Can you believe we are already in August? I feel like this year has gone by at a reasonable pace (at least compared to 2020 which seemed to fly by). Usually, I make a resolution each year to read 52 books. Since last year was the first year I actually achieved this resolution, I decided that I instead wanted to read more intentionally. Instead, I made a goal of 12 books. Cue the best books I've read in 2021, so far.
Even though I made a goal of 12 books, I've become really bookish this summer. I didn't read really at all during nursing school, but this summer so far I've read over 20 books. A lot of them were great, some of them were not so great. I was surprised by a couple of the books I had highly anticipated and expected to love (but didn't). Since I love to share the things I love on the blog, I decided to share the best books I've read in 2021 (so far).
The Best Books I've Read in 2021 (so far)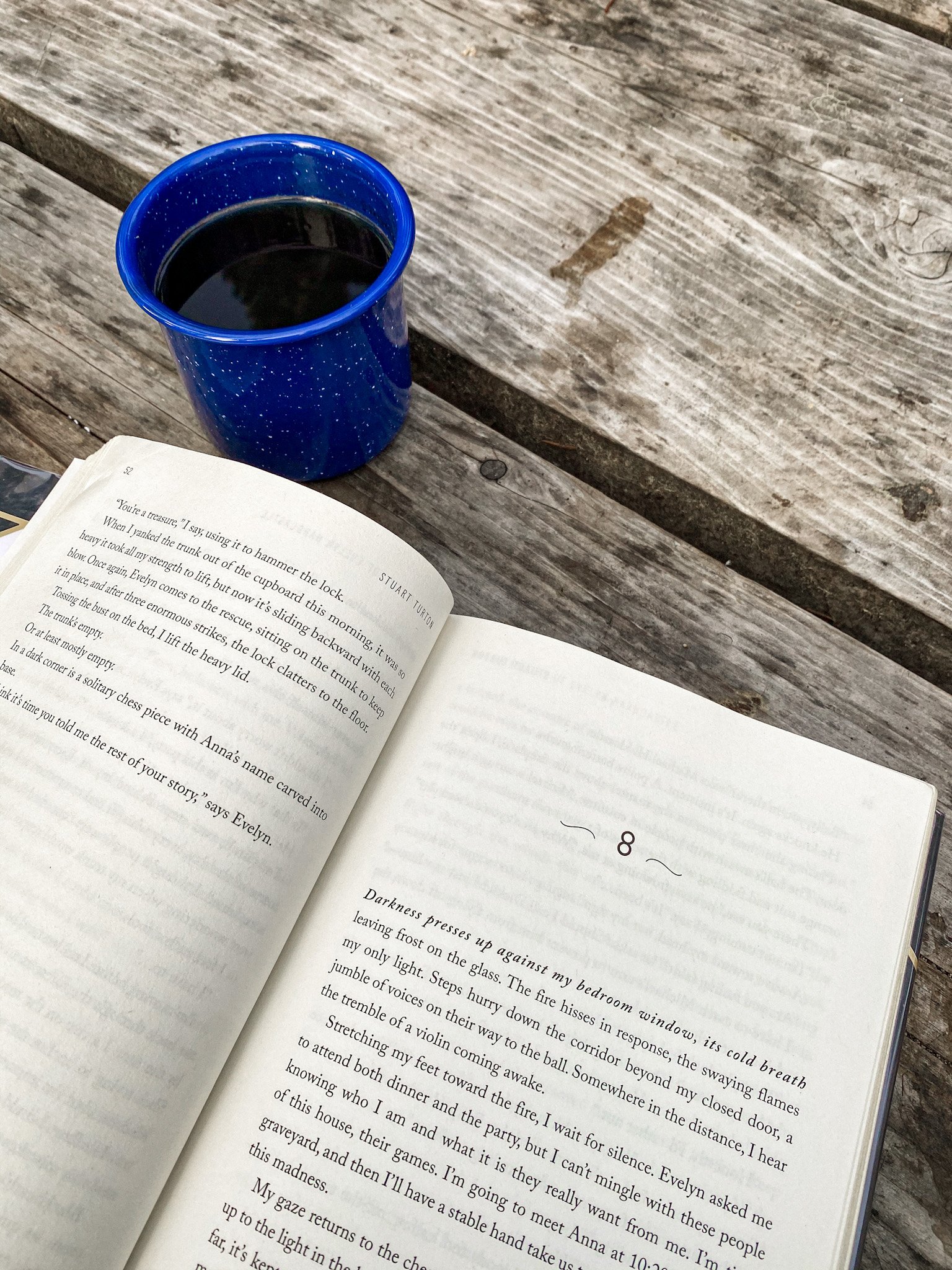 Below I'm sharing the best books I've read in 2021 so far, however, they are not in order of how good I thought they were. I decided it was easiest to put them in order of when I read them because I am indecisive. Also, I want to note that I never really give books 5/5 stars on Goodreads, so when I do then I really liked it.
Disclaimer: This post contains affiliate links. This means that I get compensated a small amount if purchased through one of these links at no extra cost to you. I always only link products I truly love and any profit made goes to running this blog. I also only suggest buying things you really want or need! Most of these books can be found at the library which I highly recommend if you can't afford to buy books. Thank you for your support! For more on my disclaimers, you can click here.
The Invisible Life of Addie LaRue by V.E. Schwab
My Goodreads Rating: 4/5
Average Goodreads Rating: 4.27/5
You've probably heard of this book. I picked it up because of that cover!! It's so pretty & is the kind of cover I would want if I wrote a book. It's simple but looks nice on your bookshelf. I bought this book at the beginning of the year and it was the first book that I ended up reading.
I read through it pretty quickly and I loved the different themes of the book. It wasn't quite what I expected, but it's still a book I think about now and then. A quick synopsis: Addie LaRue sold her soul and now lives forever. The catch? No one she meets remembers her and it makes for a lonely life. However, one day someone does remember her.
This book is told through flashbacks to her character-building moments in France, to the present day in New York City. If you've visited France before, it will give you happy flashbacks, the author really knows how to set the scene!
You can find this book here on Amazon.
When the Sky Fell on Splendor by Emily Henry
My Goodreads Rating: 4/5
Average Goodreads Rating: 3.49/5
This was the second book by Emily Henry that I read this year (the first being People We Meet on Vacation). I got both books from my Book of the Month subscription (if you're interested in BOTM you can use my referral link here!). Again, I was drawn to this book because the cover is so pretty! I really enjoyed reading this book because of Emily Henry's light and easy writing style + I love a book with alien themes.
A quick synopsis: A group of teens brought together by tragedy spends their time acting and making Youtube videos. One night while they are out filming in a cornfield, they see something fall from the sky. Once they go investigate, they blackout and wake to realize they have powers. The mess they are trying to entangle afterward is one involving alien enthusiast groups, government agencies, and ghosts from their past.
If you enjoyed watching the movie 'Super 8' then you will probably like this book. This book really gave off the same vibes and had similar themes. If you weren't a fan of the movie, or don't like reading about similar topics then I would skip this one!
You can buy this book here on Amazon.
Lock Every Door by Riley Sager
My Goodreads Rating: 5/5
Average Goodreads Rating: 3.91/5
I've been wanting to read really any of Riley Sager's books for awhile now. Thrillers or mysteries are my favorite genre and I had heard really good things about really all the books published by this author. This was the best book for me to end up reading first because I loved it! I really never give a book 5/5 but this one ended up being the best I've read this year so far. There were so many plot twists that I really didn't see coming. I loved the ending and thought it was a very unique plot.
I don't want to give away too much because the plot twist really make this book. A quick synopsis: Jules is down on her luck and ends up becoming an apartment sitter (after answering a very sketchy Craigslist ad). The apartment building is one of the most infamous and secretive in Manhattan and has high-profile residents. She soon realizes the apartment sitters have been disappearing and she races to find out the reason why, before she goes missing herself. However, the longer she stays, the more secrets she uncovers.
I ended up reading the remainder of the books that Riley Sager wrote after finishing this one! It's still my favorite, though.
You can buy this book here on Amazon.
The Last Time I Lied by Riley Sager
My Goodreads Rating: 5/5
Average Goodreads Rating: 4.06/5
Ok, another Riley Sager book made the list! I actually gave all the books by this author 5/5 stars- it's just my kind of book. If you do end up reading one of his books and enjoy it, you're definitely going to enjoy reading the others.
The reason this one made this list is that I was captivated the entire time I read it. There wasn't a lull where I felt like nothing was happening. Something was always happening. I also think this is one of the lesser-read books by this author. I always see Final Girls, Lock Every Door, and Home Before Dark being talked about, but not this one. A quick synopsis: 15 years ago at a summer camp for kids of the elite, 3 teens went missing. These teens shared the same cabin as Emma and she is haunted by the events that happened that night. However, now the camp is reopening and she is being invited back as an instructor. She accepts so that she can uncover the truth of what really happened that night, and she finds more than she expected.
You can buy this book here on Amazon.
The 7 1/2 Lives of Evelyn Hardcastle
My Goodreads Rating: 5/5
Average Goodreads Rating: 3.88
This book has it all! It's complex with different layers that were thoroughly woven through, there is suspense, there are plot twists. It's honestly a must-read! While I would agree that it's an Agatha Christie-esque book mixed with Groundhogs day, it's not the typical 'Groundhogs Day' theme where you're screaming at the TV/book to get it over with. A quick synopsis: Aiden Bishop has 8 days to identify the killer of Evelyn Hardcastle. The catch? Each day he will wake up in a different guest of Blackheath manor and others are vying to sabotage his efforts.
You can buy this book here on Amazon.
There you have it, the best books I've read in 2021, so far. Thank you so much for reading! If you want to be notified when I post new posts, be sure to follow my Instagram @maddie_deer here or like my Facebook page here.
For more bookish-type content, check out one of my past posts below!