So far this 2020, I've read a lot of good books. My favorites have been Bunny by Mona Awad, Followers by Megan Angelo and One of Us Is Lying by Karen McManus. So far I've kept up with my yearly reading goal, but usually I fall off reading in the summer until late fall. Anyways, I haven't posted a quarterly reading list since fall 2019, so I thought it was about time. I'm trying to read a good mix of genres and new + old releases this springs, so there is something that everyone would be interested. Let's get into it- the books I'm reading this spring!
Disclaimer: If you use some of the links in this post to purchase anything I get a small commission at no price to you. To learn more, click here.
The Books I'm Reading this Spring:
1. Such a Fun Age
Such a Fun Age has been on my to-read list since it was first published December 31st of 2019. Something about the cover is really intriguing to me. Plus, I love a good debut book. Such a Fun Age is about race and privilege- important topics for the modern day.
You can find this book on Amazon here.
2. The Glass Hotel by Emily St. John Mandel
The Glass Hotel was just released on March 24th. I was excited for this book because I remember reading Station Eleven by Emily St. John Mandel when it was first released. I love the premise of her books and this one involves white collar crime, compromised morals, ghosts and a disappearance. It honestly sounds like an Agatha Christie book!
You can find this book here.
3. The Rocks by Peter Nichols
I found this book at a local bookstore. After looking at the reviews on Goodreads, it's either going to be a hit or miss. It's compared to Jess Walter's Beautiful Ruins (which I loved) and is set in Italy. I'm going to give it a chance, since I already have it and I feel pretty good about the premise.
You can find this book on Amazon here.
4. Catherine House by Elisabeth Thomas
Although not released until May 12th, this book looks like it's going to be a good one. I've never read a gothic mystery, but this book is described as having twists and lots of suspense. I'm in! Also, do you see how pretty this cover is?
You can find this book on Amazon here.
5. The Majesties by Tiffany Tsao
This book has been compared to a Gone Girl or mystery/thriller version of Crazy Rich Asians. Even if it doesn't quite hit the mark, this seems like a thriller that I would really like.
You can find this book on Amazon here.
6. One of Us is Next by Karen McManus
This is the sequal to One of Us is Lying, which I read this March. This second book was released in January and since I really liked the first book, this is on my list. The first reminded me of a mix of The Breakfast Club and any who-done-it Agatha Christie book. I didn't think that the first book warranted a sequel, however I'm looking forward to reading this one since I've already seen the character development from book 1!
You can find this book on Amazon here and the link to the first book is up above!
7. Wilder Girls by Rory Power
This book is kind of about a pandemic, a year and a half after a school for girls was put into quarantine. While we are facing a pandemic right now, it's definitely not to this extent. I imagine that this book is going to be more of an apocolyptic or zombie type pandemic, but it's hard to tell what direction this book is going to go.
You can find this book on Amazon here.
8. The Neighbours by Nicola Gill
A novel about a horrid neighbor, and a protagonist at her lowest point. You can only go up, right? I feel like the contemporary genre is perfect to read during the spring. Plus this is a semi-new release, having been published in just a couple months ago in February.
You can find this book on Amazon here.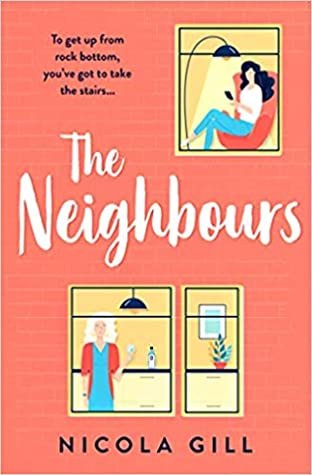 9. Maggie's Going Nowhere by Rose Hartley
This is another contemporary that was released earlier this year, in January. Similar to the last, Maggie is at a low in her life. She is living in a trailer, owes the government $70,000, has been dumped and disowned. Sometimes you need a book about how someone else's (although fictional) life is worse off than your own to give you the confidence boost.
You can find this book on Amazon here.
10. The Miracle Morning by Hal Elrod
Although this is a self-development book, I've been wanting to read it since hearing Jaci & Chelsey talk about it on the What We Said Podcast. I haven't read many "self-help" books in recent years, but when I did read them I found them to be helpful and insightful. How you spend your morning can be impactful on the rest of your day, so I'm excited to read this one.
You can find this book on Amazon here.
Those are the Books I'm Reading this Spring!
These books are also great for when you're stuck at home (shelter in place, stay home orders, quarantines, etc.). I feel like I'm going to breeze through them with all the free time that I have, right now.
Even though I used affiliate links above, I recommend supporting a small business and buying from a local bookstore online near you! If you're not in the place to do that right now and your library is closed, chances are you still might be able to check out an audiobook or ebook through your local library's app or website!
Do you have any reccommendations? If you do, leave them in the comments below! I'm always looking for the next book on my TBR.
If you want to follow along with my 2020 reading resolutions, you can follow or friend me on Goodreads by clicking here.