Fall is the perfect time of year to read, if you ask me. The air is getting cooler and crisp outside, and you're probably breaking out some logs for the fire place. Maybe you're taking a couple last-minute end-of-season camping trips or are just curling up in bed a little earlier as the days begin to shorten. Either way, is there anything better than reading during this time of year?
Since I'm not close to my 52 book resolution, I decided to go with a slightly smaller goal of 10 books this fall. I managed to read 10 books over the summer fairly easy so I think it will be manageable with the added responsibilities like college in the coming fall. So, let's peek into my reading list!
10 Books You Should Absolutely Read this Fall:
1. Pumpkin Heads by Rainbow Powell
Unpopular opinion alert: I wasn't a fan of Eleanor & Park or Fangirl. However, I believe in third chances! I love the covers of Rainbow Powell's books and although I know you shouldn't judge a book by it's cover, they really do attract me to her books. I have never read a graphic novel so that will be exciting. Also, how perfect is the premise for fall?! This book is about two teen's last night working together at a pumpkin patch. You can't get any more fall than that.
You can snag this book here on Amazon.
2. House of Leaves by Mark Z. Danielewski
After researching the 'scariest' books written, I found this gem. I promptly put this book on hold at my local library THREE months ago. I am still a couple people behind in the queue, however I will probably be first in line in October. What better time to read a book about a more-or-less haunted house in which a couples two children have disappeared in? Goodreads, along with many reviewers describe this book as "terrifying" so I can't wait to see if it lives up to its reputation.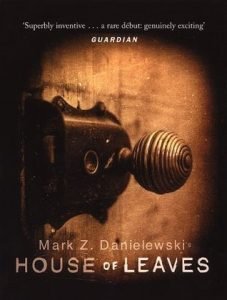 If you don't want to wait four months to get this book at the library, you can get it here on Amazon!
3. The Nanny by Gilly Macmillan
This book is a thriller through and through. I personally love thrillers! This book in particular is about a nanny who seemingly disappears in the summer of 1988. 30 years later, the girl she had watched returns to the house and human remains are found in the lake. Now she is piecing together who her nanny really was and what may have happened to her.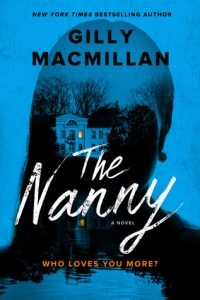 You can grab this book here on Amazon.
4. The Institute by Stephen King
I recently finished reading my first Stephen King book. Since he is basically the king of horror, what better time to start the next than in fall? The Institute is about a facility that houses kids with extranormal gifts. It comes out on September 10th.
You can grab this book here on Amazon.
5. Ninth House by Leigh Bardugo
I don't typically read fantasy, which this book is shelved as. However, I'm wanting to give this one a chance. Ninth House follows Alex, who seemingly threw her life away. She is offered a second chance when she is the sole survivor of a unsolved multiple homicide and is given a full ride Yale. Although, not everything is as it seems.
You can find this book here on Amazon.
6. The Rhythm Section by Mark Burnell
I am very excited to read this book because a movie based on the book is being released November 22nd with Blake Lively (who I adore)! The Rhythm Section follows a women who goes on a revenge mission after a plane crash kills her family.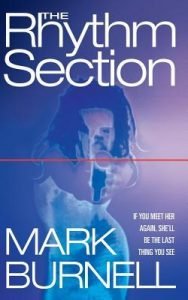 You can find this book here on Amazon.
7. Imaginary Friend by Stephen Chbosky
Imaginary friends are something I'm very interested in. They're slightly creepy and I myself had an imaginary friend when I was young. It baffles me that kids can come up with elaborate and slightly morbid backstories revolving around their new 'friend'. Imaginary Friend (written by the author of The Perks of Being a Wallflower) sounds like this from the title. The description describes it as the young boy, Christopher, disappearing in the woods for six days only to return with a voice in his head. Still eerie, and I'm curious as to where the story will go.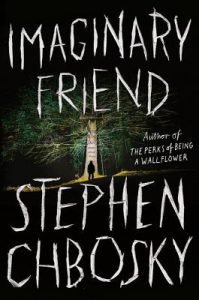 You can find this book here on Amazon.
8. Violet by Scott Thomas
Keeping up with the imaginary friend theme, this one was released last year. Violet begins in the summer of 1988 when Kris Barlow says goodbye to her dying mother. Three decades later her husband is killed in a car accident and she returns to the lake she lived when she was a kid with her 8 year old daughter. However, someone is awaiting her return.
You can find this book here on Amazon.
9. The Woman in the Window by A.J. Finn
This book has been turned into a movie which is being released on October 4th. This first caught my eye last year, but I never got around to reading it. The Woman in the Window follows an agoraphobic New Yorker who spends her time watching her neighbors and then sees something she shouldn't.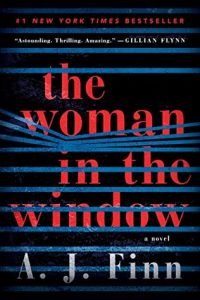 You can find this book here on Amazon.
10. The Whisper Man by Alex North
A serial killer luring his victims out of their house by whispering out of their window and a town with a dark past? It sounds so creepy. I'm putting it on my to-read list for this fall!
You can find this book here on Amazon.
What Books are on Your Fall TBR? Let me Know in the Comments Below!
So that's 10 books on my TBR list for fall! I am so excited for the weather to start cooling down and the leaves to start changing. I will for sure be pulling out House of Leaves the second it hits October!