Happy *almost* New Year! Okay, I realize that we still have another week until New Years… But, today I'm putting together some 2021 goals and resolutions. I also revewied my 2020 goals and resolutions in a separate post that can be found here. It's sort of a part 1, part 2 deal with this being the second part. This year, I am going to be making goals a little different. I feel like my priorities have shifted and my spare time has decreased. It's less about personal development (compared to my 2020 goals and resolutions) and more about keeping it together and giving myself time.
2021 Goals and Resolutions
I don't want to make a ton of goals this year that I don't end up keeping. I also don't want to set a bunch just to have them change in a month or two (sort of like last year). This year I'm only setting one resolution. It's also going to be the first year that I'm not setting my 52 books in 52 weeks goal! I will also go over a couple of things that I want to do more of in 2021 that I really enjoyed in 2020, or missed from previous years!
My goal for 2021 is to spend 1000 hours outside.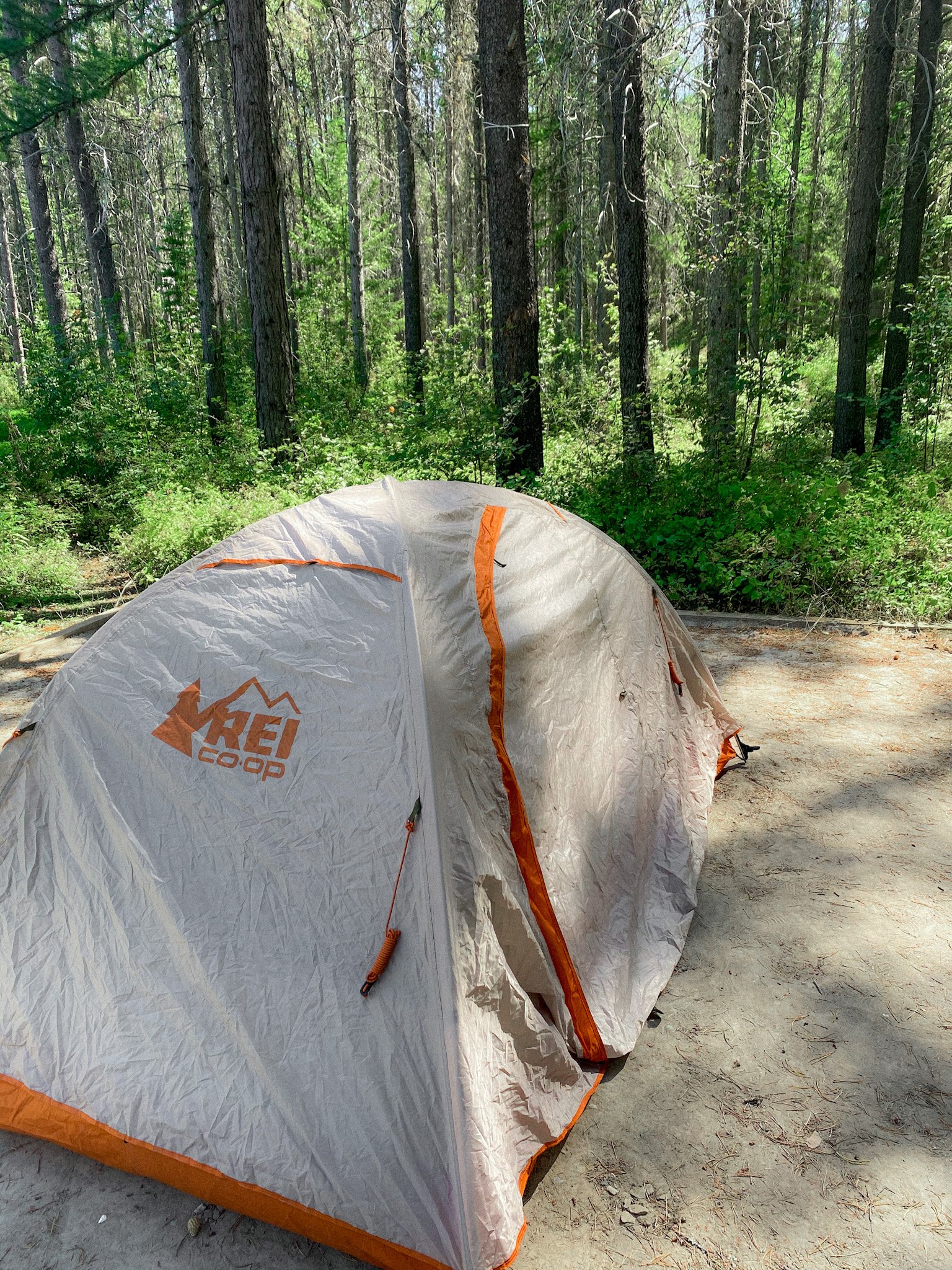 It's kind of funny because I was inspired by the 1000 Hours Outside. This is aimed towards kids, since kids on average have 1200 hours of screen time. The goal of this initiative is to strive to match time spent outside with times spent on screens. If you have kids I highly recommend looking into the Blog 2 — 1000 Hours Outside and exploring the website! Time spent outside has such beneficial outcomes, especially for kids.
Even though this initiative is for kids, the tagline stuck with me. It made me want to spend 1000 hours outside this year. I've never tracked in the past so I'm not sure what my baseline is. I'm sure I reached that in 2018, but I missed it by far in 2019 and 2020. I've been spending an exccessive amount of time on screens, especially since starting school again. I feel like I have a constant headache, my sleep schedule is completely messed up, and if I don't wear my bluelight glasses, my eyes burn whenever I'm on screens (with my brightness on low).
I feel like anyone can benefit from more time outside. This year, I want to take some of my *leisure activities* that I usually do while inside and on a screen and switch it for outside activities.
What could 1000 hours outside be?
I like this goal for myself, because I feel like there are so many options. It's pretty broad and there are no guidelines. I could spend my time reading outside, hiking, camping, going for a walk, or just spending time on the back patio. How I envision spending this time is by hiking, and also getting into photography.
I own 3 cameras and have been wanting to improve my photography skills since I got my first, a DSLR, for Christmas in 2018. I love to go out with my camera, I just haven't been making time to do it. In the summer, I also ended up purchasing a digital camera from someone on Facebook Marketplace (a Canon G7x Mark II) that I want to experiment with taking photo and video with. Then, at an estate sale I found a 35 mm film camera for $35. I've had this camera for months and I just got film for it this month. I am especially excited to see what I can do with the film camera and think that spending more time outside will be a great opportunity to practice!
Another way I want to spend more time outside is by picking up a new sport. Danny and I tried tennis last spring/summer and ended up loving it. I think that this spring and summer we will end up going more. Also, I think we would like to do something like frisbee golf, or something like that. I know Danny also wants to try Kayaking, which I wouldn't mind doing or paddle boarding. The only think keeping me from trying it is the sketchy water sources around me. Our lakes and rivers are kind of gross and polluted from the factories all along them.
Other 2021 maybe goals
I don't know if I want to label these at goals, but there are a few other things that I want to do. Throughout the years since I worked in the Olympic National Park, I have missed it a ton! It's only a 3- 6 hour drive (depending on where I stay on the peninsula) and I want to spend more time there this year. There are a lot of unknowns with COVID, and currently a lot on the peninsula (especially tribal land) is closed to the public. Thinking optimistically about the vaccine, maybe I will be able to take a few long weekends there in the summer and maybe even backpack since I will have the summer off.
Another maybe goal that I have is to journal most days. I did this pretty consistently for a couple of months where the first thing in the morning, I would journal. I would do it before picking up my phone and just dump all my thoughts on to paper. It helped a lot with my anxiety and stress. I also really enjoyed it! In the last couple of months I've fell off this habit. I don't want to be so strict and say that I need to do it everyday, but I think journaling most days would be doable and beneficial for me.
2021 expectations
Honestly, I feel like a lot of things will still be uncertain in 2021. We will be ringing it in where I am with stay at home orders. I tried to focus my 2021 goals and resolutions on what I could control. My 2021 goals and resolutions look a lot different than my 2019 or 2020 goals and resolutions, which I think is a good thing! I'm not trying to do anything and everything this year. I'm going to try and let go of my expectations this 2021, focus on school, focus on making time for hobbies and doing things that make me feel good.
I would love to hear your 2021 goals and resolutions. Do you have any? If you do, let me know in the comments below or DM me (@maddie_deer) on Instagram!
Thanks for reading, I hope you're all having a great 2021 so far!