We are going into month 5 of staying home and social distancing and I've been doing *a lot* of reading. For the past 5 years my New Years Resolution has been to read 52 books and it looks like this year is the first year I'm going to be able to reach it! I've read 28 books in just 4 months and I think it might be a record for me! If you want to follow along on my reading progress, I post on Goodreads here– let's be friends! Okay, let's get into it, the best books I've read during quarantine!
The Best Books I've Read During Quarantine
Fiction:
Bunny
I'm not exactly sure that I fully understand everything that happened in this book. It's categorized as horror, which I didn't realize when beginning it. It's a crazy rollercoaster and is just a plain weird book. But for some reason, even though this was the first book I read during quarantine, I can't stop thinking about it! I like that it's unexpected and you can't quite fully grasp the plot. If you want something that will confuse the hell out of you but definitely catch your attention- read this book.
My description provides no value in actually explaining the book… so here's the Goodreads blurb:
Samantha Heather Mackey couldn't be more of an outsider in her small, highly selective MFA program at New England's Warren University. A scholarship student who prefers the company of her dark imagination to that of most people, she is utterly repelled by the rest of her fiction writing cohort–a clique of unbearably twee rich girls who call each other "Bunny," and seem to move and speak as one.

But everything changes when Samantha receives an invitation to the Bunnies' fabled "Smut Salon," and finds herself inexplicably drawn to their front door–ditching her only friend, Ava, in the process. As Samantha plunges deeper and deeper into the Bunnies' sinister yet saccharine world, beginning to take part in the ritualistic off-campus "Workshop" where they conjure their monstrous creations, the edges of reality begin to blur. Soon, her friendships with Ava and the Bunnies will be brought into deadly collision.
Such a Fun Age
Even though this is a breezy book to get through, it really makes you think. Although fiction, it's totally applicable to life today and the discrimination that many POC face. The characters seemed like that could reflect actual people, although some of them really irked me. It's also a debut novel, which I love supporting since it's hard freaking work to write a book. The blurb on Goodreads is short and sweet, straight to the point so I'll put it in below!
In the midst of a family crisis one late evening, white blogger Alix Chamberlain calls her African American babysitter, Emira, asking her to take toddler Briar to the local market for distraction. There, the security guard accuses Emira of kidnapping Briar, and Alix's efforts to right the situation turn out to be good intentions selfishly mismanaged.
Followers
Followers takes place switching between a futuristic dystopia and New York 35 years earlier. This futuristic dystopian holds a village where influencers are kept in a California. Their lives are scripted around their sponsorships and they can't leave. They're also filmed 24/7 (basically it's reality TV on steroids). The plot was well thought out and believable, the character development was great, and the writing was breezy. All the components that can lead to a good read, in my opinion.
The Herd
The Herd was more like goop meets Dollface's Womb (that Hulu Original series you should definitely watch) meets co-working space. While it was hard to connect with some of the characters and actually like them in this book, the plot was good. I liked the potential of the plot in this book, although I don't feel like the author quite hit the mark. However, it was an entertaining and easy read that had several twists.
Since I didn't really explain the plot, here's the Goodreads blurb:
The name of the elite, women-only coworking space stretches across the wall behind the check-in desk: THE HERD, the H-E-R always in purple. In-the-know New Yorkers crawl over each other to apply for membership to this community that prides itself on mentorship and empowerment. Among the hopefuls is Katie Bradley, who's just returned from the Midwest after a stint of book research blew up in her face. Luckily, Katie has an in, thanks to her sister Hana, an original Herder and the best friend of Eleanor Walsh, its charismatic founder.

As head of PR, Hana is working around the clock in preparation for a huge announcement from Eleanor—one that would change the trajectory of The Herd forever.

Then, on the night of the glitzy Herd news conference, Eleanor vanishes without a trace. Everybody has a theory about what made Eleanor run, but when the police suggest foul play, everyone is a suspect.
Romance:
Red, White, and Royal Blue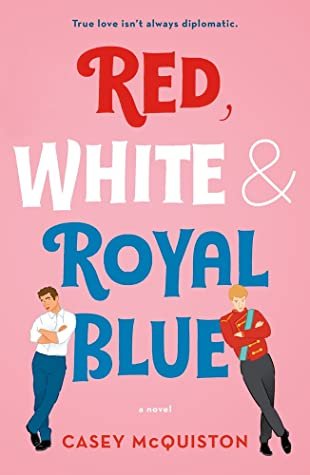 Out of the books that I've gone over this far in the post, this was my favorite. I didn't really have any expectations for this book, but it was popping up all over my social media and caught my attention. In Red, White & Royal Blue the president's son and the prince of England are assigned to be fake friends in a PR stunt. To their surprise, they get along more than they think. It's predictable (like most romances?) but I became really invested in the characters and their development! That's pretty much the whole plot, so I won't bother inserting the Goodreads blurb.
Young Adult:
To All the Boys I've Loved Before + P.S. I Still Love You + Always and Forever, Lara Jean
I'm grouping the three above books together since they are a trilogy and I equally love them all. I don't go for many YA books these days and I wonder why after reading these! I originally watched the Netflix series (which I ~loved~ and if you liked those movies you'll definitely like these). The characters are SO likable and you get invested in their lives and actually root for them. This series follows Lara Jean all through high school, starting when her letters that she had written to the boys she had crushes on previously were sent out. From here her life began to tangle up, especially after one of the boys who received a letter was her older sister's boyfriend. The drama!
All three of these books were engaging, entertaining, and they were probably my favorite to read during this quarantine!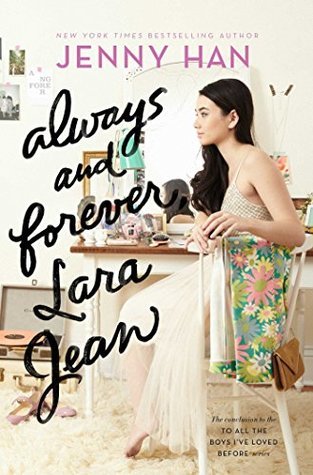 Personal Development:
Buy Yourself the F*cking Lilies: And Other Rituals to Fix Your Life, From Someone Who's Been There
The reviews online made it seem like readers either loved or hated this book. I happened to really enjoy this book. It inspired me to start 'morning pages' which I talked about in a post here. There was also some great advice mixed into memoir form that I learned from. I enjoyed reading about Tara's story and life and took away some valuable 'rituals.' I'd recommend it to twenty/thirty-something women trying to find their way. It's also great if you aren't a fan of the 'woo-woo' self-help books because there isn't any of that.
Non-Fiction:
The Brain Fog Fix: Reclaim Your Focus, Memory and Joy in Just 3 Weeks
This was a really great book that I would highly recommend to anyone that:
Is interested in health or living a long, healthy, and enjoyable life.
Wants to improve their brain health, function, or focus.
Dr. Mike Dow is an accomplished doctor who focuses on brain health. He has even been featured on the TV show, The Doctors. I feel like most of the stuff Dr. Mike Dow discussed are things you know you should be doing but probably aren't. He tells you to eat more of certain things and less of others. He supports the 80/20 rule (eat good 80% of the time and indulge 20% of the time). Also, he doesn't bash you if you choose to be vegan or choose to eat meat. Instead he gives advice for all diets (which I appreciate!). I took away a lot of good information from reading this book. It also reiterated a lot of things that were brushed over in my nutrition class, but more in depth.
Those Are The Best Books I've Read During Quarantine!
What has been your favorite book this quarantine? Let me know in the comments below!