I love the Olympic National Park, it's one of the most magical places in Washington (and probably all of the world). Lake Crescent is one of those places that have captivated me since the beginning. When I worked in Americorps I would get to drive by this lake each commute from Forks to Port Angeles. I would stop every time just to spend a few minutes at the lake because I knew it would be something that I was going to miss when moving away. I wasn't wrong, I love that lake!
Today I am sharing some of the activities you can do at Lake Crescent, as well as some info about the campsite in case I convince you to visit (aka the goal). I have stayed at the campsite a few times. It was actually the first campsite I stayed at on my first visit to the ONP and what convinced me of applying to work in Americorps on the ONP trail crew.
Disclaimer: This post contains affiliate links. This means that I get compensated a small amount if purchased through one of these links at no extra cost to you. I always only link products I truly love and any profit made goes to running this blog. Thank you for your support! For more on my disclaimers, you can click here.
Lake Crescent in the Olympic National Park
Getting There
From Port Angeles, take 101 West for 20 miles (heading towards Forks). It will take about 30-45 minutes. There will be a sign for Marymere Falls and the Lake Crescent Lodge with room to park on the right. There is lake access from here. However, if you ae heading to the campsite you are going to continue on for 15 more minutes. There will be a sign for the campsite on your right.
If you are coming from the direction of Forks, you will take 101 East for around 20- 30 miles. The campsite will be on the left. If you are going to access the lake from the Storm King Ranger Station, you will continue on for 15 minutes until you see the sign for Marymere Falls and the Lake Crescent Lodge.
This lake is only about 3 hours from Seattle. if you are heading from Seattle, take the Bremerton ferry to the peninsula and then follow signs towards Port Angeles before following the directions above.
About the Fairholme Campground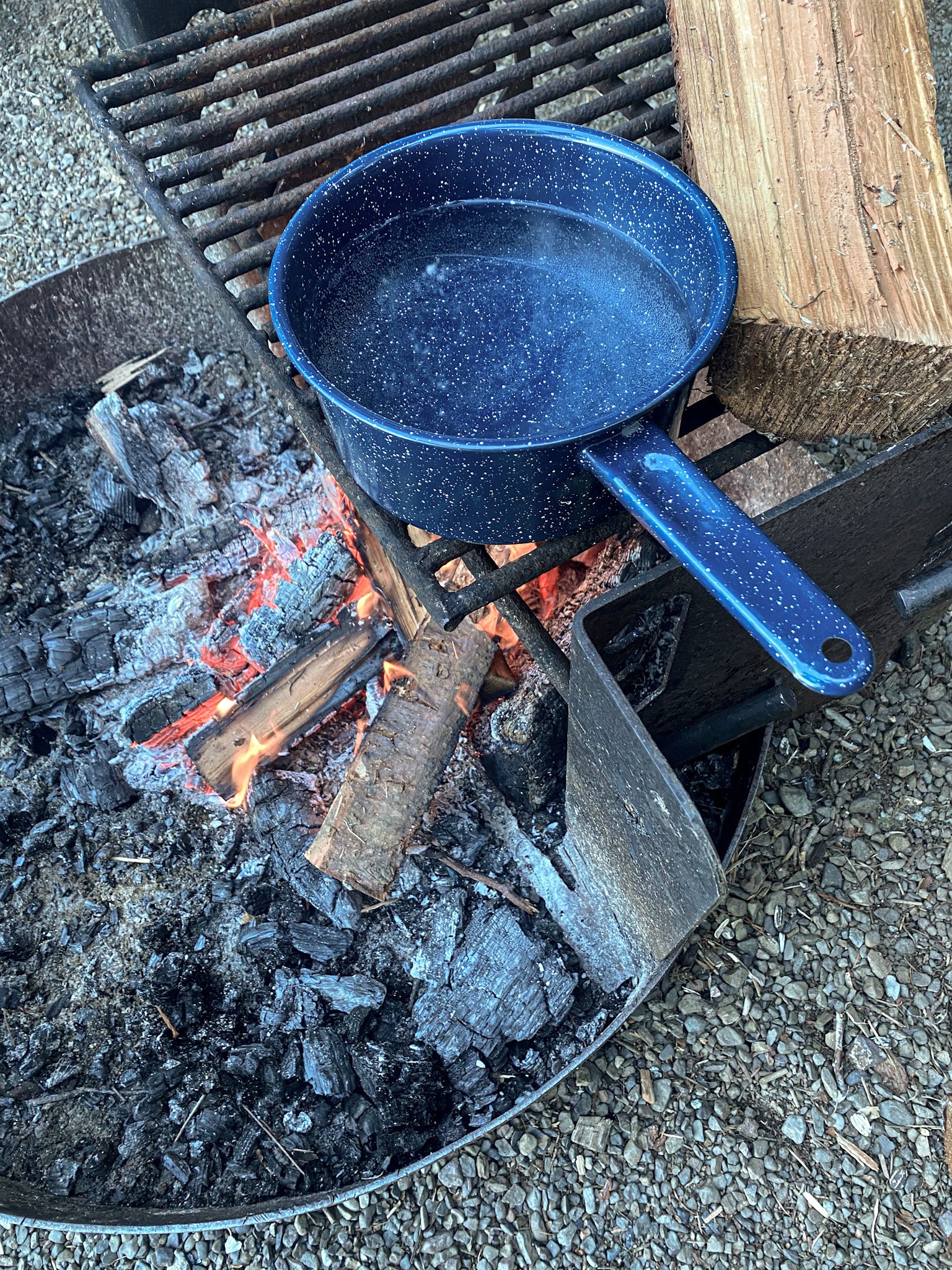 The Fairholme campground is the place to stay if you are visiting Lake Crescent and want to camp. There are 88 sites and some of them are lakefront. My personal favorite sites are the lakefront options, but you will have to hike your things down a hill and they are not accessible if you are staying in a trailer. However, if you are interested in fishing, you are able to fish from your campsite.
Reservations are not accepted at this campground and getting a site is on a first-come, first-serve basis. While it can get busier on the weekends in the summer, I haven't had a problem visiting on a weekday and snagging a site. The cost per night at this campground is $24. RVs up to 21 feet can be accommodated. The restroom facilities here are always really clean and the toilets flush (a luxury!!). There are also showers and potable water. Pets are allowed at the campground but are not allowed on any of the trails in the area.
Fairholme Store
By the docks, there is the Fairhome store which is a small convenience store open from the Friday of Memorial Day Weekend to Labor Day and runs 9:00 am- 7:00 pm. Here you can rent canoes, paddleboards, and kayaks. Pricing for the rentals is $20 for 1 hour, $35 for 2 hours, $45 for 5 hours, or $60 for 8 hours. They have snacks like hot chocolate and ice cream, but also offer some camping supplies that you may have forgotten at home.
Lake Crescent Lodge
If you are wanting a more luxurious stay at Lake Crescent, there is a lodge. The lodge is open from May 7th to January 2nd. The lodge is located in a parking lot next to the Mount Storm King/Marymere Falls hiking trailheads.
At the lodge, there is dining, a bar, and a gift shop. You can stay in cabins or within the main lodge. There are also boat, kayak, and paddleboard rentals. Pricing depends on the room that you are staying in as well as the season. However, you can expect to spend $125- 250/night. Check-in for the lodge is 4:00 pm in the main lodge and checkout is 11:00 am. Pets are allowed to stay at the lodge for an additional $25 fee and must be kept on a leash at all times. Pets are only permitted in the cabins outside of the main lodge and not within the main lodge. For more info on the lodge, check out the website here.
Hiking in the Area
There are so many different opportunities to hike in the area. If you are interested in an easier hike, head to Marymere Falls. I have a post on Marymere Falls that you can check out here. If you are interested in a more challenging hike, Mount Storm King is one of my favorite hikes and overlooks the lake. You can find my post on Mount Storm King by clicking here.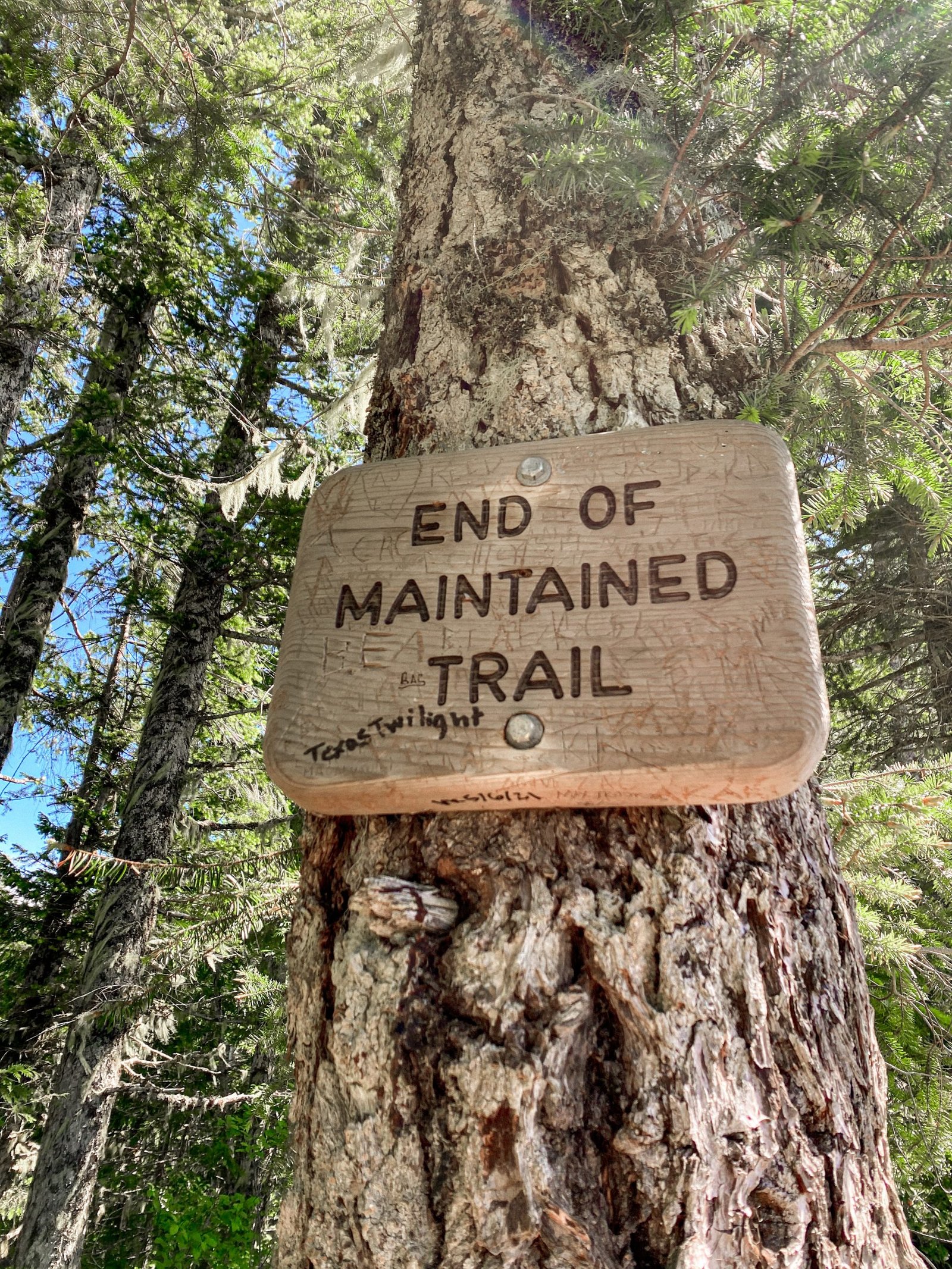 If waterfalls or hot springs are more your vibe, you're in luck. Sol Duc Hotsprings and Falls are only a few minutes away from the campground. For a longer hike, try the Lovers Lane Trail. If you are looking for more of an exploratory hike, try the Sol Duc Falls Nature Trail.
There are plenty more opportunities to hike in the area, these are just some of the closest options. Forks, Port Angeles, Lake Ozette, or the beach are also close places to explore if you are visiting.
Other things to note
I don't get great service anywhere along with the hikes in the area or at the campground. Expect not to have service if you are visiting.
If you're planning to go to Sol Duc, you'll need to have an ONP pass that you can buy at a booth at the entrance or in Port Angeles.
Lake Crescent is a great place to swim in the summer. The water is SO clear! It's also freezing cold, so probably only swimmable on really nice days.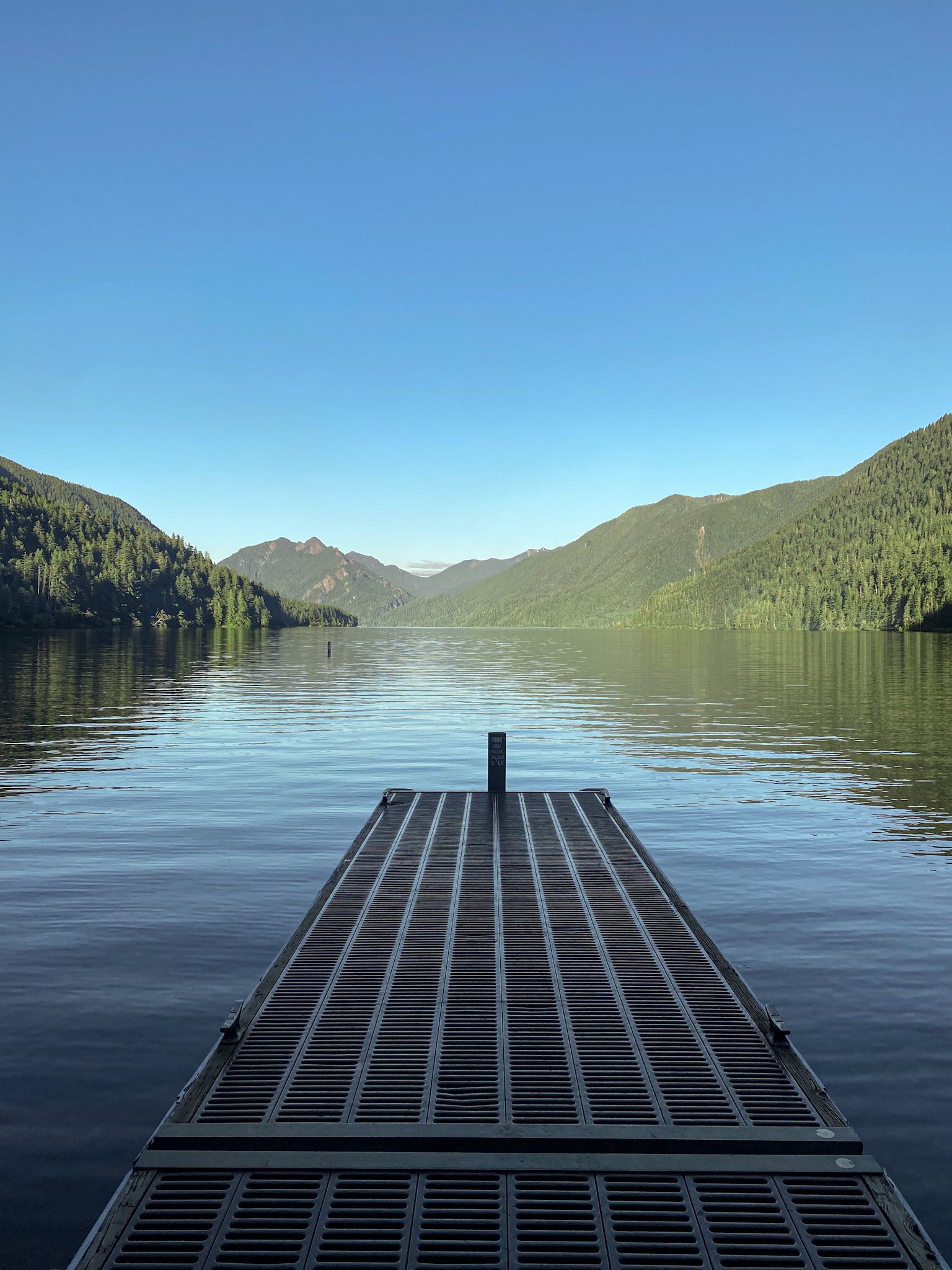 MY HIKING + CAMPING FAVORITES
Here is some of my favorite gear to bring with me on hikes that I use:
For more PNW-related posts, check out some of my previous posts below.
Thank you so much for reading! If you want to follow along on my hikes and get notified when I post new posts, be sure to follow my Instagram @maddie_deer here or like my Facebook page here.