Beacon Rock State Park is located in North Bonneville, Washington, and is only 45 minutes outside of Portland, Oregon. This state park is most known for the rock formation that you can hike to the top of. This is a state park that you can visit again and again if you live in the area, and not get tired of it.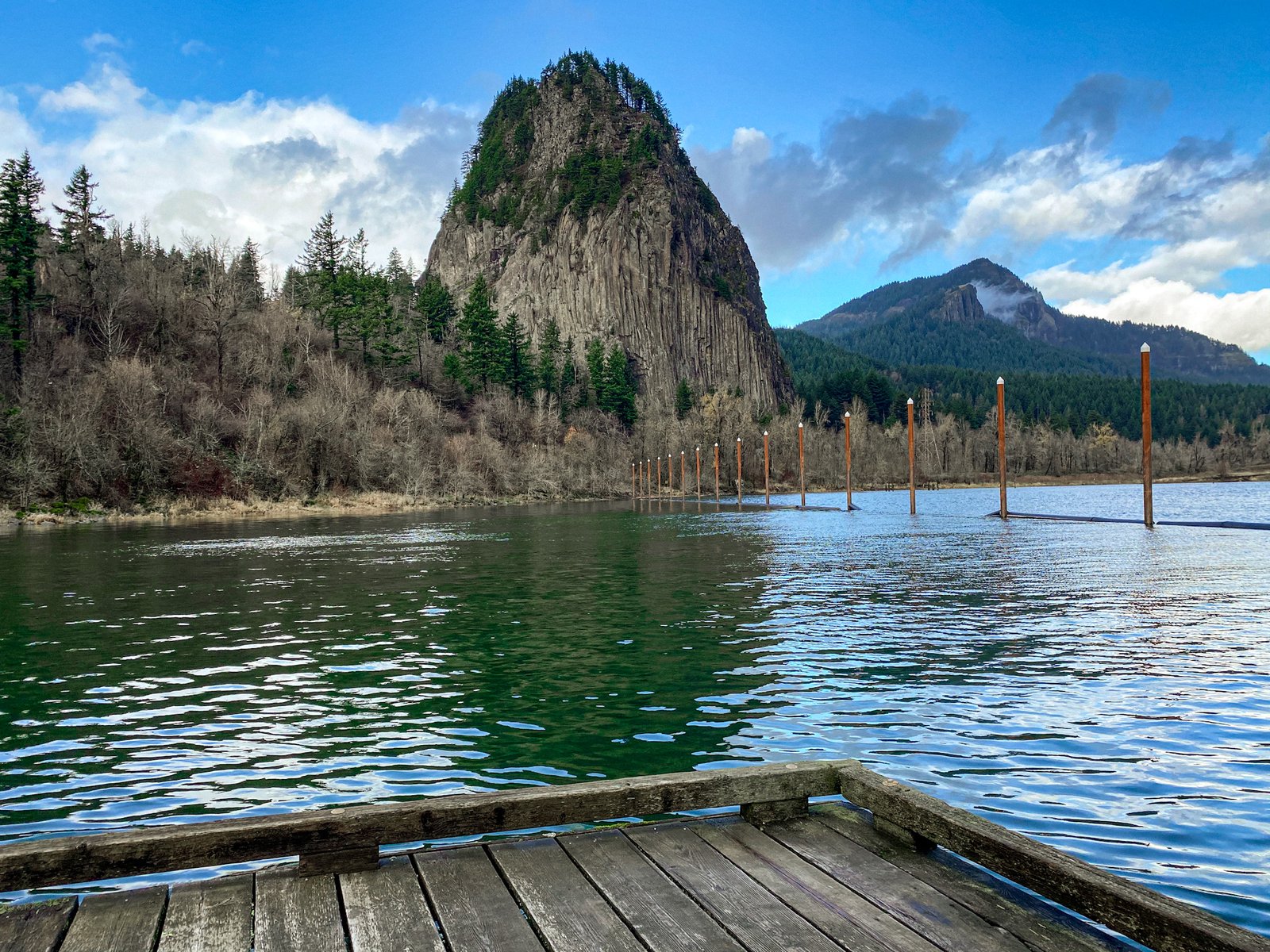 Disclaimer: This post contains affiliate links. This means that I get compensated a small amount if purchased through one of these links at no extra cost to you. I always only link products I truly love and any profit made goes to running this blog. Thank you for your support! For more on my disclaimers, you can click here.
Beacon Rock State Park
Getting There
If you're coming from Portland, Oregon you will want to take 205 North across the Glenn Jackson Bridge and take exit 27, the first exit on the opposing side of the bridge to Camas. You'll merge on to WA-14 East and continue straight for 27 miles until you reach your destination. If you just plan on hiking up the rock, there is plenty of parking on the right. The campground is located on the left after you pass the ranger station. This is also the turn you will take if you plan on hiking Hamilton Mountain.
Beacon Rock Trail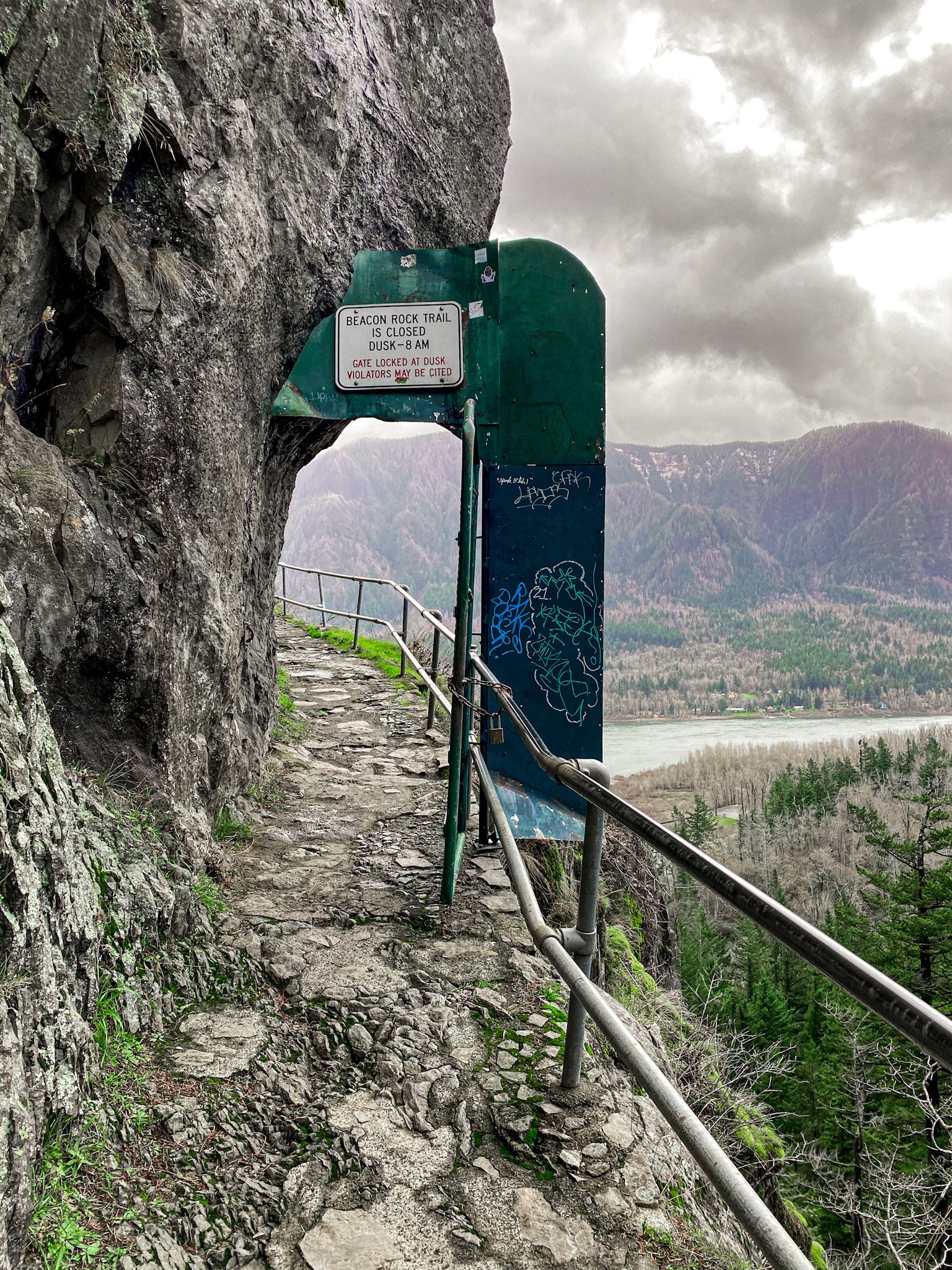 There are two areas that you are able to park in and it does get pretty busy on the weekends (especially on free days or in the summer). You will need to display your Discovery pass or pay $10 at the box to park. The ranger station is nearby and I have seen people getting tickets on multiple occasions for not displaying payment or a pass. There are also picnic tables, restrooms, and garbage cans located by the pay station. Another thing to note is that service throughout Beacon Rock State Park is pretty spotty, but you may have service in some areas.
Climbing
At Beacon Rock, there is rock climbing or the option to hike up the trail. Rock climbing on the northwest corner is open all year, and the east face does not allow climbing. The remainder of the rock is open Feb. 1st to mid-July.
Hiking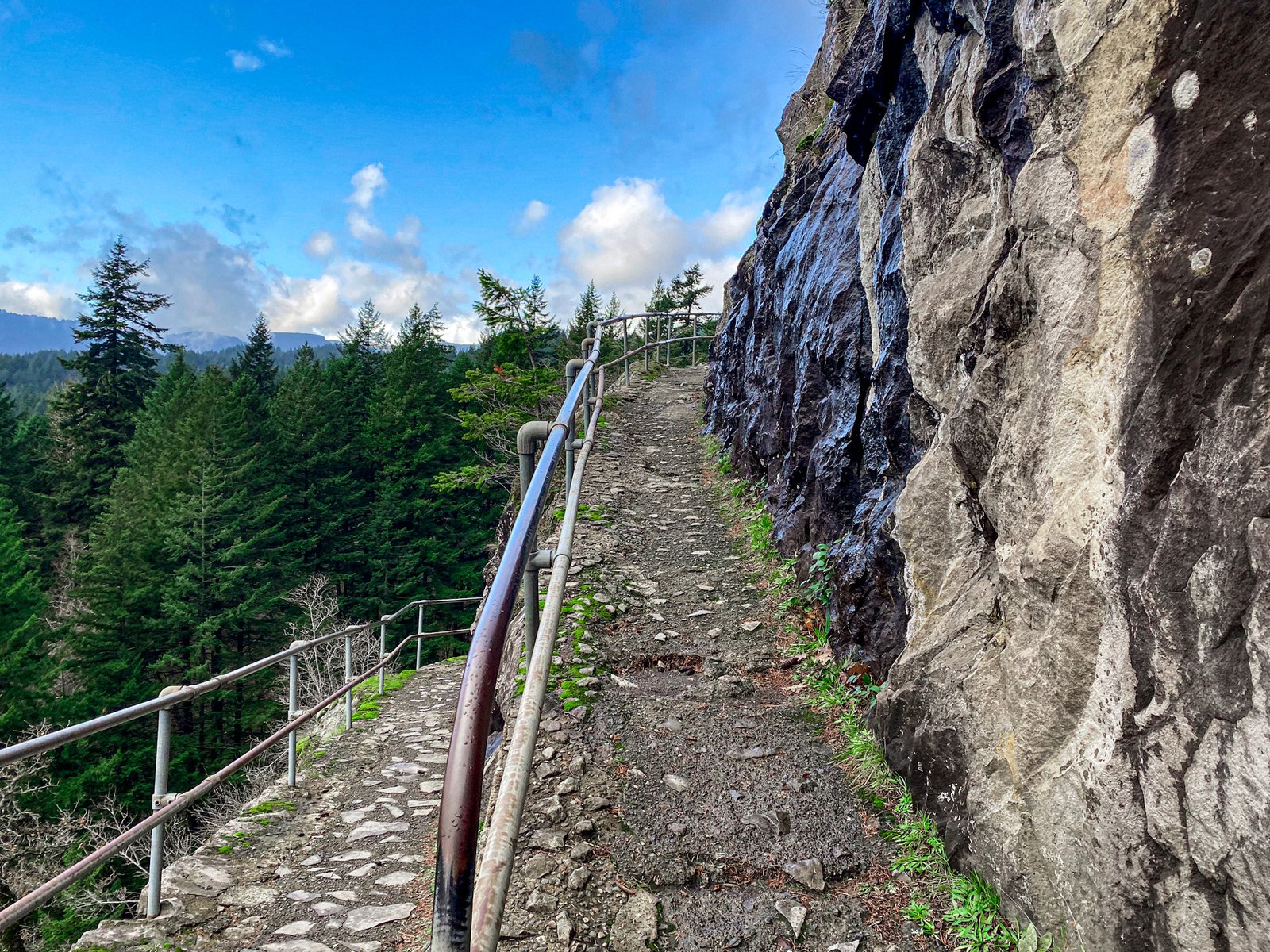 This is a great year-round hike! The Beacon Rock trail is rated moderate on AllTrails, but I would say that it's an easy-moderate. The trail itself is only 1.5 miles and the elevation gain is 574 ft. There is railing up the trail and the beginning of it is paved. There are several switchbacks to get to the top. At the top there are birds, chipmunks, and squirrels that have acclimated to people giving them food – do so at your own discretion and don't feed them things they shouldn't be eating. Overall, the view of the Columbia River at the top is worth the short, steep hike!
Since this hike is quite short and can get busy on the weekend, there might be a lot of people at the top with you. Keep that in mind if you are wanting to spend some time at the top of the rock. I have hiked this trail a lot since it's only about 30 minutes from me and I've seen field trips on weekdays when I thought it would have otherwise been empty. Another note is that dogs are allowed as long as they are leashed!
Hamilton Mountain Trail
This trail is another one that I have been hiking since high school. To access this hike, you will head towards the campsites and it will be the first parking lot on the right at the top of the hill. This trail is 6.4 miles long and has an elevation gain of 2,060 ft. It's rated moderate and best used May to October. If you add on Rodney Falls to this hike, it is a bit harder and ends up being 8.1 miles and has an elevation gain of 2,286 ft. Dogs are allowed on this trail as long as they are leashed.
I recommend taking the route with Rodney Falls because you'll pass by 3 waterfalls – Rodney Falls, Hardy Falls, and pool of the Winds. There have been cougar sightings on the trail and since it is longer and there are some steep drop-offs I wouldn't recommend this trail for young kids. But this trail has great views and is the perfect difficulty level for a great workout, in my opinion!
Campground
Beacon Rock State Park also has a campground on-site across from the Beacon Rock trail and a few sites by the boat launch. You'll take a left off the road coming from the direction of Portland and follow the short winding road to the campsites by Hamilton Mountain. For the campsites by the boat launch, you'll take a right into the state park before reaching the rock. The campground has 28 standard campsites and most of the campsites only accommodate tents rather than RVs. There are 5 full-hookup campsites with electricity, water, and sewer and are open year-round. There are also 2 equestrian campsites. Check-in for the campsites is 2:30 pm and check-out is 1 pm. Reservations can be made here.
Overall, I felt like the Beacon Rock campground was well-maintained and the sites had plenty of privacy with the trees and foliage between them. There is less privacy at the campground by the boat launch. Pricing for the sites varies between seasons, but a primitive site will run you around $12/night, a standard will run $20- 37 depending on the season, and a full utility site will be around $35- 50/night.
Boating
There are several docks at the beacon Rock State Park. I think the view from the docks is almost better than the view from the top of the trail! If you are a photographer, this is a great area to take pictures on days when it's not full of people boating.
To use the boat launch you will need a launch permit for the day or year in addition to your discover pass. You can find more info on that here.
MY HIKING + CAMPING FAVORITES
Here is some of my favorite gear to bring with me on hikes that I use:
For more PNW-related posts, check out some of my previous posts below.
Thank you so much for reading! If you want to follow along on my hikes and get notified when I post new posts, be sure to follow my Instagram @maddie_deer here or like my Facebook page here.