It's been a hot minute since I've had a personal post up on the blog. I specifically made the shift away from personal posts and life updates in the beginning of 2021. However, I have decided to bring them back because:
This is a bit like a virtual time capsule for me. I can look back on it for years to come and I like to share the things going on in my life.
This blog is really just for fun and I don't want to feel limited in what I think I can share.
Not sure why exactly I stopped in the first place?? I wanted to niche down but my "niche" is still really all over the place so… I didn't accomplish much in that aspect.
So… here I am again! Life updates might not be the best for SEO or page views, but it's what I want to share. Let's get into it!
How I've Been | Life Update!
I'm Engaged!
My first big update is that I'm engaged! My family took a trip to Dallas to check out the area in November where my boyfriend of 4 years, Danny, proposed. He pulled out all the stops. We went to Irving, TX which has little canals that run through the city. He took us on a gondola ride that was a ton of fun. It was really pretty and we drank wine and just talked. Then at the end, there was a little waterfall where he popped the question. I honestly cannot keep a secret and if I suspect something I will snoop, so in full transparency, I knew it was going to happen.
He put a lot of thought into the proposal and the ring was perfect. I am super excited to be getting married!
So far we don't have a date yet but are thinking September 2024 if we can book a venue. We have toured one so far, which was a cute Christmas tree farm. If we chose this venue, the vibes would be like Noelle Downing's winter wedding here but on a budget. We are trying to buy a house in the next couple of years (hopefully the housing market gets a little better by then…) so our budget is around $10,000.
I did go dress shopping once already. I didn't find what I was looking for, but didn't really know what I was looking for. Now I have a beter idea on what I'm looking for. If we do get married in September, we really need to get a move on the planning because we have nothing planned yet.
I've been working as a nurse for almost 5 months
Nursing school really seemed to drag on compared to actually working as a nurse. These last 5 months have flown by. It feels like I graduated from nursing school just a couple of weeks ago. I am really enjoying working in outpatient (a post on that coming soon), and it's been so low stress.
It was hard for me to make that decision since the 'achiever' in me naturally gravitates to the highest acquity patients. I don't want to measure my worth by the acquity of patients and when I really think about it, I just want to live my life and be happy and not have anxiety 24/7. It was the right decision for me. I don't know if I will ever work in the hospital after seeing that you can make just as much money in outpatient but with such a higher quality of life and with the same amount of satisfaction.
Also still loving Figs… how did I not get a pair in nursing school? If you haven't jumped on the Figs scrub train and you working in healthcare, they are the best scrubs! So comfy and flattering.
Juni turned 2!
She still acts like a crazy puppy, but we are hope that is just the Belgian Malinois in her. As I'm typing this, she has taken all the plush toys she got for Christmas from family and has shredded them around the room. Again, I can't believe how fast time has gone by. It still feels like we just got her.
For Christmas, my parents got us a Furbo for her. It's a 360 degree camera that can toss treats and has a microphone so that you can talk to your pup. It's been a gamechanger. There are a ton of cool features, like you can view it live from the app and it alerts you when your dog barks. The camera quality is great, and there is also nightvision. It even tracks your dogs movement, so it will automatically turn when your dog is walking. Now, whenever we leave the house we check in with her and will toss her a few treats. We are the epitome of helicopter dog parents.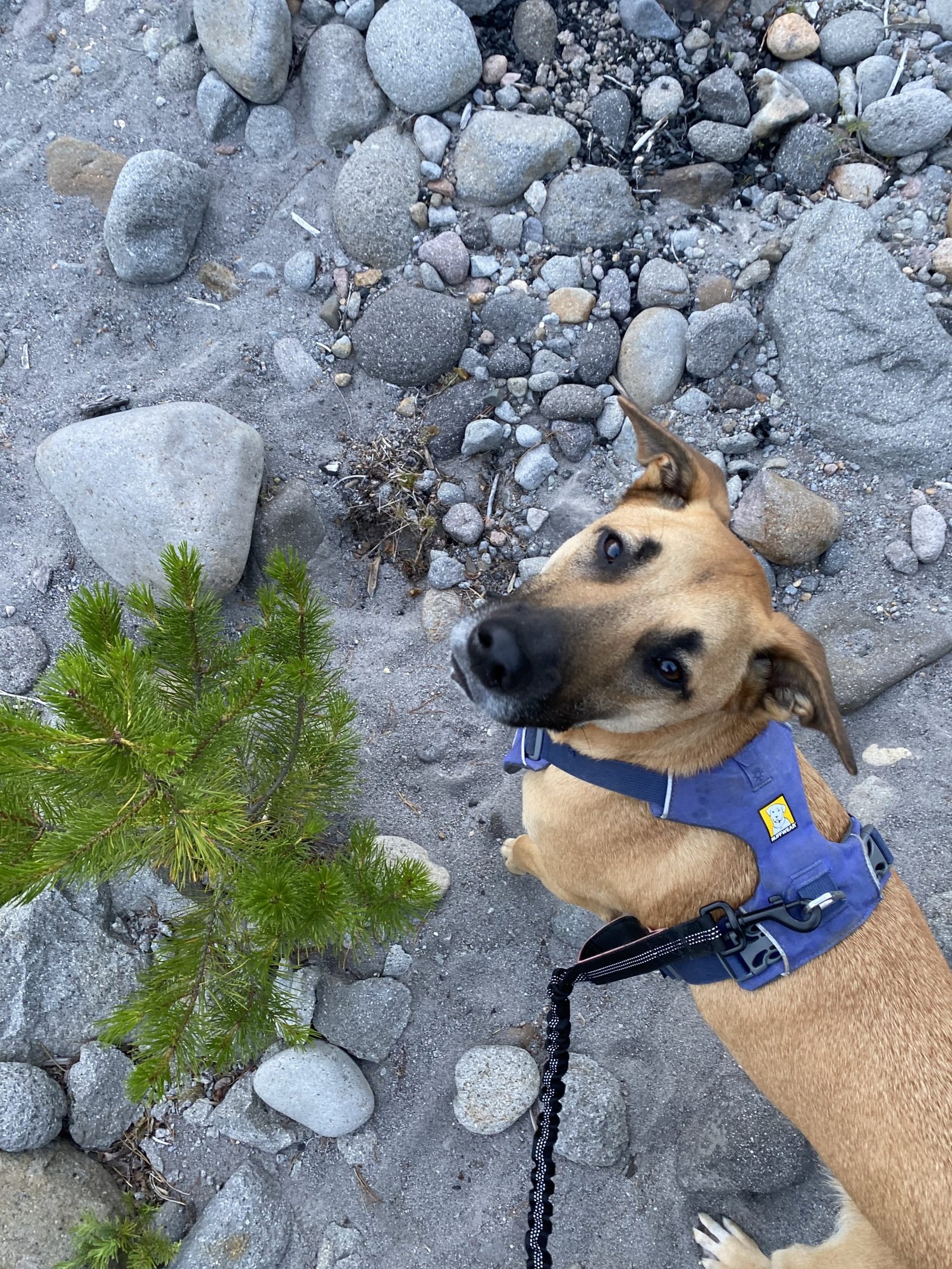 I'm finally getting back into traveling
It is hard to travel when you're in nursing school. I'm not going to be backpacking Europe soon again or anything, but I took a graduation trip to Mexico (see my posts here, here, and here), and also traveled to Texas. Nothing crazy or anything, but I'm looking forward to planning some bigger trips now that the BSN program I am in is all online, and I have an actual income from working. Some of the trips we are thinking about are Colorado for my birthday in April, and a few weeks in Italy for our honeymoon.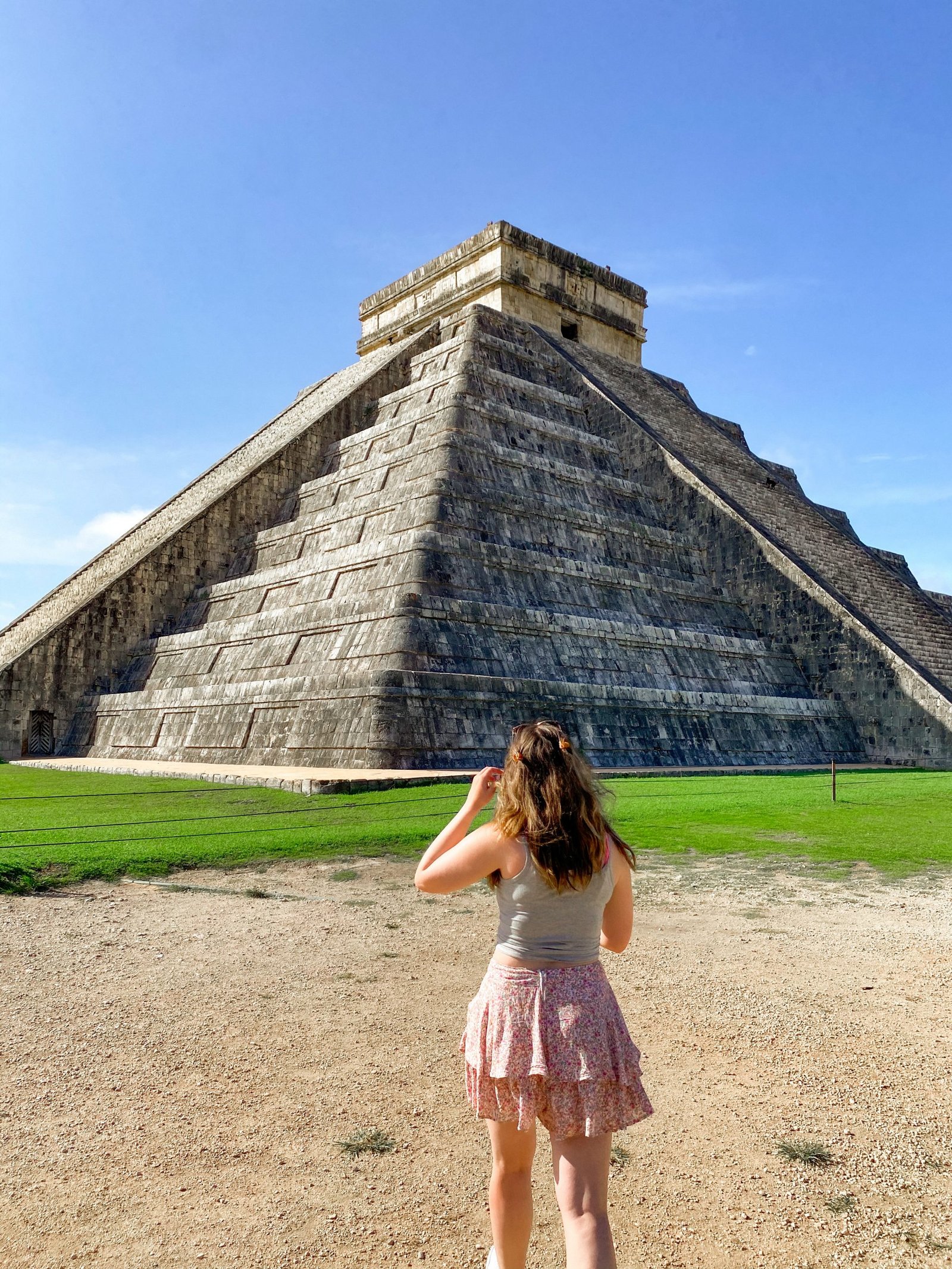 I am hoping to start posting more!
I say this every year around the new year, but this year I want to make a commitment to post more on the blog. I've written a ton of posts over the last few months, I just haven't gotten around to posting them for one reason or another. I'm really trying to get my life together though and even made a Notion. So, if you frequent the blog, keep an eye out for some of my upcoming posts.
That's all I have for my life update and recap. Thank you so much for reading! If you would like to be alerted of future posts, you can follow my Instagram here, or like my Facebook page here.
See you next time 🙂