Takhlakh Lake is one of the PNW's gorgeous lakes that I don't feel like it talked about enough. It essentially is to Mt. Adams as Trillium Lake is to Mt. Hood. This lake is the perfect weekend summer destination. I visited for the first time a couple of years ago and just recently went back. Today I am walking you through some of the things that are good to know before arriving, especially if you plan on staying at the campground.
Disclaimer: This post contains affiliate links. This means that I get compensated a small amount if purchased through one of these links at no extra cost to you. I always only link products I truly love and any profit made goes to running this blog. Thank you for your support! For more on my disclaimers, you can click here.
Takhlakh Lake + Campground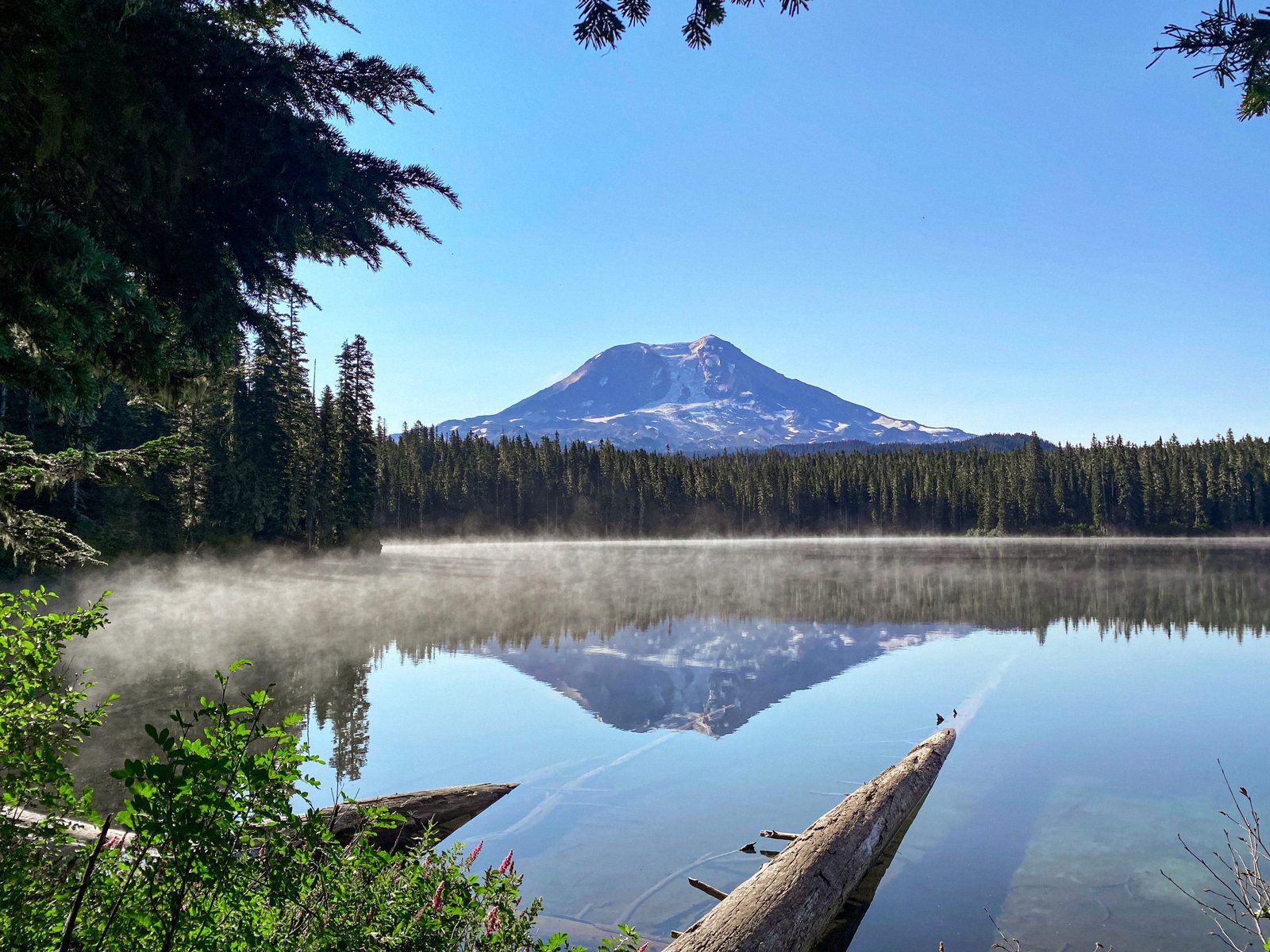 Getting There
Takhlakh Lake Campground is about 2.5 hours from Portland and 20 miles away from the nearest town, Trout Lake. To get to the lake, you will take I-84 East and cross at the Bridge of the Gods or Hood River Bridge, both which require a toll. If you're coming from Vancouver on the Washington side (or if you cross at I-5 or 205) you can take 14 East. In White Salmon you'll take 141 North through Trout Lake. The last 6 miles of the road to the campground is a gravel road with lots of potholes.
About the Campground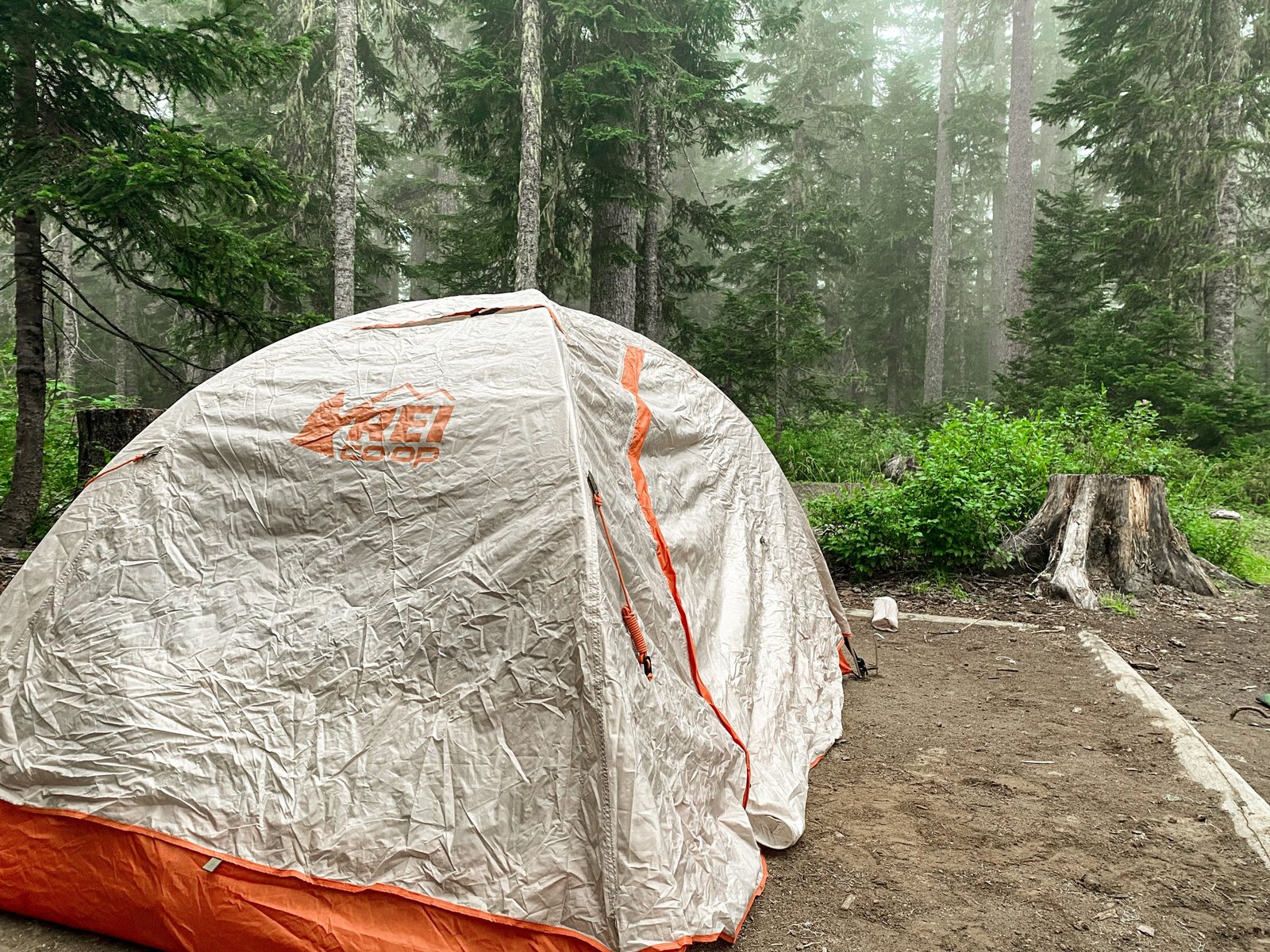 This campground is fairly small with only 46 single sites and 7 double sites. Trailers up to 22′ are allowed, however, there are no hookups for sewer or electricity. Each site does have a tent pad. The campground itself is very well maintained. There are only vault toilets, but they are very clean (especially compared to some campgrounds that I've seen). There is also no potable water, so be sure to pack in your own water. Single sites cost $20/night and double sites are $32/night. There is only one vehicle per campsite allowed, extra vehicles are $8/each.
Although all the campsites are nice, I recommend choosing a site outside of 20- 30. Campsites 20- 30 have little shade so it gets really hot in the summer. There is also no tree cover if it rains. The best campsites are the ones along the lake. The sites along the lake provide access to the lake so that you don't have to walk down to the day use area, which is about 1/4 mile away.
One thing that I will say is there were SO many flies in my campsite during my last visit. They drove me and my puppy crazy. I don't remember it being a problem during my first visit. I camped during early August and had site 22, which had no tree cover. The mosquitos weren't so bad, but I've heard that they can be bad there during the early season.
Activities at Takhlakh Lake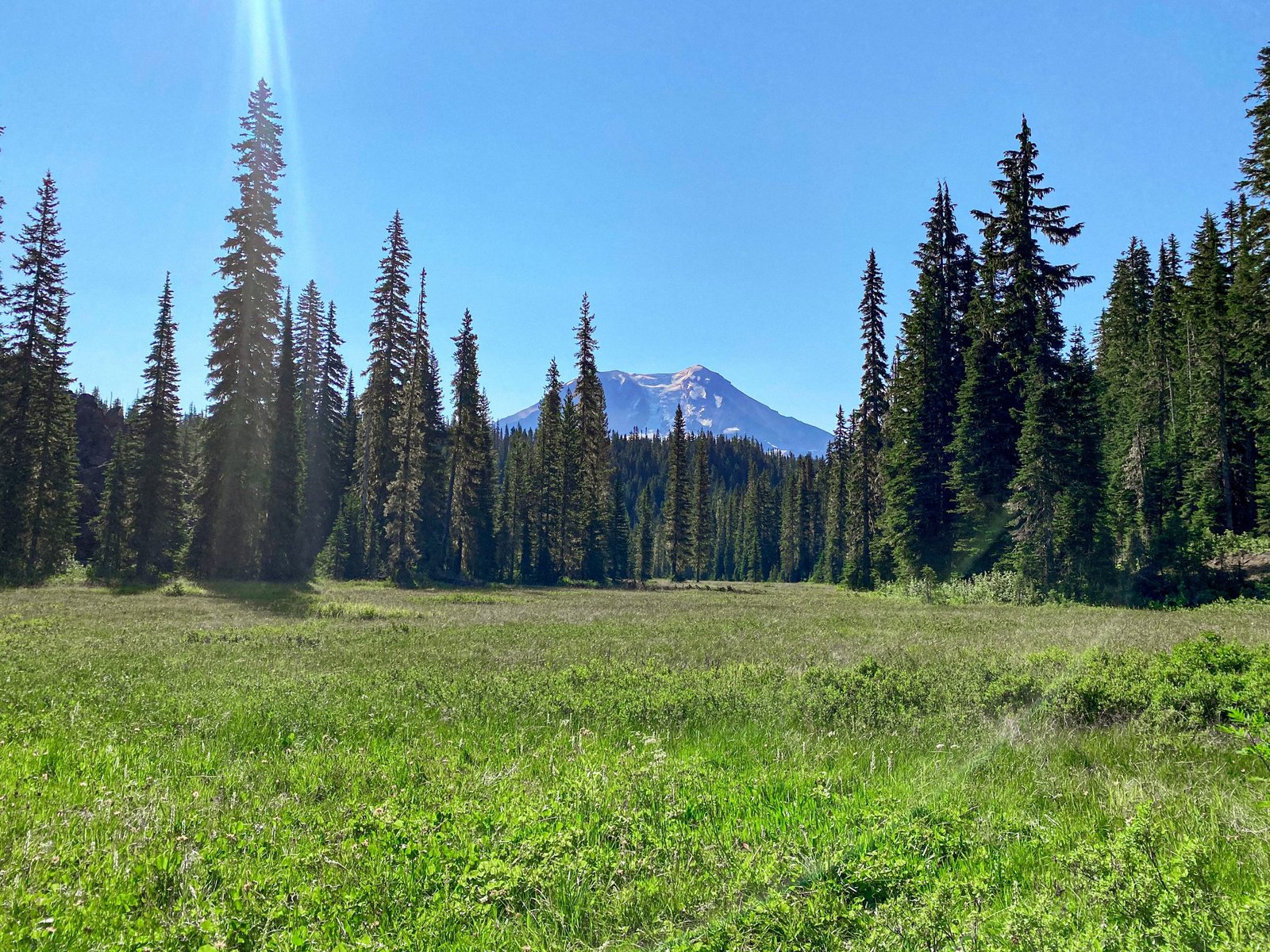 The water is very clear and seems very clean at the lake. Motorized vehicles are not permitted. This makes it the perfect quiet area to paddleboard, kayak, or even innertube. There is also a nearby fishing pad if you want to fish along the shore. There are rainbow trout at this lake to fish.
If fishing or boating isn't your thing, there are also 2 trails in the area. The first is #134 which is a 1.1 mile hike the wraps around the entire lake. This also connects to #136. I am not sure the exact distance of #136, but I think it adds about 1-2 miles. This second trail goes through the old lava flow from Mt. Adams. There is also a meadow that you pass by with a beautiful view of Mt. Adams.
I also think that this is a great lake for photography lovers. At night you can see the milky way above the mountain which makes it a great place for astrophotography. The lake itself and wildlife in the area also makes it great for pictures.
NW Forest Pass is Required for Day Use Parking
There is a small parking lot that can be used for day use. If you want to use this parking lot, you'll need to have a NW Forest Pass or pay the $5 recreation fee for the day. At the parking lot there is also a place to put garbage and a vault toilet. Within 45 minutes of the day use area (and the entire campground) there is no service. Make sure that you have either downloaded the directions, know which roads to take to get to the site, or have written directions. Otherwise, you might end up lost!
Overall
Overall this is one of my favorite campgrounds in the PNW. It's really a hidden gem, I don't hear many people talking about it. I also went during this summer on a Sunday after booking ahead and there were so many open first-come-first-serve sites. I know a lot of the more popular campsites are fully booked during the summer, no matter the day of the week. I'd recommend this quiet campgrounds for families, and if you love to paddleboard or kayak.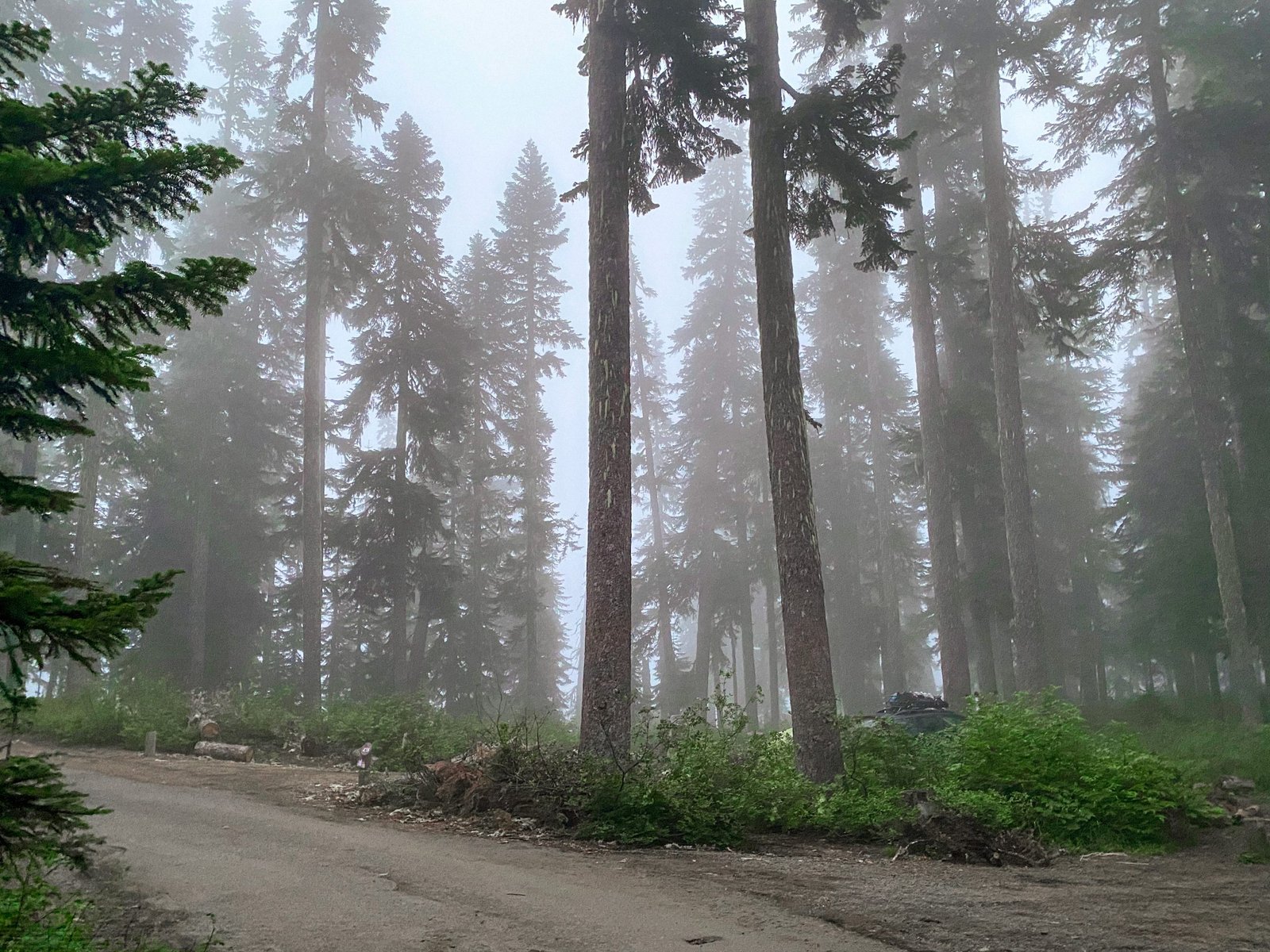 MY HIKING + CAMPING FAVORITES
Here is some of my favorite gear to bring with me on hikes that I use:
For more PNW-related posts, check out some of my previous posts below.
Thank you so much for reading! If you want to follow along on my hikes and get notified when I post new posts, be sure to follow my Instagram @maddie_deer here or like my Facebook page here.