What a year. Honestly, can't believe it's December already! As much as I want to think that I made the most of 2020, it was honestly not the best year, pandemic and all. Not that I think the change of the calendar year is going to change much, I do like the extra burst of motivation that I feel that I get. Anyways, it's not January yet so I won't go into that. Today, I'm back today with a life update! The last time I posted a 12 things wasn't that long ago, it was just back and October. You can find that 12 things here. I will also link below some of my other life update + 12 things post.
Let's get into it!
Disclaimer: This post contains affiliate links. If you use some of the links in this post to purchase anything I get a small commission at no price to you. The money goes to running this blog. You can read more on this here!
12 Things: December 2020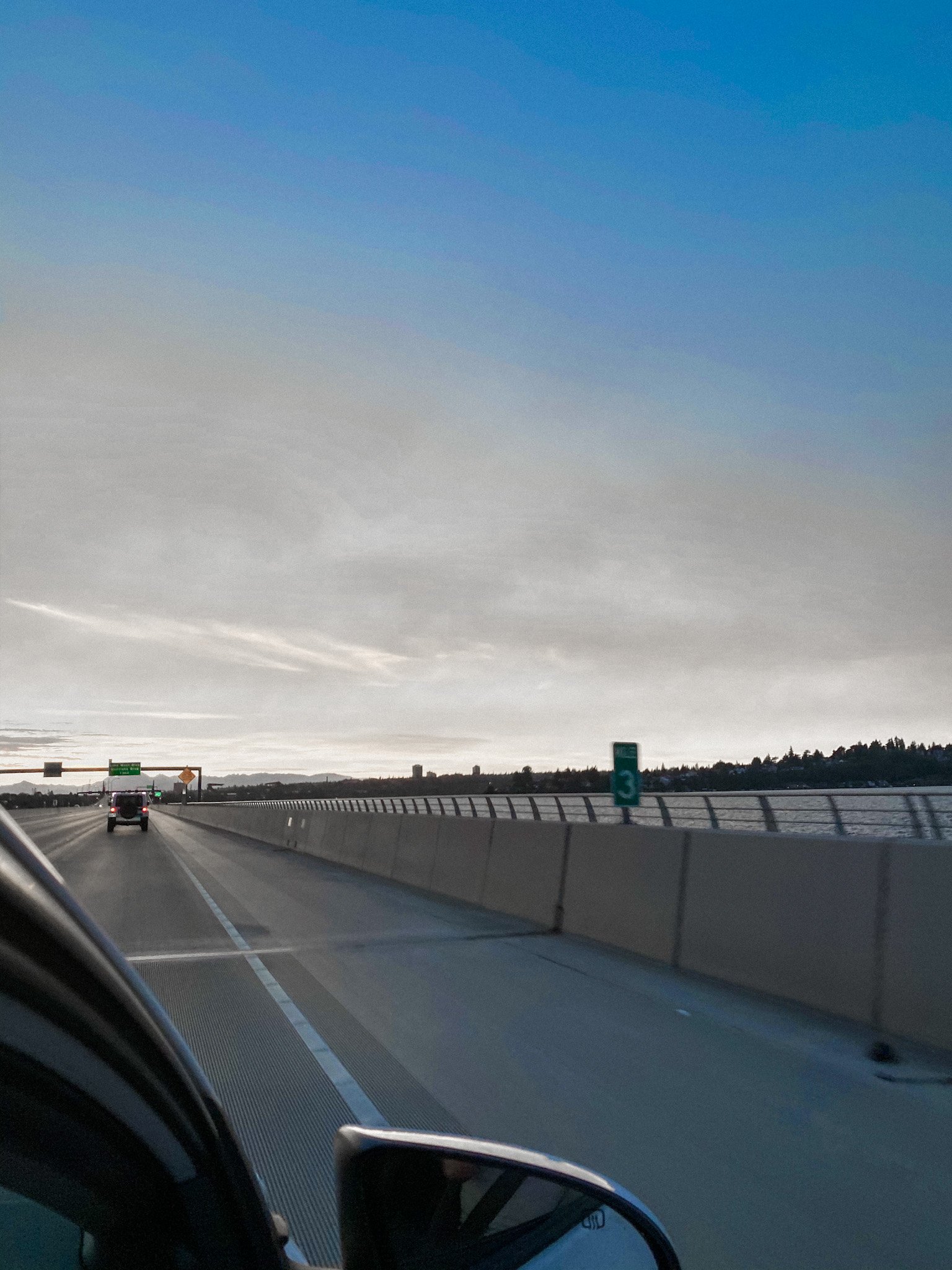 One
It's finals week! Honestly, I feel so done with this quarter already. Fall quarter is longer than others because of the holidays and I lost my motivation about a week ago. Right now, it's pretty just me studying because I know I have to (and feeling guilty if I'm not). As of posting this, I still have one more final to go and I've completed one. I think I will end with all A's which I didn't know was possible in nursing school. It helps not working while in school or having kids, though.
For any nursing students, I will be posting about how I studied during fundamentals and also will be posting a recap for first quarter later this month! If you're looking for nursing-related tips, check out one of the posts below.
Two
I'm currently deciding whether or not I want to participate in Blogmas. Blogmas is essentially a challenge to post every day of December leading up for Christmas for a total of 25 posts. I won't have school after Friday, so I feel like it would be something I want to do (to make up for the lack of posting during school), but also that's a lot and the holiday season is already busy enough. I do want to read Blogmas posts so if you or someone you know is doing it, let me know in the comments below!
Three
Danny and I put up our Christmas tree over the weekend! We aren't fully done decorating yet, but it's our first Christmas living together and getting to decorate and I love how festive it's looking so far. We didn't really pick a theme, but our tree colors are navy and silver with some natural and rustic-y elements. I also DIYed some of my ornaments, which will be going up on the blog soon! I love how the ornaments turned out and they are pretty easy to batch.
Four
One thing that I am so excited to do again is read for fun. I haven't read a book for fun in almost 3 months. I love to read, but not when it's 200 pages of textbook each week. It's also hard to read for fun after reading so much for school every day. By the end of the night, I just want to lay down and watch mindless TV and not make my brain work any harder! I'm planning on finishing off my reading goal for the year by reading 4 more books in December. Currently on my TBR for the rest of the year is The Southern Bookclub's Guide to Slaying Vampires, Mr. Penumbra's 24-hour Bookstore, On Fire: The (Burning) Case for the Green New Deal, and The Dead Girl's Club.
Five
Currently I am obsessed with the board game Rummikub. My friend Lexus introduced me to it (and basically all of my favorite card/board games) and my family played it at a board game bar once. No one else liked it at the time, but there was a B1G1 free sale for Black Friday and I picked it up. I think they've come to like it. Danny is still not a fan, but he will play with me. It's also a board game you can play with 2 people, which is great because a lot of the games we like to play require 3+.
Six
Currently, I haven't jumped into Christmas movies and I'm actually still on a Halloween kick. I've been watching Paranormal caught on camera on demand and I'm basically obsessed. I seriously almost bought an EMF detector that was on sale for 30% off on Amazon on Cyber Monday. That level of obsessed- I'm seriously about to go hunt some ghosts myself.
Seven
One thing that I am really looking forward to once this quarter is over in a few days is hiking. I feel like trails are going to be empty since it's freezing cold outside, and I haven't been on a hike since before this quarter started. Plus, snowy hikes are so pretty, especially with the landscapes in Washington and Oregon. The cons, however, is that my Toyota Corolla can barely attempt the roads to some hikes in the summer, let alone the winter. So, I am planning on going on a few hikes…. but about half the hikes in my area aren't an option because of road conditions! Luckily, Danny has a Subaru so his car might do a little better for some of the trails.
Eight
Some of the Podcasts that have been getting my through this quarter are Dr. Death, Unexplained, and Your Own Backyard. If you are looking for true crime type podcasts, check out some of those! Your Own Backyard follows the case of Kristin Smart, a girl who went missing over two decades ago. I heard about this case from a news article and it intrigued me right away. Dr. Death follows a former neurosurgeon who had very questionable practiced and ended up killing or severely disabling over 30 patients. As a future nurse learning about ethics in healthcare at the time of listening to this. It SHOCKED me!! I don't know who was letting this go on for as long as it did, but I'm sure it will shock you too. Finally, Unexplained covers different events each episode that are (suprise, suprise) unexplained. It's basically the podcast version of paranormal caught on camera.
Nine
Lately I've been loving being able to decorate the apartment. It has been a slow process and we are still using our spare bedroom as half office and half random storage of things we have yet to put away (totally changing soon!). Christmas helps to make it look less blah with the garland and tree! I also ordered a couple things that should be arriving soon for wall decor. I think that's our current problem because we literally have nothing on our walls except in one tiny corner.
Ten
For dinners I've been feeling really unmotivated to cook, but Minimalist Baker has been a great place to find recipes! Her recipes require 10 ingredients (or less) or take less than 30 minutes to make. They always taste so good and are so easy to make. She also has a lot of vegan options which is always a plus in my book. My other go-to for dinner ideas is From My Bowl. She has a blog and Youtube channel and is also soon coming out with a cookbook that I am really excited for! I started following her recipes shortly after becoming vegan and I've never been disappointed. Her recipes are also easy to make and good to make on a budget.
Eleven
Right now I have been hunting for vintage coffee mugs and brass candlestick holders whenever I go thrifting. I think that brass candlesticks have been a well-hunted thing in the vintage resell world and lately I have seen bigger stores like Target recreate the vintage look. I've been getting lucky and I love how cozy and Christmas-y they look. If you find these thrifting, you should definitely snag them! If nothing else but to post them on FB marketplace for someone else beause they can be hard to find!
Twelve
I have been keeping up (more or less the last week and a half to study for finals) with obe fitness and I am still loving it! The pilates classes are always challenging, but not challenging enough to make me give up. I also have been practicing yoga inversions and headstanding. There are some awesome benefits like increased blood flow to your scalp and healthier hair by just doing a few minutes a day. I also feel like it helps with balance. For Christmas I asked Danny for suspension training straps and I think it will help with that because I like pikes and think it would be cool to do pikes with the suspension straps while doing a headstand. It always looks fun (is that weird?) when I see it on Pinterest/Instagram and looks like a killer ab workout.
Okay, that's all for my 12 things, those are my little life tidbits lately. I am super excited for the content that I have planned this month and into 2021, so stay tuned!
Thanks for catching up with me!