It's that time of year again! Last year I posted a gift guide based on Enneagram number (weren't we all obsessed with the Enneagram last year?), and this year I wanted to niche down again with a couple of smaller gift guides. Although plant popularity pops up around spring and summer, I know there's a lot of plant moms (and dads) out there year round. I know that I love my houseplants, especially in the winter when it is dreary outside! I decided, why not put together a gift guide for the plant lover this year
For this gift guide, I included Amazon products on the list because I know it's convenient and that's where many people do there shopping. However, I also included a lot of Etsy sellers on the list because the product selection on Etsy is amazing, unique, and you're supporting a creator! Anyways, I hope you can find something for at least one person on your list and maybe even something for yourself too!
Disclaimer: This post contains affiliate links. This means that I get compensated a small amount if purchased through one of these links at no extra cost to you. I always only link products I truly love and any profit made goes to running this blog. Thank you for your support! For more on my disclaimers you can click here.
Gift Guide for the Plant Lover
I bought a plant mister similar to the one here and I love it! It's cute and functional. This would also be perfect to put in a plant lover's gift basket or to sneak into a stocking.
This watering can is perfect for the plant lover in your life to water all their indoor plant babies. The skinny and long spout on this watering can is perfect for getting under the foilage of some of the denser plants, making this watering can cute and functional!
This plant propogation station is great because it also functions can function as decor! In the spring, this can also hold flower buds and function as a vase.
This plant lover mug gives off major retro camp vibes. Plus you can combine their two favorite things if the plant lover in your life is a coffee or tea lover too!
Gift this organic home garden indoor herb growing kit to the chef in your life. Growing herbs with this DIY kit is easy if you have enough lighting!
For a little more light to grow that herb garden, these hydroponic growing systems work great!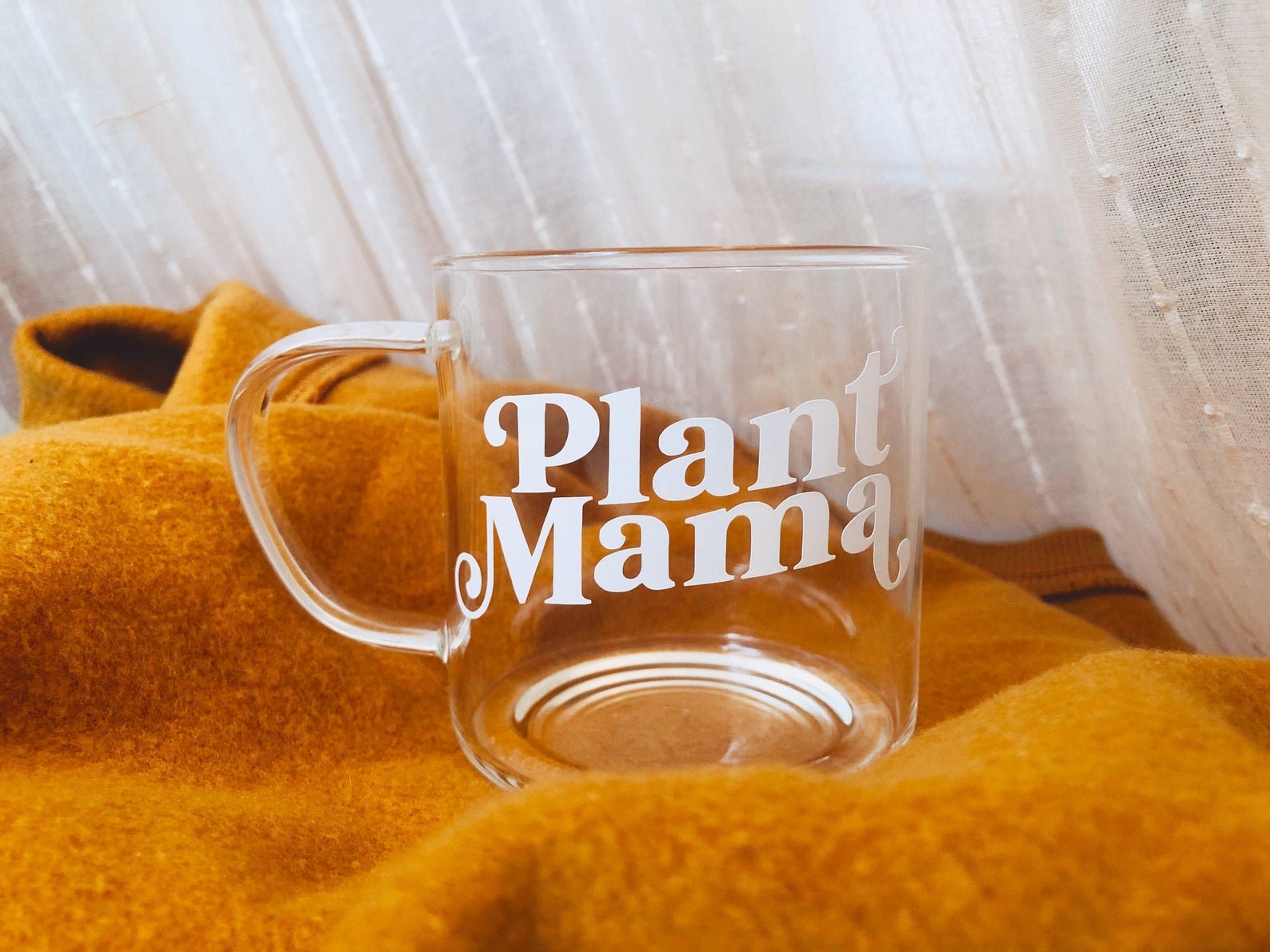 Okay I love that this mug is *glass* and you have the option to chose to have it say "plant mama" or "plant daddy" because there isn't a lot of plant dad directed gifts out there.

I purchased a keychain from resinbycatherinerose and you can tell what great care that Catherine puts into her work! She offers a great selection of pressed flower keychains and jewelry. She is constantly adding new products as other sell out. I would 10/10 reccommend!
9. Botany Posters
These botany themed posters would make a great gift! Just frame or grab one of *these* vintage vertical poster hanging kits (or DIY your own) and you're good to go! Click here for the link to poster 1, here for the link to poster to, and here for the link to poster 3.
For repotting those house plants that are overtaking their current pot, or to prepare for gardening this spring, check out this 6 piece gardening tool set.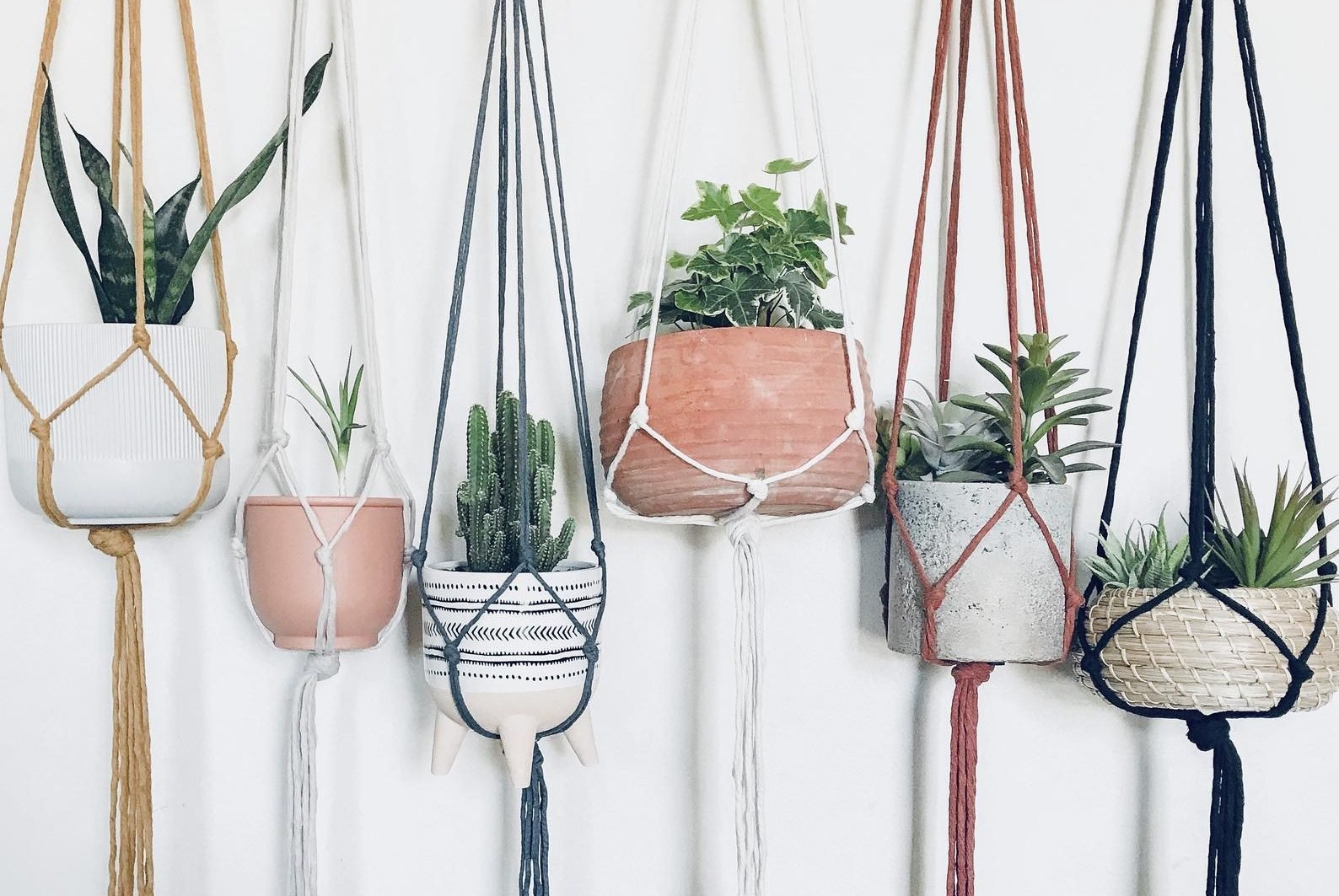 These macrame hangers are a different way to display plants. They are perfect for trialing plants!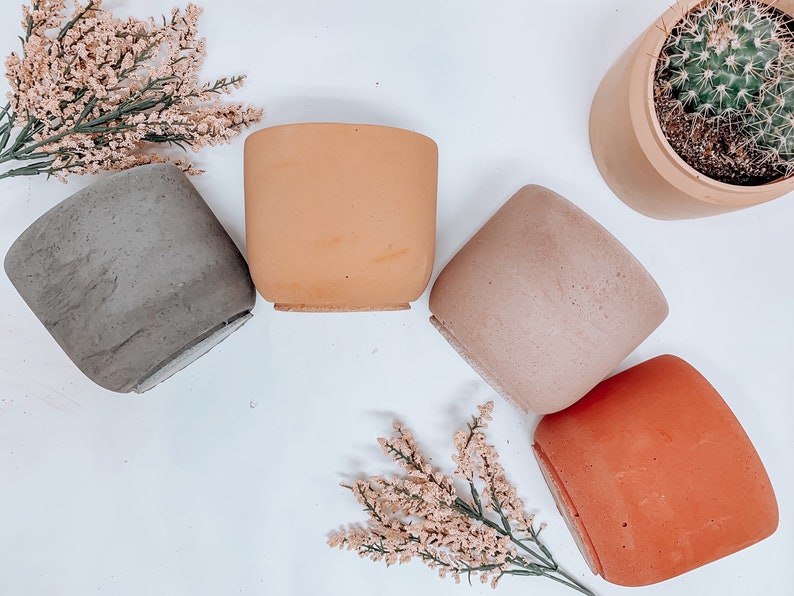 Plant pots are always great gifts for someone who want to expant their plant collection. Bigger plant pots are also always needed to repot! These concrete planters are super cute and you would be supported a small business!
A guide on plant troubleshooting, how to propogate, plant profiles, and everything someone would need to know about all their house plants. This would be a helpful gift for someone who is constantly gooling what's wrong with their plants, or who is just getting into house plants!
14. Stickers, Prints, Artwork, Patches and Pins that Give Off All the Plant Vibes
Christa Pierce is a local (to me) artist whose prints I adore! I have collected all of her bathtub prints for my bathroom. She also has really cute plant lady inspired artwork like the one above. You can find her Etsy shop to explore here.
15. Plant-themed Puzzle
I could make an entire post of some of the best puzzles and brands, but eeboo is a good place to start! The puzzle pictured on the left can be found here and the puzzle on the right can be found here. Bonus points on this present for being a good quarantine or stay at home activity!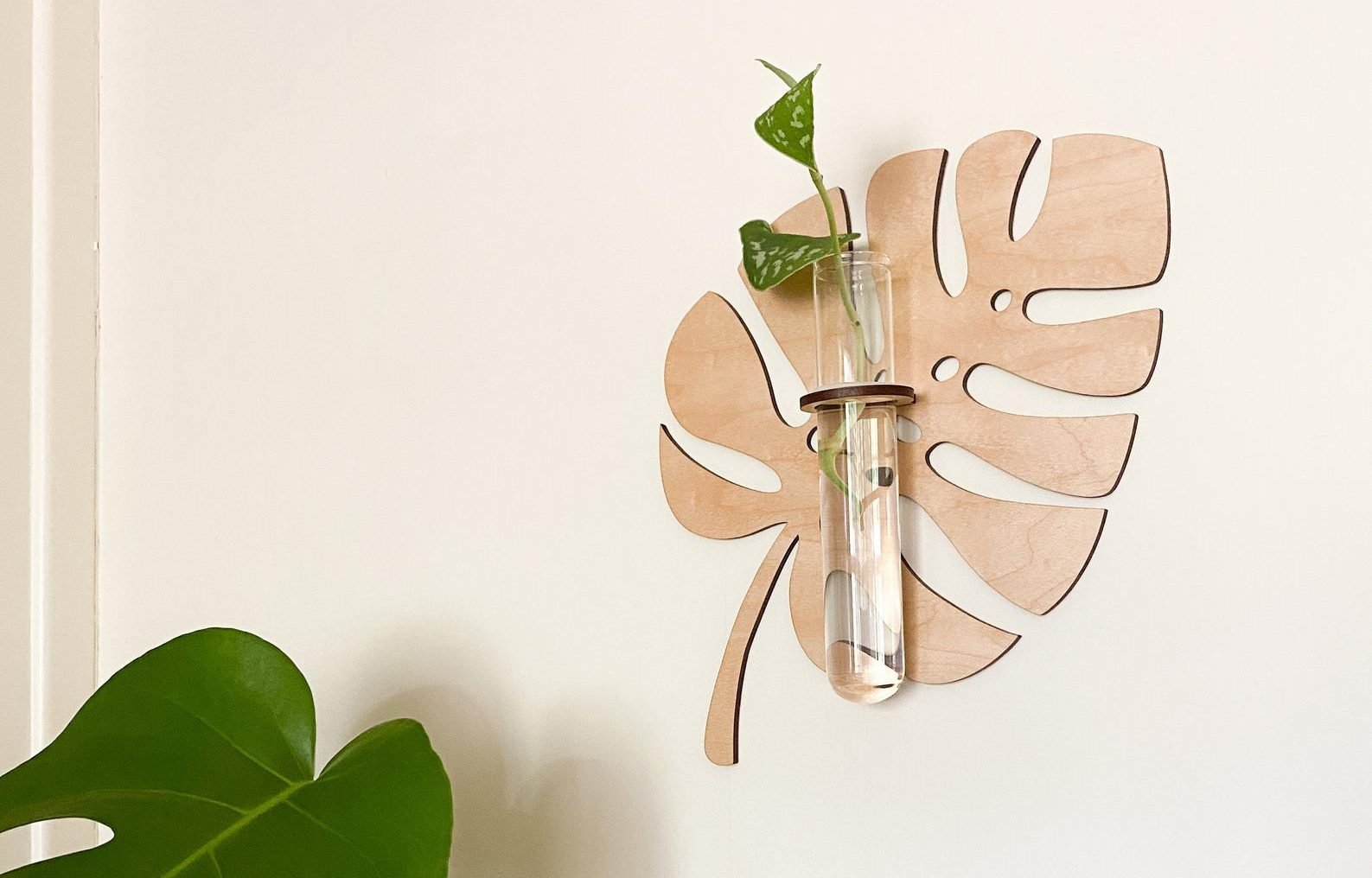 This propogation station hangs on your wall and even comes with the propogation of your choice!
I hope you got a few ideas from this Gift Guide for the Plant Lover
Of course a plant or any accessories like pots always work as well! I also think it would be a cute idea to put together a mini gift basket with a plant, some soil/planting tools, a pot, and a mister or other accessory. This would make a good raffle basket, or even something for a secret santa.
I will be posting a couple of more gift guides in the coming week or two of this holiday season. If you enjoyed this gift guide and want to be in the know of when I am posting future gift guides, the best way is to 'like' and follow my FB page here. You can also support my by subscribing to my email list below, or following my Instagram here. I hope you enjoyed this "gift guide for the plant lover" post.
Happy holidays!