Hello and welcome, or welcome back! I am about 7 months into working as a nurse, so I am still in that new grad phase. Since I feel like I'm at work basically 24/7, I've come to really love some of these products. I am not going to pretend that I am not basic. A lot of these products are definitely the stereotypic gen z product… but they are hyped for a reason! You will probably sense a theme, too…. I love fun colors. Most of these are not new grad or nursing-related, but things that I have come to love since being a new grad. Anyways, let's get into my favorite products as a new grad nurse!
Disclaimer: This post contains affiliate links. This means that I get compensated a small amount if purchased through one of these links at no extra cost to you. I always only link products I truly love and any profit made goes to running this blog. Thank you for your support! For more on my disclaimers, you can click here
My Favorite Products as a New Grad Nurse
Hoka Clifton 8s
If you want to feel like you are walking on clouds, try Hokas! They are so comfortable. I have the Clifton 8s for work, which is a bit of an investment but when you're walking around all day they are worth it. These come in lots of fun colors and combos. While I haven't tried the other styles yet, I am totally hooked on Hokas and looking to buy another pair for work, and a pair to run in too!
Calpak Lunchbox
For the first several months of work, I was sticking my Tupperware in my purse. It is hard to justify the price of the Calpak lunchbox. However, it's so roomy, has room for two thermoses/water bottles, is insulated well, is good quality, and is just overall well-designed. They come in lots of fun colors. Calpak does have sales and has an especially great Black Friday sale.
Glass Meal Prep Containers
Since I do like to meal prep at the beginning of the week, meal prep containers are 100% necessary. I used to use plastic but recently upgraded to glass and they are much easier to clean, better for your hormones, and just look nicer. I grabbed some off Amazon and they are pretty basic but have been great (linked in the Shopr below). They don't leak and have a good seal. They also come in lots of colors as far as the lids go.
Figs Scrubs
Honestly, these are the only scrubs that I will wear at this point. At first, I wasn't about spending the money because they are more expensive. However, they are so comfortable, look better than the average scrub in my opinion, and come in a ton of fun colors. They are worth it and you can always find a coupon code for your first purchase. There are often sales so if you are looking to restock on some scrubs, I recommend waiting until you can get a deal.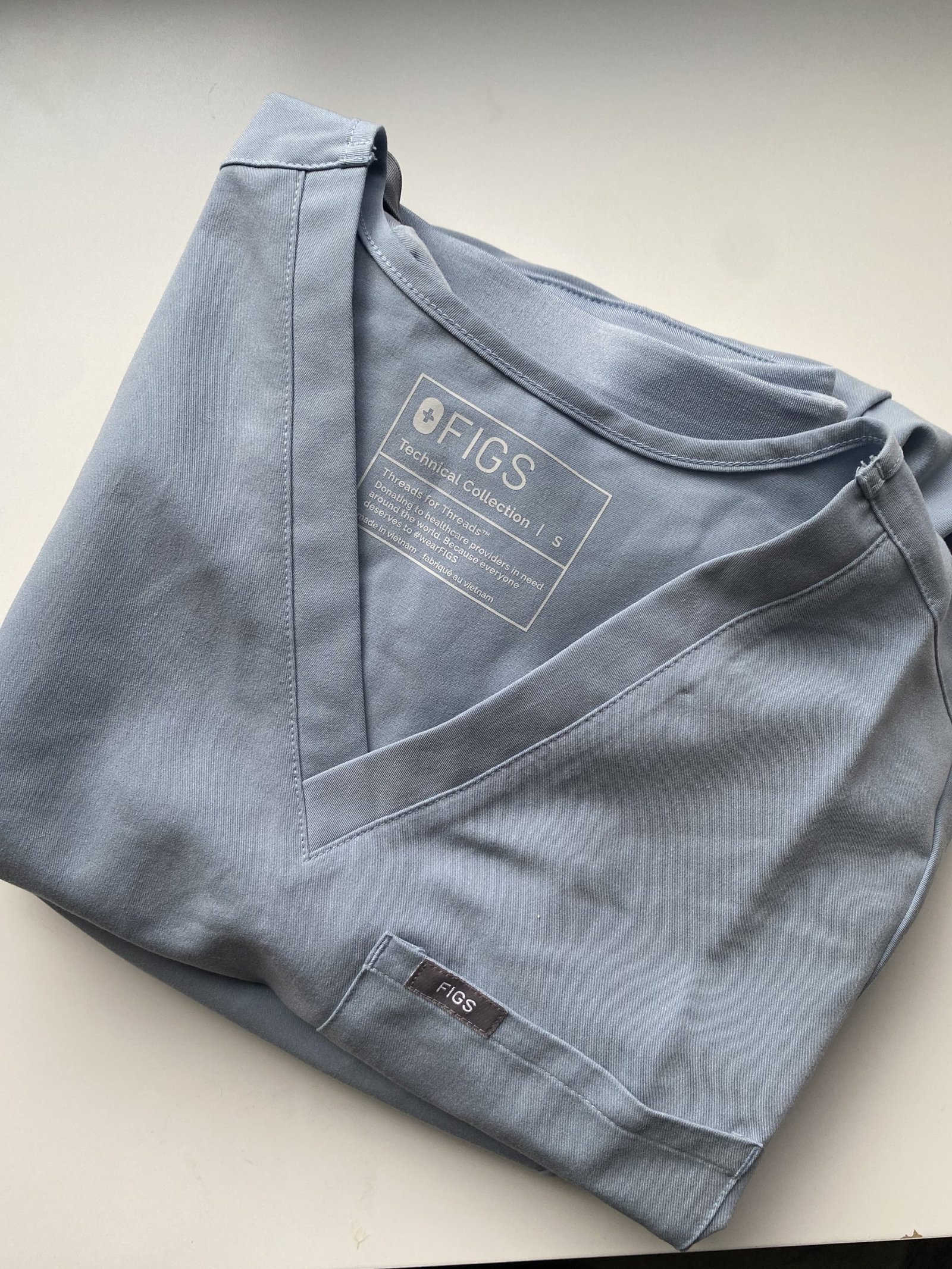 Claw Clips
I wear a claw clip every day to pull my hair back. Since I work in outpatient, I don't typically put all my hair up. Claw clips are cute, functional, and easy to use. Plus, they are generally inexpensive. You can get a pack of 10 for around $10 on Amazon in a variety of different colors. I love them so much that I even put some in my bridesmaid proposal boxes.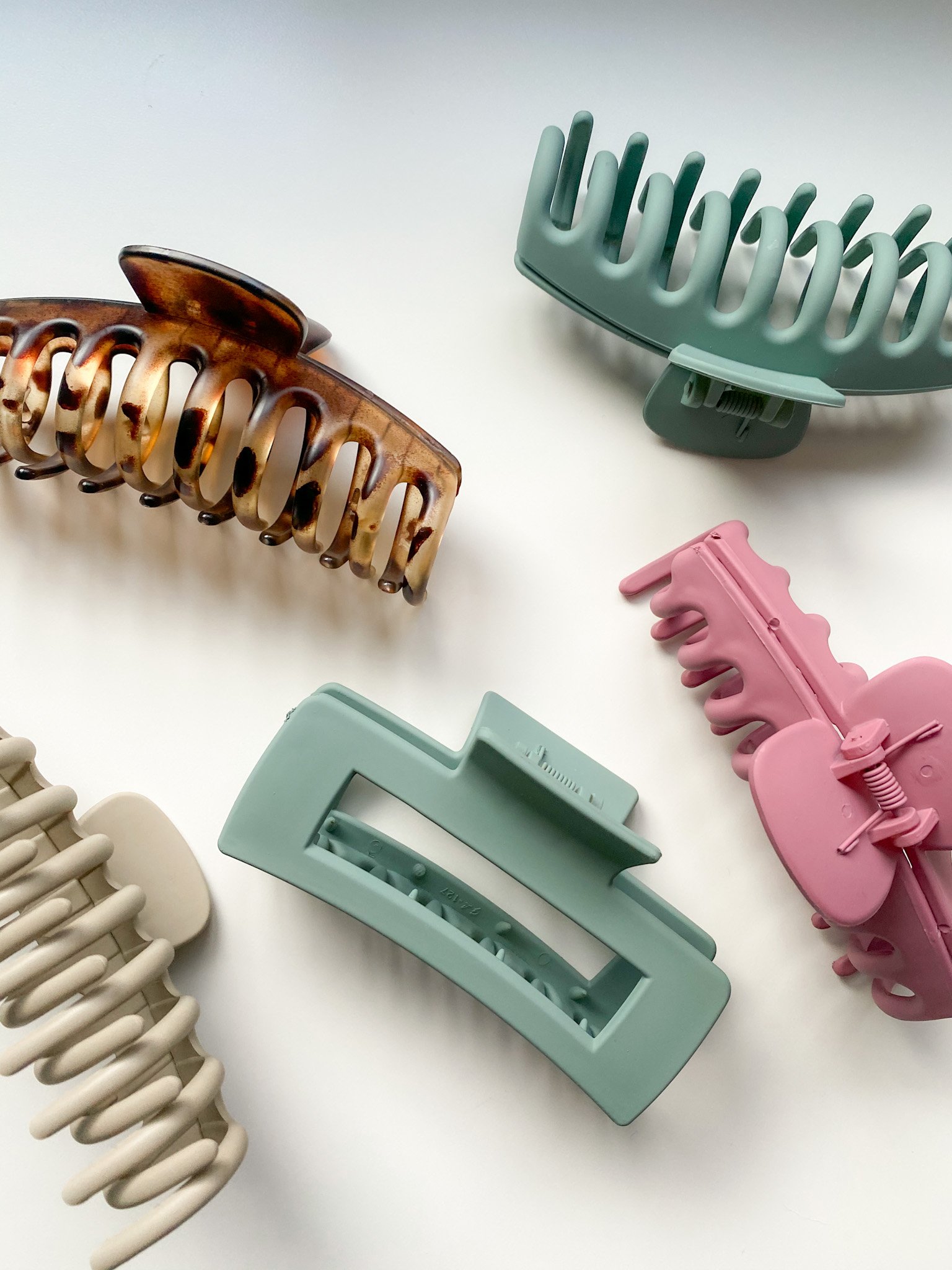 Takeya 32 oz Waterbottle
I have not yet jumped onto the Stanley cup bandwagon, but do love the Takeya 32 oz water bottle that I grabbed from Target. For me, I like that it has something to hold on to while carrying it, it doesn't have a straw, and it has a silicone base so it doesn't bang against things. I was a former Hydroflask girl, but I find that straws are sketchy in water bottles and I hate drinking from the wide mouth.
First Aid Beauty Ultra Repair Cream
My hands are honestly not doing so well because of how much I wash them or use hand sanitizer. The only thing that has been saving them is the First Aid Beauty Ultra Repair Cream. This stuff is gold! It works so well and is very hydrating. No other lotion or cream that I have used is as effective. This cream is a bit pricey, but they always have sales during the holidays. One bottle can last around 6 months to a year with almost daily use, so I think it is a good investment if your hands are also almost falling apart working in healthcare.
Fitbit Versa
I love the Fitbit Versa. It looks like the Apple Watch but has more fitness-oriented features. You can also have your texts sent to your phone, change the watch face, use apps, and pay for things. However, it is more budget-friendly than the Apple Watch and better if your main purpose for having a watch is to track your fitness or steps. I like that you can do daily or weekly challenges with other people to compete for the most steps or activity minutes.
Pacifica Face Masks
I work an 8-5 shift Monday through Friday in primary care. I am not going to even pretend it is nearly as stressful or busy as working inpatient. However, at the end of the week on a Friday night, there is nothing that I want to do more than relax. Sometimes watch a movie, sometimes with a glass of wine, and oftentimes doing homework (RN to BSN programs can be a time suck working full time). But regardless, Pacifica facemasks are the absolute best and my favorite Friday night "treat". My face feels and looks SO good after using these masks, I would 10/10 recommend it.
Lenovo Yoga
During the last couple of months in my ADN program, my previous Lenovo Yoga screen broke (to no fault of the laptop). It was about time that I got a new laptop, anyways. I loved the Yoga so much that I got the newest one released, and I am obsessed. This is seriously the best laptop. During the months that I didn't have a functioning laptop and was using my fiancé's 2013 Macbook, I was not well. I also would avoid my coursework in my RN to BSN program until the last minute to avoid using his laptop. Getting this new laptop has made such a difference, especially being in a bridge program as a new grad!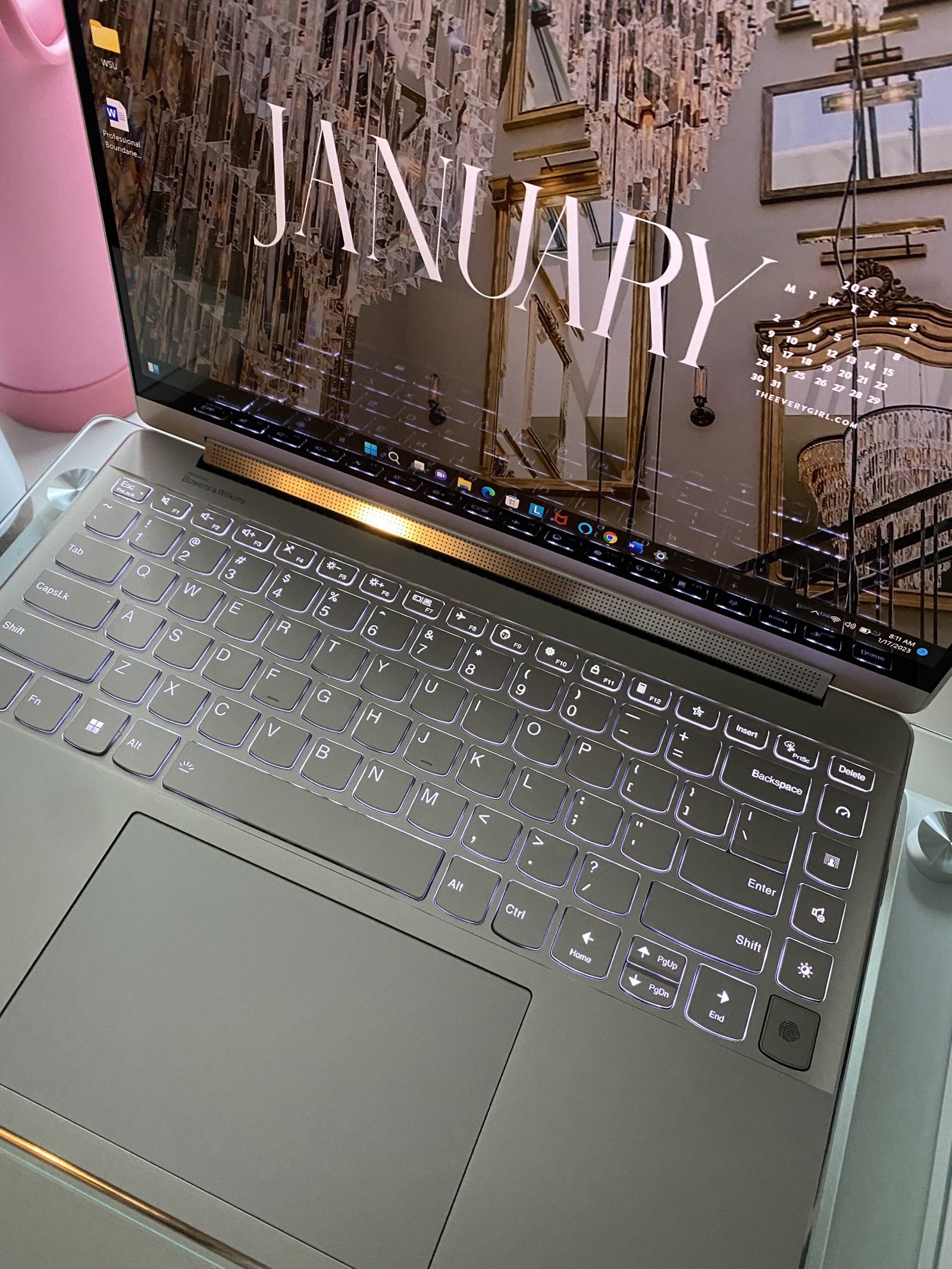 My Favorite Products as a New Grad Nurse Recap
These products have either made my life better or easier and I recommend them all. I am not someone to blow my money like crazy, and even though some of these products are pricier, I would say they are worth it. Plus, they will all for the most part last a long time so I won't need to be replacing anything.
Thank you so much for reading! If you would like to be alerted of future posts, you can follow my Instagram here, or like my Facebook page here.