I recently got back from a trip to Austin, Texas with Danny. I decided to try as many of the coffee shops as I could while I was there in search of the best one. While there are SO many and I got nowhere near close to trying them all, I did try a pretty good amount (I'd say) for just a couple of days. Here is a ranking of all the coffee shops that I was able to try in Austin, Texas. I also included the coffee shops that are next on my list for my next trip to Austin at the bottom. Anyways, let's get into the best coffee in Austin!
Disclaimer: These are my honest thoughts and opinions, just because I had one experience doesn't mean you won't have a different one.
A Ranking of All the Coffee Shops I Tried in Austin, Texas
1. Mañana
This was by far the best coffee shop that we tried in Austin! I got an iced London Fog with oat milk. Their oat milk was super smooth and the vibes at the coffee shop were everything! This coffee shop was filled with plants and felt light and airy. It's located on South Congress and is the perfect place to stop while you're visiting the shops in the area. I would 10/10 recommend and want to try the coffee (versus the tea) while we are in Austin next.
Address: 1603 S Congress Ave, Austin, TX 78704
Check out the website here.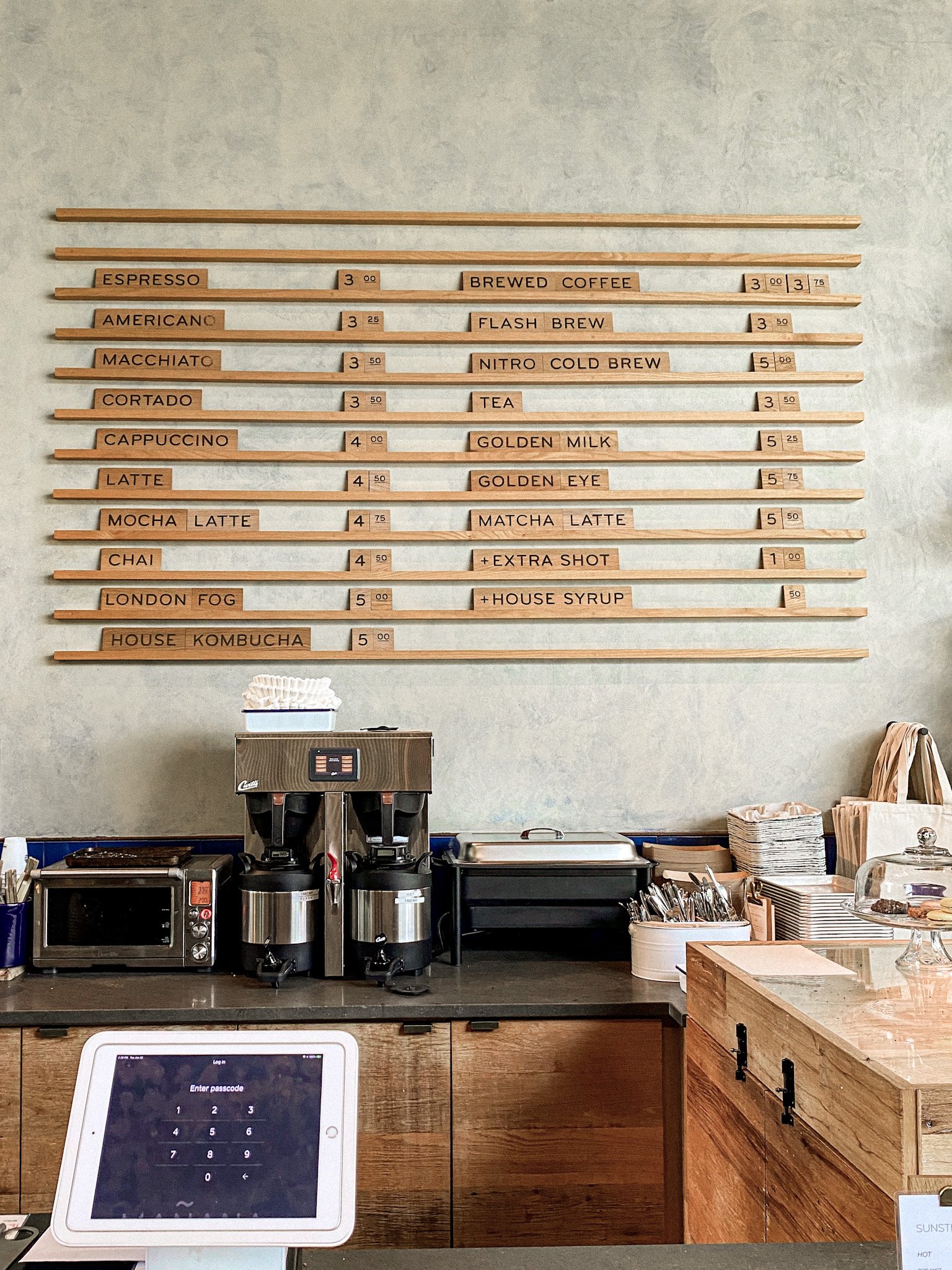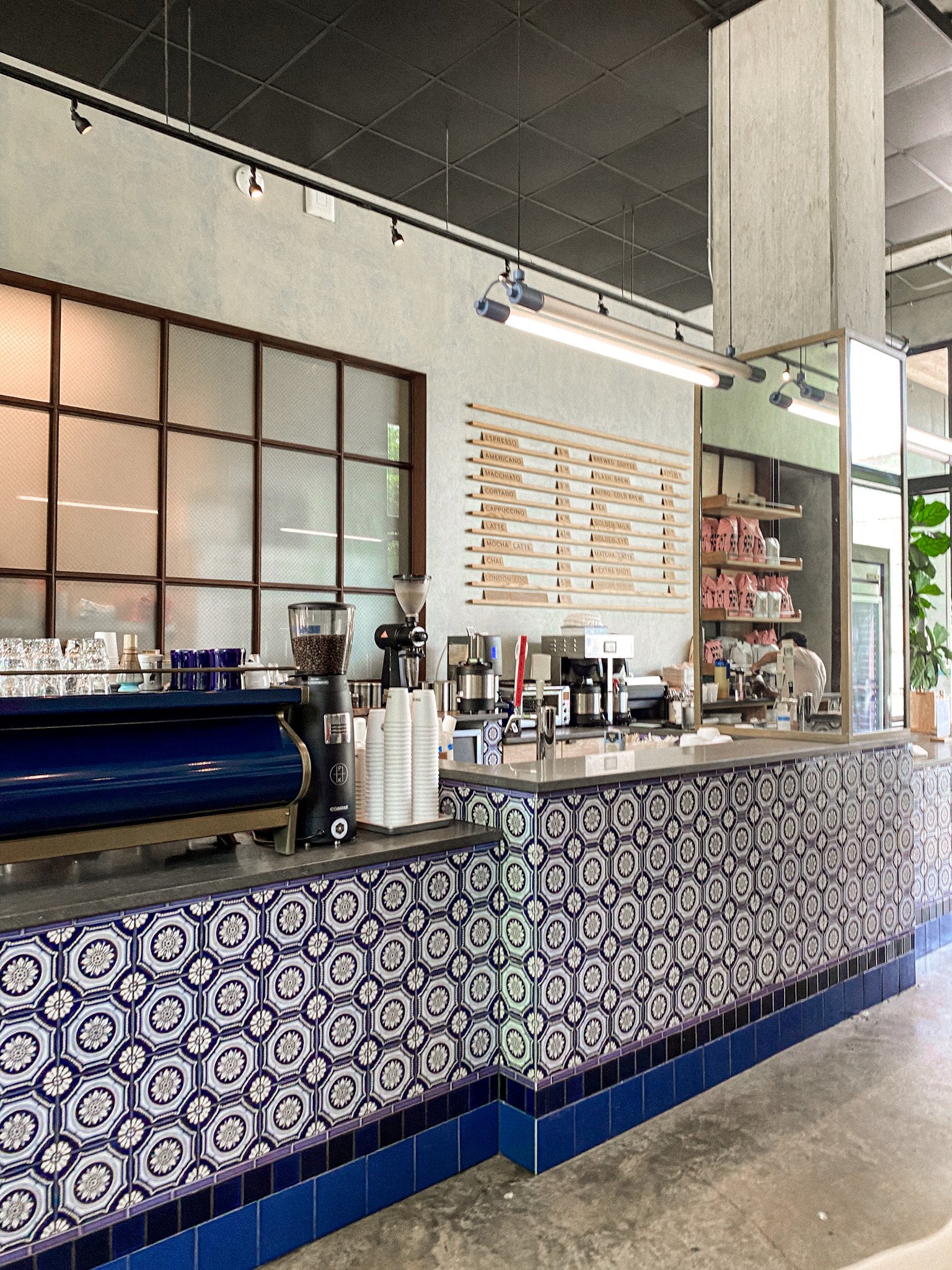 2. Walton's Fancy and Staple
I had not heard of this coffee shop/restaurant before, but conveniently it was right across the street from our hotel. We ended up trying it on the first day and did not regret it! I had an iced honey toasted almond latte with oat milk, which was one of the specials. We ended up going back to this coffee shop multiple times since it was so close and tasted really good! Danny also had their breakfast tacos one morning and said it was one of his favorite breakfast tacos that he had on our trip. Breakfast tacos are a staple of the Tex-Mex scene in Austin, so that's saying a lot!
Address: 609 W 6th St, Austin, TX 78701
Check out the website here.
3. Epoch
I tried this coffee shop the first time that I was in Austin. It's further from downtown, but there are 3 locations in North Austin. The coffee here was great and the atmosphere was eclectic and cozy. It seems like the perfect kind of place to grab a coffee if you're looking to stick around a while and study or meet with a friend.
Address: 221 W N Loop Blvd, Austin, TX 78751
Check out the website here.
4. Houndstooth
Houndstooth is another coffee spot with multiple locations across Austin. I had the iced vanilla latte with oat milk. It was good, I would try it again. Overall I felt like the menu was pretty limited (obviously, I'm sure you could order off-menu). They also offered tacos from tacodeli until they run out. The atmosphere was good, overall I would recommend it.
Address: 4200 N Lamar Blvd STE 120, Austin, TX 78756
Check out the website here.
5. Medici Roasting
This is another coffee shop that I tried during my first trip to Austin. Like Epoch, the atmosphere is more on the cozier side. There are multiple locations through Austin. The coffee was pretty good and I would try it again. Overall, this place gave off the vibes of somewhere that would be good to study or get some work done at.
Address: 1101 W Lynn St, Austin, TX 78703
Check out the website here.
6. Jo's Coffee
I decided to visit Jo's because I know it's a popular spot in Austin. The South Congress location has the pretty famous "I love you so much" mural and it's the location that I went to. There was a pretty decent line and overall I wasn't too impressed with the coffee. It seemed to me to be more of a tourist-y place. I had the vanilla oat milk latte. it was kind of reminiscent of Starbucks, which is maybe the appeal. They did have good options for vegan food, which I love to see. There was also good outdoor seating, and the location is great. Overall, I think I would skip this one in the future and go across the stress to mañana. However, the ratings online are really great so I suggest giving it a try yourself to see.
Address: 1300 S Congress Ave, Austin, TX 78704
Check out the website here.
7. Halycon Coffee and Cocktail
This coffee shop was another that was close to our hotel. It's also a bar at night and they play live music and hold other events. There are multiple locations around Austin. We went pretty late at night so Danny ended up getting a coffee cocktail, but I just stuck to an iced hazelnut latte with oat milk. Overall neither one of us was impressed with the drink or the atmosphere. I do think that they have great outdoor seating, but inside it's pretty loud and not the vibe we were going for. I don't think I would try this place again, and I do not recommend it.
Address: 218 West 4th Street Austin, TX 78701
Check out the website here.
Some of the next on my list to try:
Easy Tiger
Radio Coffee and Beer
Barrett's Coffee
Civil Goat Coffee
Figure 8 Coffee Purveyors
Flitch Coffee
Overall, I really enjoyed the coffee scene in Austin! This list is ranked in order of how much I enjoyed the coffee and the vibe of the place. If you have recommendations on coffee shops or have tried any of the above, let me know your thoughts in the comments below. If you want to check out my other posts on Austin, I will be sure to link them below. Also, if you want to follow me on my future travels + posts, be sure to follow my Facebook page here or my Instagram @maddie_deer here.