Austin is one of those places that you can visit again and again, and still find things to do. The weather is warm, the food is great, and the locals are friendly. Danny and I just got back from our trip to Austin, and it's safe to say we loved it. It wasn't my first time there, but it was Danny's (and his first time to Texas!). We will definitely be back since there are still some things we didn't get to in our 4 days of visiting that would have been fun to do. For more on where to stay, things to do, and where to eat, I compiled a lot of it into this travel guide to Austin, Texas.
Travel Guide to Austin, Texas
Where to stay:
Canopy by the Hilton
During our time in Austin, we stayed at the Canopy by Hilton. This hotel was right on the western side of the downtown area. It was fairly central to everything. We decided not to rent a car and instead just walk and Uber. It cost about $7.50 and only took about 10 minutes to get to all the places that we visited (South Congress, Capital Building, University of Texas, etc.). Walking it would take about 30 minutes, but it was HOT while we were there so most of the walking we did on day 1 (and had blisters to show for it!).
The Hilton Canopy had spacious rooms, friendly staff, a great pool, and an onsite restaurant and bar called Verbena. There was also a cute terrace dining section. It was only $144/night (after all taxes and fees) and since we went during the high season, I feel like that was a pretty decent price. They were also able to hold our luggage after checkout which was important for us since our flight back to PDX was in the evening.
The Line
Next time we visit Austin, however, we would have stayed at The Line. This hotel is more expensive, but we found ourselves Ubering there a lot because of its more central location, great restaurants, and ease of being picked up since there was an area the driver could pull into. The Line has a Veracruz All Natural with a 3 pm- 6 pm happy hour in it, a much better pool, a rooftop bar with a great view of sunset called P6, a coffee shop called Alfred, and a nicer restaurant called Arlo Gray. If you're looking to see the bats under the Congress Bridge at night it's also only steps away from this hotel since it's perched right next to the Congress Bridge. I would recommend this hotel over ours if you have more in your budget, but if you don't the Hilton Canopy is a great option!
Firehouse Hostel
For a more affordable option, I recommend the Firehouse Hostel. I stayed at this hostel during my first trip to Austin. It is very affordable (about $30/night, has a communal kitchen that is a great spot to meet people, and has a bar in the basement that's hidden behind a bookshelf. It's location was also very central. It's a great option if you are traveling solo, or traveling on a tight budget.
What to Eat:
Austin is famous for its tex-mex food! Try the breakfast tacos, queso, margaritas, and bbq while you're there. I wrote a separate post on the best places that I ate and drank in Austin that you can find here. The food in Austin is great for every budget – there is a mix of spendier and more affordable options all with amazing food. There are also some crazy good happy hour deals like a $5 margarita with the purchase of a taco at Veracruz, or $6 sangria at Better Half. If you're vegan or vegetarian like I am, there are also a lot of great options at almost every restaurant (aside from the bbq places).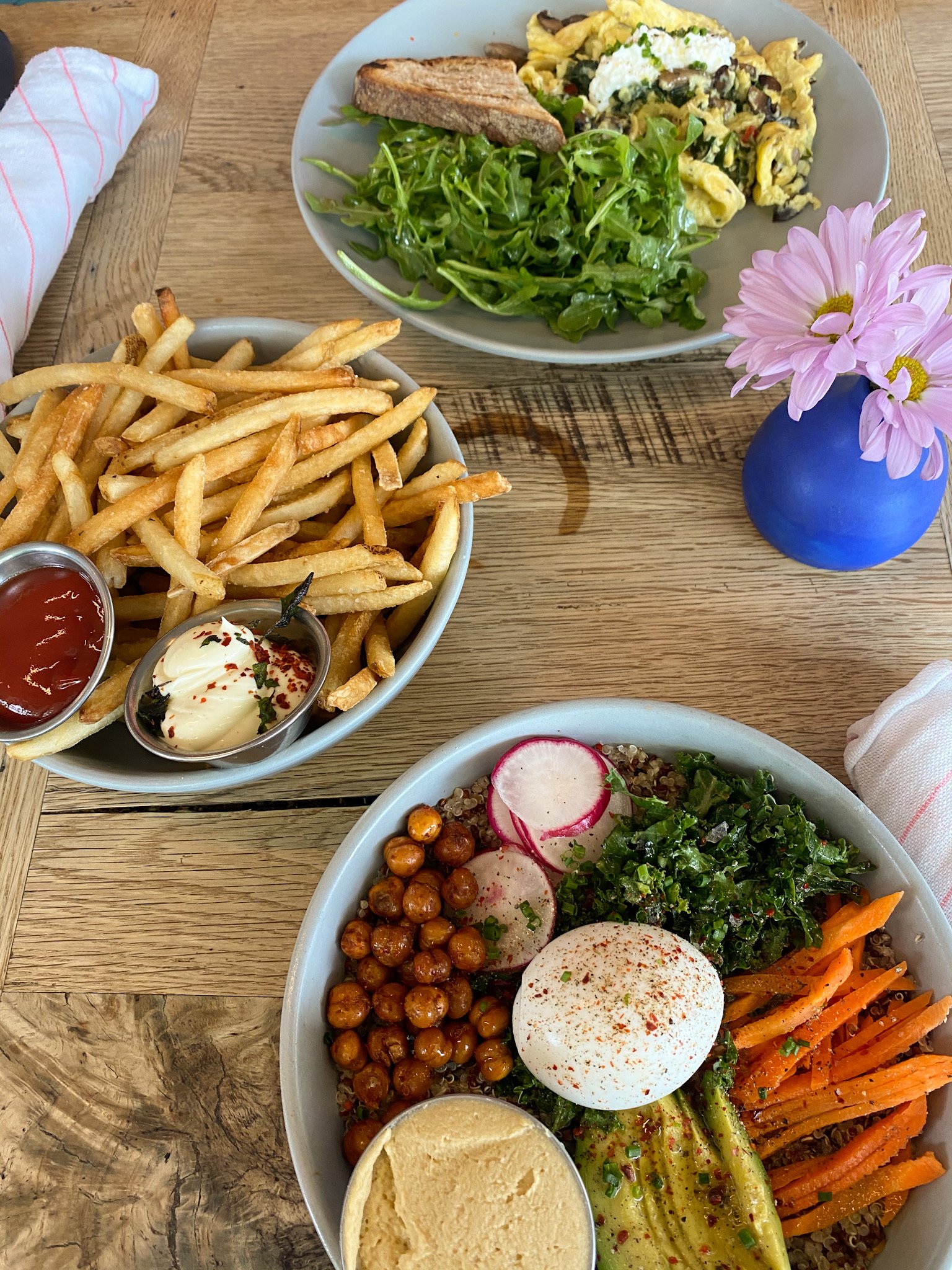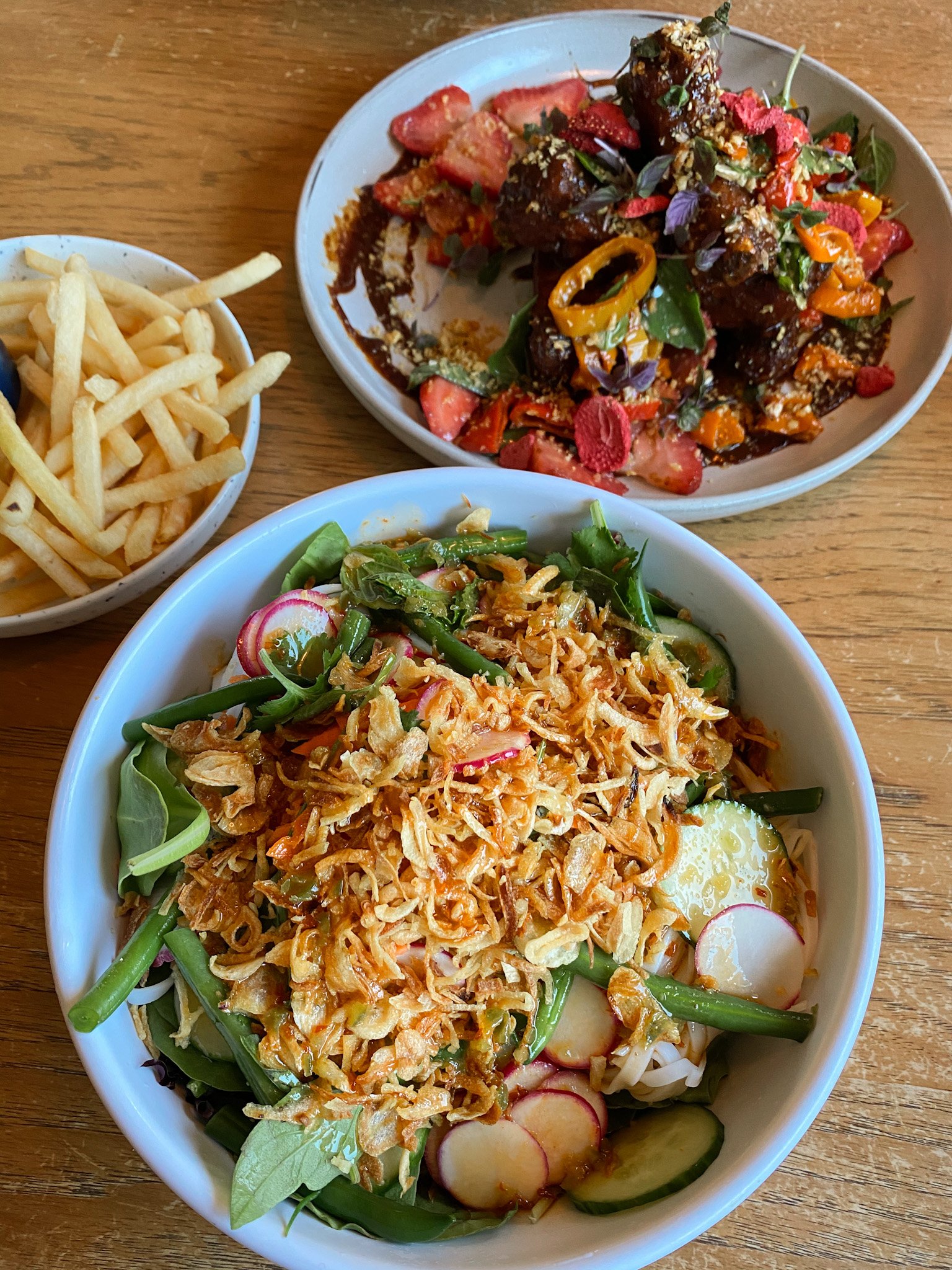 What to do:
Visit the Capital Building

Every day around noon the Capital Building has tours that you can join. Or, if you're not up for a tour you can explore the building yourself! This is a great activity if it's hot out and you're in need of a break with AC. Be prepared to climb a lot of stairs, but there are elevators if you need them.

Visit Bob Bullock's Museum

This Texas history museum is close to The University of Texas Campus. It's another great option if you're wanting to do something with AC. There is also an exhibit of guitars with the world's largest playable guitar (43 ft) since Austin is the live music capital! The entry cost for adults is $13/each. For youth 4- 17 the entry fee is $9. For military, seniors, and students the entry fee is $11. You can also see an IMax movie while visiting. For more info, you can check out the website here.

Swim in Barton Pools

Barton Pools is located in Zilker Park just a short drive from downtown Austin. The temperature of the springs is between 68- 70 degrees year-round. No reservations are required, but you do need to pay an entry fee (for adults it's $5 for locals and $9 for non-residents, see website for senior, children, and junior pricing). The pools are open Tuesday, Friday, Saturday, and Sunday from 8 am- 10 pm. For all the info, visit the website here.

Shop on South Congress

South Congress has all the cute touristy shops where you can pick up souvenirs! Some of the favorites that Danny and I went to were Parts and Labor, Allen's Boots, and Big Top (a vintage-esque candy store). There are also a lot of great places to eat in SoCo. Check out everything to shop, eat and do at the website here.

Enjoy the Nightlife on Rainey Street

If you're looking for an area with some of the best nightlife, check out Rainey Street!

See the Bats under the Congress Bridge

The bats this time around were sort of a letdown for Danny and me because they came out much later than I previously have seen and it was too dark to see them! I think that if you want to see the bats, come later because there will still be room to see them (although some people come pretty early to get a spot). Also don't expect too much because sometimes they come out later and it's much harder to see. However, we did go pretty early in the summer and I hear it's best to go in the later summer or early fall to see them. For more info on the bats (if you're not sure what the Congress Bats are), visit this website here.

Take a day trip to Hamilton Falls

Hamilton Falls is a great place to visit if you're staying near Austin. Swimming is currently suspended due to falling rocks. It's best if you have a real car and you need to reserve a spot at the pools. For more info, you can visit the website here.

Hike Mount Bonnell

This is another thing that is best done if you have a car, otherwise, an Uber ride can be spendier. Mount Bonnell is the highest point in Austin and is about a 30-minute climb. At the top, you'll have a great view of Austin. This is something that is on my list for the next time I visit!

Play Mini Golf at Peter Pan Mini-Golf

This cute mini-golf course is where Danny and I went before heading to the airport. There is a 16 or 32 hole course. The 16 hold course is only $8 for adults and the 36 hole course was $12 for adults. This would be a great activity to do with kids, or if you're wanting a fun activity that is close to downtown/SoCo. For kid's prices and more info, you can visit the website here.

Visit University of Texas

The University of Texas has a great campus that you can explore. If you're looking for souvenirs you can also stop across the street at the campus co-op store for lots of Longhorns and Texas-themed shirts and more.
That's it for my short and sweet travel guide to Austin, Texas! For more travel-related content, check out one of the posts below! Also if you want to see more pictures from our trip to Austin, you can go to my insta @maddie_deer and click on the Austin highlight. Thanks for reading, I hope this has been helpful if you're wanting to visit Austin!