The last time I was posting a life update was DECEMBER of 2020! I was saying at the time that I couldn't believe that the year has flown by and now here we are. Already halfway through 2021. It isn't going how I expected it to go. Honestly, I was thinking it was going to go by much slower than last year after all the craziness.
I think I said back in my January post where I was talking about the direction of my blog that I wasn't going to do any more life update posts. I didn't plan to because I know they aren't the most popular post around. It's just a bunch of tidbits of my life, it isn't exactly useful information! But, I do know some people read them and I've been thinking about these posts the last few months. So, I have decided the occasional 12 things post as a 'bonus' to my usual post each week can't hurt.
If you want to check out some of my previous 12 things posts, you can check out the links below! Otherwise, let's get into it. 🙂
Life Update// 12 Things: July 2021
ONE
I just realized that this is my 99th post on the blog! I've been posting for almost 3 years now which is exciting and it took me further than I expected to go! I honestly thought it was just going to be a fun little passion project for maybe a year! It is just a fun little passion project, but I've had close to 100,000 readers along the way and it's carried through over that one-year vision!
Right now I am working on consistency because I know that I am really bad at posting during school. I think there were maybe 2 posts in the first 5 months of the year. My goal for this summer was to batch enough posts + photos to get me through the rest of 2021. That way I am able to keep up my consistency into the school year, especially if I am able to write more posts during school. So far it's going pretty good, I have enough posts to last me through September and I still have 2 months left of break!
TWO
I still have 2 months left of break (as I mentioned above), and it's going FAST. It's been unusually hot this summer in the PNW (and probably everywhere else). We don't have AC in out apartment so I've spent a fair number of days lying around and dying from the heat. I feel like I've also been making the most of COVID-vaccinated life, though! I've gone on a couple of camping trips, some nights out, and spent a week in Austin! I also have a couple more trips left planner for this summer including Hawaii and Disneyland!
THREE
I finally got myself back into a workout routine (a big goal of mine for this summer!). Back in fall quarter, I was working out multiple times a week and intermittent fasting. I was in really great shape and thriving! I then got a puppy (along with a lot of stress during winter quarter) and completely fell out of it. At that point I had to wait months to take Juniper (my puppy) on walks, and she was not crate trained. it felt impossible to do anything with her hanging off my and trying to eat everything I owned for every second of the day for months.
In spring quarter she was finally fully vaccinated and I started taking her for 1-2 walks/day. She was finally crate trained and isn't trying to chew everything (including myself). My motivation was still pretty shot after school ended, though, and although I get my steps in I want to do strength workouts.
This MONTH I finally regained the motivation with my Hawaii trip coming up and buying a pre-workout. Pre-workout has honestly helped a ton because the last couple of months if I managed to get a workout in, I felt like I was wasting the time and not pushing myself. The pre-workout gives me that push & I don't procrastinate my workout because once I take it, I don't want to waste that time.
I am currently doing Obe Fitness again, which I previously wrote a post on (here). However, there is a Planet Fitness opening up within walking distance of my home so I also signed up for that because sometimes I want heavier waits or it's not a good time to work out at my apartment.
FOUR
Right now my small patio container garden is giving me life. I spend a lot of time around my patio at the apartments I live at when Juni is playing with the neighbor dogs or just needs to be taken out. In the spring, I had planted a bunch, but eventually, those went out of season and died. I had a couple of stragglers like my lavender, but the extreme (117 degree F!!) heat in the PNW at the beginning of summer completely killed them.
A couple of weeks ago I replanting all the dead ones with new flowers and it's back again at a place that I am proud of. I am going to really miss having a bunch of flowers back there when it starts to get cold out again!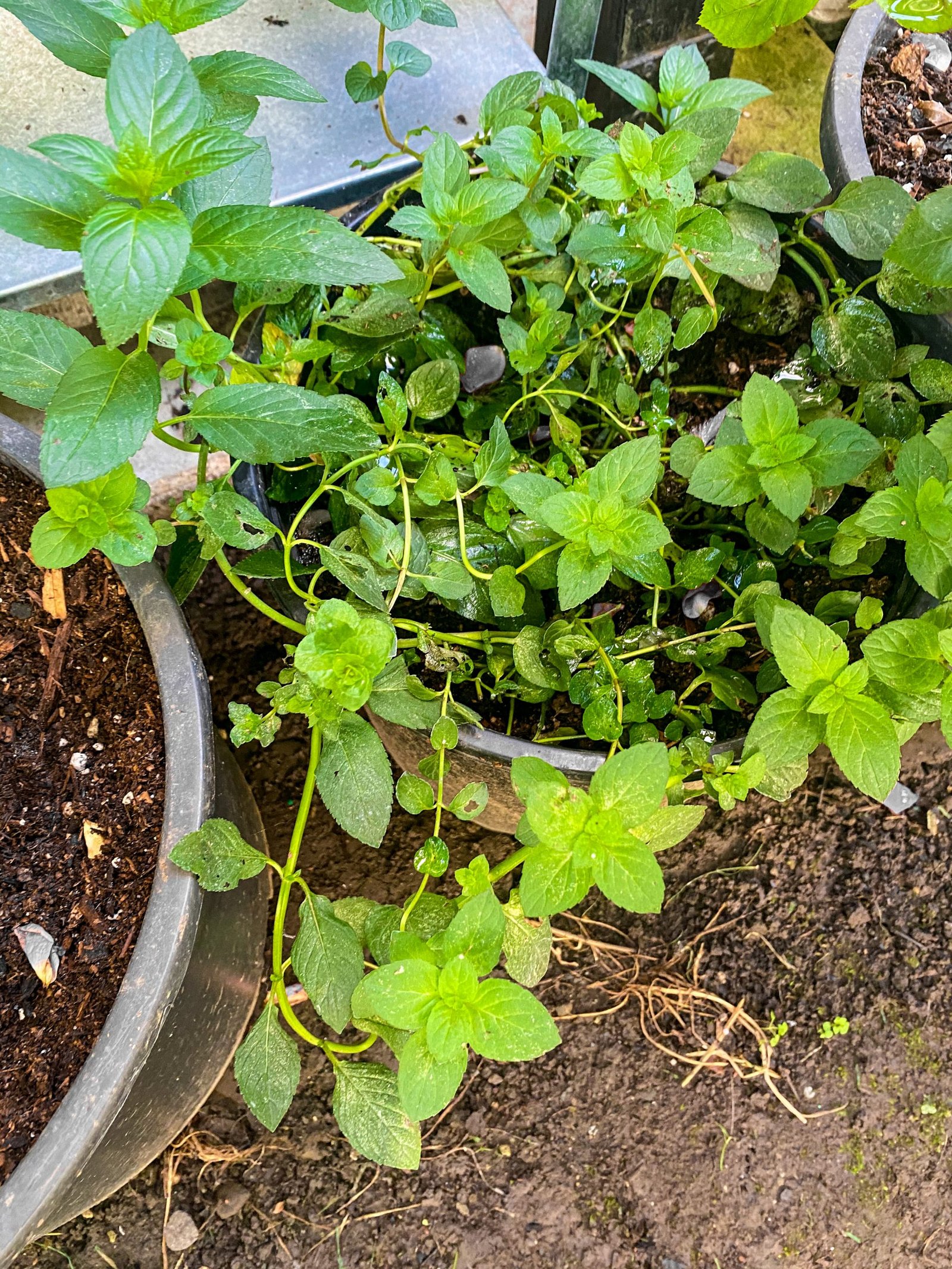 FIVE
Back in January, I talked about one of my near-future goals for my blog is starting a podcast. I pretty much gave up on that goal when school got really busy. However, I decided to go slow + steady with it because it's still something I think about! Over this next year, I am going to outline some episodes, get my branding together and purchase equipment. I graduate next year so I'm hoping to launch my podcast in June or July of 2022!
I want it to be an extension of this blog. However, it's going to be different topics (I've focused a lot on nursing and PNW content lately) and is going to be more personable rather than my more formal blog posts. I think I am aiming to go for general life advice + lifestyle pod, but I have time to narrow in on the vision + niche. I am super excited, though!
SIX
I took my puppy camping for the first time a couple of weeks ago at Fort Stevens in Astoria, Oregon. It went really well! She loved camping and I am taking her on her next camping trip very soon. She has horrible separation anxiety and I went alone so she was a trooper when I had to leave her in the car to run to the bathroom. I have a post coming up soon with tips on taking your puppy camping for the first time, so be on the lookout. 🙂
SEVEN
Last weekend I went with my friend Kenzie to the Hawthorne Asylum Food Carts and ate Guyanese food at Bake on the Run. It was really good and I recommend trying the bake. It's a semi-sweet puff pastry that can be stuffed with a filling. It was SO good and I should've grabbed an order of it to go so Danny could try it. Top Chef ended up coming to Portland and doing a segment on it in April, so it's THAT good.
EIGHT
Lately, I've been reading *a lot* of books. I found my new favorite author, Riley Sager, and you have to read one of his books if you love mystery/thriller with a little bit of horror! The first book of his that I read was Lock Every Door. The twist at the end was unexpected, and it hooked me throughout the entire book. I finished the book during our Austin trip and then proceeded to read every other book that he has published in the following month.
NINE
I've been really nervous about school starting lately because it's been such a long break. I am going to be going to clinicals twice a week and I feel like I need to refresh my memory on electrolytes and skills before the quarter starts. PLUS I feel like I need to get a headstart on the work. I took a look at the calendar and modules we are assigned and it's going to be one of the busiest quarters yet. It's just hard for me to get back into the school mindset when there are still almost 2 months left until it starts. I can only really focus all my energy on one big goal at a time.
TEN
A couple of months ago I was looking on OfferUp + Facebook marketplace for an espresso machine. My friend Lexus found hers on there for a steal and I also wanted a manual one. I ended up getting a Nespresso instead because it had a milk frother (and honestly just looked really nice). While it's not the manual I intended, I am obsessed with it. I haven't been going out to get coffee as much since I can make my own lattes and iced coffee tastes way better than a Keurig coffee + ice. I paid $75 for the Nespresso, which is a little spendier, but it's this one, which is usually $380 new.
ELEVEN
I hiked Tamanawas Falls last weekend for the first time and it was gorgeous! It was SO crowded and there were a lot of rock scrambles. The rocks can get really hot in the sun and I definitely did not wear the right shoes because I thought it was just going to be a quick little easy hike. I didn't really get any pictures this time (because we went during peak sun + people), but I am definitely going to next time & write a post on it. I definitely shouldn't read a post or something before going.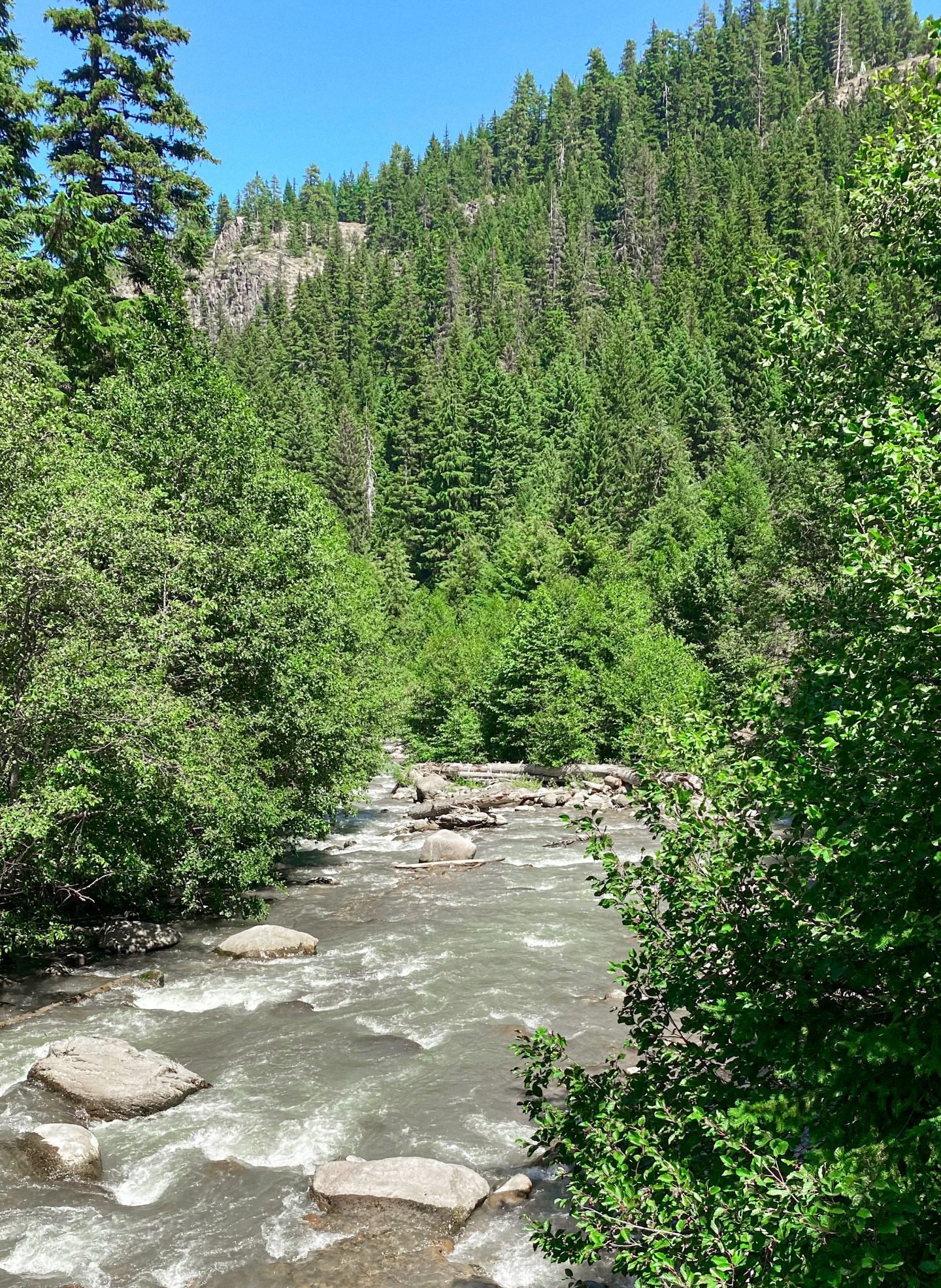 TWELVE
I had been wanting to get eyelash extensions again for a while but hate the upkeep and it's expensive. I decided to try Flutter Habit, which is like fake eyelashes but is applied under your lashes and lasts 3- 5 days. The first time applying them was sort of a learning curve, but it's much easier now and they look great! They are only $3o/month and I actually prefer them to lash extensions now. If you are thinking of getting lash extensions but want to try this first to save a lot of fo time and money, you can use my referral code for 10% of at this link here!
The only thing I will say is that when you remove them, use an oil-based cleanse or let warm water wash on your face in the shower until the glue loosens. The first two times I removed them, I was a little rough with it and definitely pulled out some eyelashes. Then I realized that there were gentle ways to remove them *face palm*.
Okay, that's all for my 12 things, those are my little life tidbits lately. I am super excited for the upcoming content that I have planned, so stay tuned!
Thanks for catching up with me! 🙂