Cape Lookout is a moderate hike located on the coast near Tillamook, Oregon. This trail is located in Cape Lookout State Park and is just a short drive away from the campground. It's a trail that's long enough to feel like a workout, but short enough that most abilities are able to hike it. This trail is dog-friendly, child-friendly, and beginner-friendly. If you're camping in the area, this hike is a must-do for rewarding views of the Pacific Ocean and the coastal rainforest. In this post, I am covering everything you need to know before hiking the Cape Lookout Trail including how to get there, what to expect on the trial, and other tips.
Disclaimer: This post contains affiliate links. This means that I get compensated a small amount if purchased through one of these links at no extra cost to you. I always only link products I truly love and any profit made goes to running this blog. Thank you for your support! For more on my disclaimers, you can click here.
Hiking Guide to Cape Lookout Trail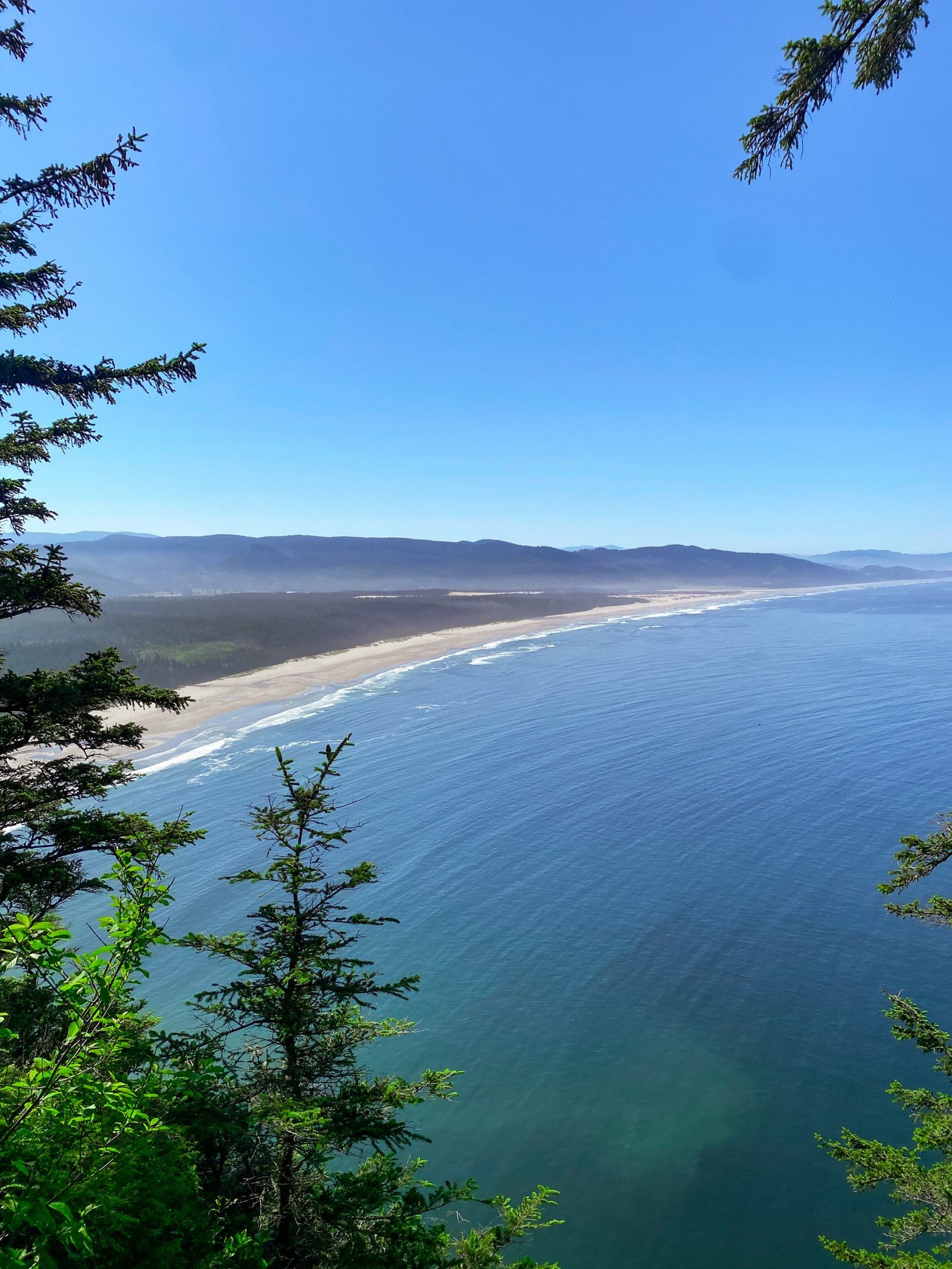 Getting There
Cape Lookout State Park is about 2 hours away from Portland. If you're coming from Portland, take US-26 West 21 miles, following signs to Banks/Tillamook onto OR-6 West. Stay on OR-6 West for 50 more miles. Once in Tillamook, turn left onto Main Ave and then right onto OR-131 W/3rd St. In 5 miles slight left onto Whiskey Creek Rd and continue onto Cape Lookout Rd for 5 miles. You will see signs on the right for the Cape Lookout Trailhead after 3 miles, past the State Park Campground.
The parking lot is fairly big with room for around 30 cars. There are bathrooms at the trailhead, but no garbage cans so make sure to pack out what you bring in. Both the South Trail and Cape Lookout Trail start from this trailhead. No fee or parking pass is required to park at the trailhead.
The Hike
The beginning of the hike takes you through an old-growth forest and is a fairly flat and steady trail. You will come to an intersection where going left will lead you to the South Trail and continuing straight will lead you to the Cape Lookout Trail. Continue straight. Along the beginning of the trail, there is a plaque that details an Air Force plane crash into Cape Lookout in 1943. Around this plaque is the point that the trees will clear rewarding you with stunning views of the beach.
This out-and-back trail is 4.7 miles with an elevation gain of 810 ft. Once you reach about 2- 2.5 miles into the trail, you will reach a viewpoint and a sign that says the trail is muddy beyond that point. After this point in the trail, you will need to climb over many tree roots, and it gets extremely muddy. Wearing waterproof shoes that you don't mind getting dirty or hiking boots are essential. Even in the summer, after having dry periods there will be mud. Hiking poles could also be a good tool if you want help balancing the roots and traversing over mud puddles.
Beware of fog. Since it is along the Oregon Coast, fog can roll in at unexpected times. Although it seemed to be sunny everywhere else, this happened while I was on the hike. About halfway up the trail, the fog rolled in and blocked the ocean views at the end of the trail. It was still a beautiful hike and I managed to snag a few pics of the beginning of the trail before the fog rolled in. That fog was DENSE.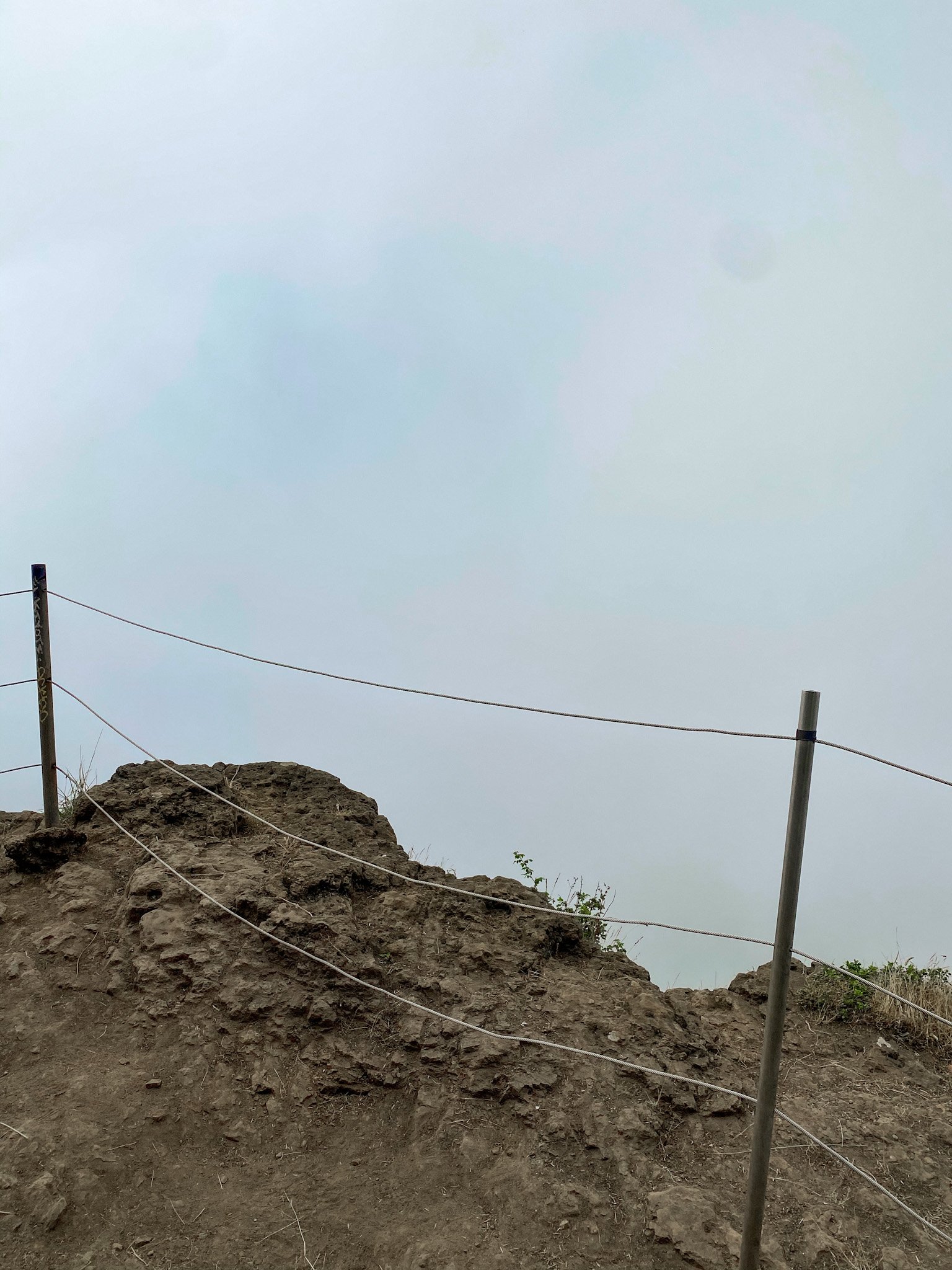 Other Tips and Nearby Activities
Cape Lookout State Park Campground is a great campground to stay at! Although the sites can be pretty small and close together, you can walk onto the beach only 100 ft away from your site. The beach doesn't get too crowded and there is never anyone on it early in the morning making for a great time to play fetch with your pup!
If you're looking to grab lunch in the area, head to Pacific Beach for Pelican Pub and Brewery, or into Tillamook for Blue Heron French Cheese Company! Blue Heron is my favorite of the two and you can sample cheese, wine, and honey before grabbing your own flight and charcuterie board. There are also animals like llamas outside, old cars and tractors on the property to explore with kids, a candy shop, cornhole, and nice picnic tables in a newly remodeled courtyard. If you decide to go to Pacific Beach, make sure to budget time to put your name on the waiting list at Pelican. It's one of the busiest restaurants in the area and on weekends the wait can be around 2 hours around lunch and dinner.
The Tillamook Cheese Factory is also nearby. At the Tillamook Cheese Factory, you can watch the cheese being made, grab some ice cream, and eat samples of the cheese. This is also a fun experience to bring kids to and a must-do experience if you're living in Oregon or visiting the coast.
If you're looking for another activity that is great for kids, check out the Tillamook Air Museum. The planes and helicopters on display are sure to impress anyone interested in *things that fly.*
Other Hikes
Looking for more nearby hikes? There are so many beautiful hikes in Oregon and in the area surrounding the Oregon Coast! Check out one of my previous posts below for more ideas on where to hike and other fun things to do in the area:
For one of the best hikes along the Oregon Coast with stunning views of the ocean, this is the hike to go to!
Thank you so much for reading! If you want to follow along on my hikes and get notified when I post new posts, be sure to follow my Instagram @maddie_deer here or like my Facebook page here.