I just finished watching "Mama Mia: Here We Go Again" and let me tell ya, if there is any movie that makes me nostalgic and craving travel, it's Mama Mia. It has to be my favorite movie and I watch it once every 3 months or so. I know that the second one has to have come out forever ago, but I'm just now getting around to it because I didn't want it to tarnish my love of the first movie. I'm not a movie critic, so I won't get into the details. Anyways, this movie has put my 20s travel bucket list on my mind.
I'm approaching my 21st birthday and I can say that year 20 was well traveled. I went to:
California: San Diego
Texas: Houston, Austin, the Coastal Bend area
Canada: Vancouver, B.C.
Europe: Netherlands, Belgium, France, Spain, Italy, Germany, Hungary, Austria, Slovakia, Croatia, and Slovenia
Even though I spent a lot of time bouncing between hostels, taking walking tours, meeting people from all around the world and basically having the best year of my life, I have 9 more years (and 1.5 months if you want to get real technical) left in my 20's. I thoroughly plan on marking off each and every last one of these experiences below off my bucket list. They should probably be on your bucket list too if you're an avid traveler!
*Cue the wanderlust*
10 Experiences that Should Be on Your 20s Travel Bucket List
1. Spend 6 Months Backpacking SE Asia
This is the top thing on my travel bucket list. I've wanted to do it for the last 5 years. There is so much to see and so many places to go. I want to go to a Full Moon Party in Thailand, see Angkor Wat in Cambodia, ride a junk boat cruise in Ha Long Bay, go to a yoga retreat in Bali. Pretty standard!
I don't see myself having the same stamina for budget traveling and 'roughing it' for months backpacking when I'm older, which is why it is definitely on the 20s travel bucket list. Plus, when else would I be able to take 6 months of my life without dropping the ball on responsibilities?
2. Spend a Month Doing a Work-away
Although anywhere warrants a place on your 20s Travel Bucket List, I would choose Romania or Slovenia. Something about Romania just seems so charming! I've also spent time in Slovenia and for some reason, it was one of the places that left a huge imprint on me. I could picture myself living in Ljubljana when I was there and I was never able to see Lake Bled (which definitely is enough cause to go back in itself).
I didn't spend enough time in Eastern Europe, for sure and I feel like spending a month working at a hostel or something of the sort would make up for it.
3. Learn a Language… in the Native Country
Something clicks differently when you're trying to learn a language when you are in the country where it is spoken. Although I can still string together SOME sentences of Spanish after taking it for two years in high school, I'd much rather spend some time in a Spanish-speaking country and actually LEARN the language. I would love to be fluent… and that just won't happen when I don't have to use it and can get by just fine without it.
I was only in The Netherlands for about a week total, but somehow I still remember the names of different fruit and I wasn't even trying to learn any Dutch (how else was I going to tell which juice I want?). That's reasoning enough for me to put it on my 20s travel bucket list!
4. Show up at the Airport…. and THEN Buy the Ticket!
Although some of my flights have been last minute (hey Austin and San Diego), I'd reeeaaalllyy think it would be great if it were ACTUALLY last minute. Last minute as in, you show up to the airport and look at the board of all the incoming flights and THEN decide "Oh, I think the weather would be nice this time of year in Greece" or "Hm, maybe I'd like to go see a koala bear IN Australia" and then make my decision based on whatever I'm feeling.
It seems like an adrenaline-pumping moment. So, count me in!
5. Hike the Pacific Crest Trail (Or ANY trail)
This is still traveling… right? I mean, if it was hiking the Machu Picchu Inca trail it would be and this is basically the same sort of hiking trail (although it doesn't lead to amazing ruins hidden in the Andes mountains with stunning panoramic views).
So any trail would really do in my opinion for something that every 20-year-old avid traveler should have on their bucket list. But think about it this way, you're young and able. One day you might look back and be like wow my body was actually really amazing and I could have done ____________. Would you regret it? I would. Especially because for me, hiking the PCT has been something that I've found really intriguing and the only thing currently stopping me is that I would rather not give my parents a heart attack by going alone. Safety in numbers?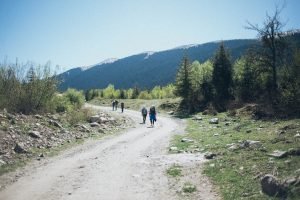 6. Volunteer Abroad
Although I've spent a decent amount of time volunteering and even traveling to volunteer, I haven't done so abroad. I would love to volunteer at an elephant rescue. Volunteering your time is never time that's been wasted. Nuff' said!
7. See the Hot Air Balloons in Cappadocia (Or Ride One)
Do you know those really romantic pictures? The ones with hundreds of hot air balloons in the distance as the sun rises in the distance and the sky looks like fairy floss? It looks so dreamy, so it's definitely something that I would love to one day see in person. Better yet, I would love to RIDE in a hot air balloon. That would be an AMAZING experience.
8. Drink a Beer at Oktoberfest
Everyone's heard of Oktoberfest, right? The ultimate beer drinking festival that takes place every year in Germany from late September to early October? Although MILLIONS of people (6 of those to be exact) flock to Germany during this time, I still really think it would be a lot of fun. Beer tasting at hostels in Belgium was a BLAST, so I can only imagine that this would be on that scale (x6 million).
I'm saving future Maddie because I don't think I would appreciate Oktoberfest as much when I'm older and most likely slightly more intolerant of huge (and drunk) crowds.
9. Go to the Christmas Markets in Europe
I'm not really picky about where I want to go. I do, however, want to go to one in Europe. When Danny and I went to Canada last December, we went to the German Christmas Market in Vancouver. It was so cute! We each got a little gingerbread person ornament and put it on our trees!
I've seen pictures of the Christmas Markets in Germany, Hungary, Czech Republic, and Austria and they look gorgeous. I love Christmas and the markets seem like the perfect experience to get in the holiday mood, find unique gifts, and explore the booths.
Maybe it's in the books for 2019…
10. Live Abroad
The final thing on my 20s travel bucket list (and something I think everyone that's even slightly interested should do) is live abroad. What better way to immerse yourself in a new culture is there than to spend a significant amount of time by moving there? I'm definitely one to travel and picture myself living there. I think it would be an incredible experience to just work teaching English as a foreign language and take the weekend to explore nearby countries or towns.
I think that by taking the opportunity to live abroad, you will amaze yourself with what you're really capable of. Especially if you move somewhere you don't know anyone and you have to start from scratch. You'll be challenged, realize how resilient you are, and grow for the better.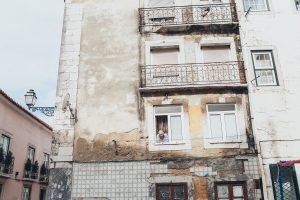 I have WAY more than 10 things on my bucket list…
But these are 10 experiences that I feel should be on your travel bucket list in your 20s. Being in your 20s, to me, is a time to grow and experience life. It's okay to take risks and learn from them if they don't pan out. I want to live my life to the fullest rather than regretting it a few decades from now.
Is there anything on your travel bucket list in 20s travel bucket list (or even 30s)? I'd love to hear in the comments below!
If you enjoyed this post, be sure to share it with your friends or pin one of the images below!