Happy New Year!
This is one of my favorite posts to write each year because I love goals and bettering myself, and it's fun to look back on the previous year and see how far I've come! This year is going to look a little different for me because I am now working a full-time Monday through Friday, 8- 5 job. I will also be getting married (maybe, probably?) this year if we get a move on planning our wedding. It's not going to be a year of travel or spontaneity for me. But I think that I will make some strides in getting my adult life together (career, finances, etc.).
You can see my recap on my 2022 goals here. It was pretty hit or miss. This year I am breaking down my goals into categories and including some smaller goals because I feel like that gives me more motivation (instead of hitting all my goals in the last couple of months of the year like this year).
Disclaimer: This post contains affiliate links. This means that I get compensated a small amount if purchased through one of these links at no extra cost to you. I always only link products I truly love and any profit made goes to running this blog. Thank you for your support! For more on my disclaimers, you can click here.
2023 Goals and Resolutions
Financial
Pay off my car
Max out my Roth IRA
Have $20,000 in savings
My first goal this year is going to be paying off my car because I am so ready not to have a car payment. I have around $6000 left and I had hoped to pay it off in 2022 but reprioritized. I also want to max out my Roth IRA ($5500) because I haven't been prioritizing retirement since I had previously been working minimum wage jobs and mostly focused on just surviving. Now that I have a more disposable income, I want to build up my retirement. My savings goal, I think might be a bit of a stretch because I am also paying for a wedding, but I want to have something to work towards so that I can build a down payment in 2024 to buy a house!
Health and Wellness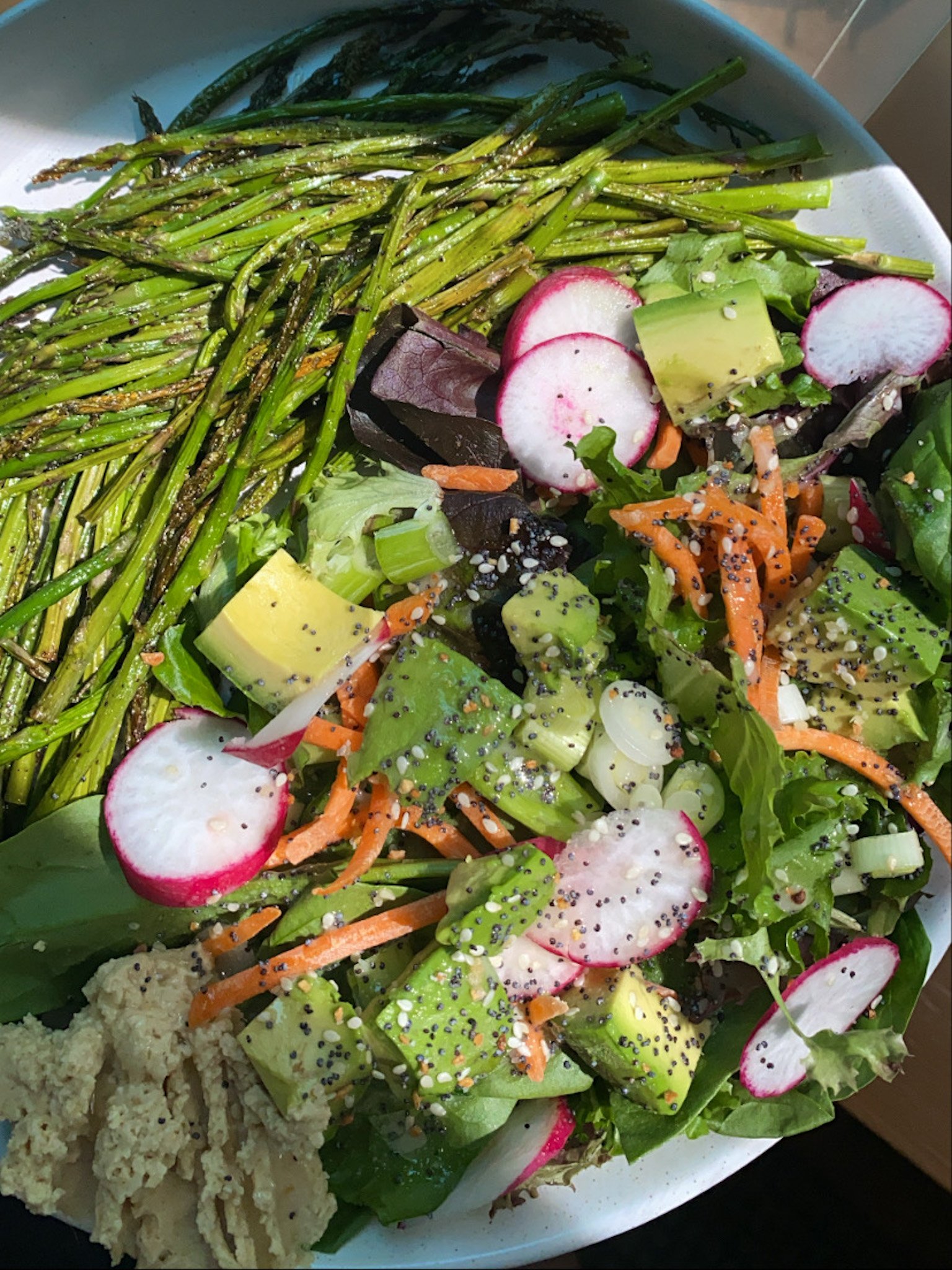 Complete the Plant-Based Whole 30
Run a 10k
Try a new sport
I have been eating terribly during the holidays and with all the sugar I have been having horrible headaches and not sleeping well. Danny and I decided to start the year by doing the whole 30. Since I don't eat dairy and most meat, I will be doing the plant-based version. However, I have been working on balancing my hormones and don't want to be eating a ton of soy so I will be eating seafood too, and only eating legumes/soy if I find myself in a crunch.
Last year I had wanted to start running again, which I did do more than in previous years. I ran a 5k but never made it to 10k. This year I want to at least make it to 10k. If I do make it to 10k, I want to reevaluate and set some new goals. I love running, I just find that I am very off and on with it.
For trying a new sport, I decided to start ice skating lessons beginning in January. Danny is also going to join me on this one and I am excited to be trying something new. Growing up, I tried every sport and was never really good at any of them. Still, I had a lot of fun doing them, so I want to bring back that part of me.
Other
Read 30 books
Travel to a new country
Plan a wedding and get married!
Graduate with my BSN
Every year I set a goal to read 52 books, and this year I was just a few books shy. However, I realized I will sometimes pass up longer books that I want to read because it will take me a while to get through. This year I am setting a lower goal in hopes to read the longer books that I've been putting off (the ACOTAR series, a few Stephen King books, etc.).
For traveling to a new country, I think this is just a good goal to have every year. I don't have anything planned, but Danny and I were going to Italy for our honeymoon. I've been to Italy, but it's a good hub to visit a few other countries if we decide to.
As far as getting married, we would really prefer it to be this year but we don't have a venue or date locked down yet. So, it really depends on if we are able to get a venue or date set earlier this year so we have time to plan everything else. We have toured one venue so far and have a few others that we have plans to tour in early January, so it's possible. If it does end up in 2024, we wouldn't be hard-pressed about it, though.
For my BSN, I am on track to graduate in August if all goes well. After that and once I have a few more years of experience I might consider an advanced practice degree, so this might not be the end of school for me.
2023 Goals and Resolutions
That's it for my 2023 goals and resolutions! I think that adding smaller goals with larger goals will help with motivation and carrying them out throughout the year. I know some of them are still going to be a stretch, or depend on other factors (such as getting married). There were times in 2022 when I realized my goal might be a little too big, or take a while to achieve. Either way, I don't think it's worth feeling guilty over not reaching goals since any progress is still progress.
Thank you so much for reading! If you would like to be alerted of future posts, you can follow my Instagram here, or like my Facebook page here. Also, I want to hear what everyone else's goals are! If you set a goal or resolution (or more than one) this year, let me know in the comments down below!
See you next time 🙂