Today I'm so excited to feature my first guest post on the blog! This week I'm featuring Zoe, a plant-based wellness coach who's goal is to help smooth the transition to a plant-based diet.
I've been there and I know it can be really hard, especially just starting out, to switch to a plant-based vegan diet. The first time I that I went to the grocery store after going vegan I spent HOURS wandering around trying to figure out what I was supposed to eat and carefully reading the back of every single packaged item I picked up. It was confusing and time-consuming to say the least. Despite the benefits of plant-based eating, it does take a lot of time and research trying to figure out what you're supposed to eat in the early days. This is why I wish I had known about plant-based wellness coaches!
I think that Zoe's post will help a lot of you interested or curious about a plant-based diet figure out why it might be right for you and she also attatched a resource at the end to smooth the transition. Anyways, let's get into it- the benefits of plant-based eating and a resource to help easily transition!
The Benefits of Plant-Based Eating and How to Easily Transition
Hello, I'm Zoe Worlund Cordeiro! I am a plant-based wellness coach! If you are wondering what that means (because we all know fancy titles are overrated), it means that I help women transition from eating animal products to eating whole plant-based foods.
I do this in many different ways but I primarily accomplish this through the courses and programs that I created. These programs are full of delicious recipes, easy to follow meal plans, and all of my knowledge from my 6 years of experience as well as my studies of vegan nutrition.
My life is ALL about the plant-based diet but it hasn't always been. I grew up in the heart of the south – Huntsville, Alabama. Being from the south is one of my favorite things about myself, but it hasn't made my life easy. You see, where I am from I stand out. Not because of how I look or how I talk (even though I wasn't blessed with a southern accent.) I stand out simply because of how I eat and what I believe about what I eat.
I went plant-based vegan 6 years ago and haven't looked back since. This diet has changed my life and though I started it out of simple curiosity I can't imagine my life without it. Today I want to share the main 3 reasons I went plant-based and why you should consider the plant-based diet, too. Of course everyone has their own opinions and I am not here to disrespect yours. I am simply talking about the diet that I choose and why it is so amazing. If you are interested in going plant-based or removing some animal products from your diet, stick till the end… I have a special offer just for you!
Without farther ado…. Lets get started with why you should go plant-based!
1. It's Healthier for You
The whole foods plant-based diet has been scientifically proven to help with weight loss, diabetes control, support optimal heart health, protect against cancer, and heal arthritis. I personally have used the plant-based diet for weight loss and to maintain a healthy weight. I have also cleared up my acne, reduced pain during mensuration, and even changed my overall mood. Eating plant-based is so healthy for you primarily because you are eating REAL food. Food that comes from the earth, is unprocessed, and unrefined. How could you go wrong with that? From all of my research, I am unable to find a more sustainable and healthy way of eating.
2.  It's better for the Environment
According to Joseph Poore, a researcher at the University of Oxford, who conducted a study into environmental impacts of various food industries that was published in the journal Science, "A [plant-based] vegan diet is probably the single best way to reduce your impact on the planet Earth, not just greenhouse gases, but global acificiation, eutrophication, land use, and water use."
When I first went plant-based I didn't fully understand what it truly meant. I made the switch for my health but once I started learning about the lifestyle I couldn't believe the statistics. A person can cut their carbon footprint by 73% simply by cutting meat and dairy products from their diet. I was amazed! Some times I hear people say they will continue to eat animal products but make sure they buy "sustainably". However, Poore states "Avoiding the consumption of animal products delivers farbetter environmental benefits than trying to purchase sustainable meat and dairy."
I think it is clear to see this is the best way to help the environment!
3. It might align better with your morals
The main reason I transitioned into this diet is that taking another living thing life is not something I want to engage in, ever. Killing an animal for food made me sick to my stomach even when I was a child. I grew up in a normal household. We consumed animal products daily because that was normal behavior.

Growing up in the South I never encountered anyone who ate differently from our family. As a child when I watched movies (Babe, Charlotte's Webb, etc.) I remember thinking how sad it was that those animals that had personalities (even though it was just movies) would be eaten. I would sit down to dinner that night and see that same animal on my plate and I would feel disgusted that I would have to eat this. For several years I didn't realize there was another option. I am here today to tell you there is another option! You can put an end to the violence you are causing with your actions. The best part about it is that you wouldn't have to suffer from that choice, you would actually THRIVE! Why wouldn't you make the switch today?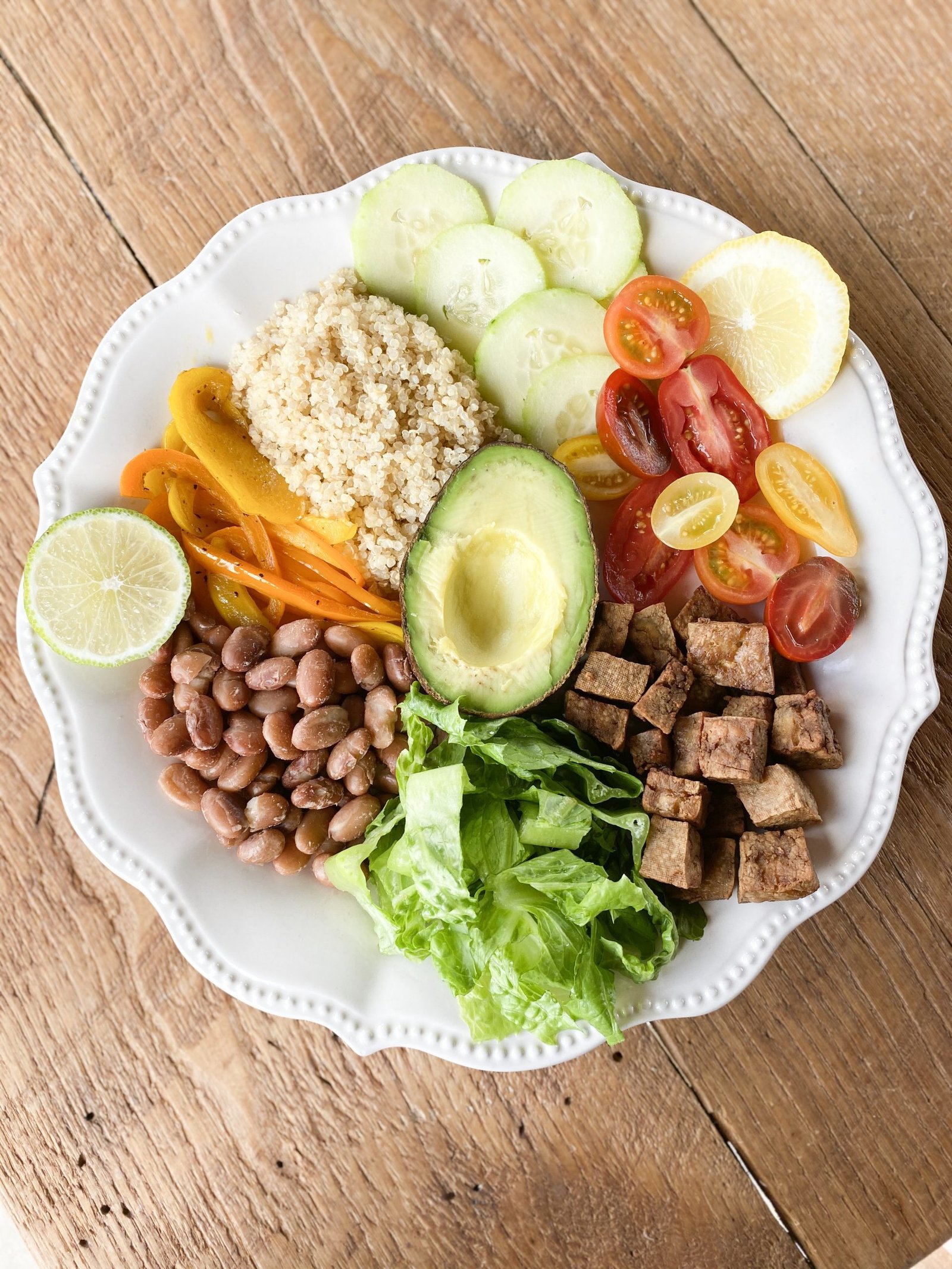 If you are interested in transitioning into the plant-based diet or consuming less animal products, I'd love to help you on this journey! When I finally made the decision to go plant-based 6 years ago I had no idea where to start. I went all over the internet trying to figure out what to make for dinner and what to order at restaurants.
I know what it's like to have to go through transitioning and I wanted to make it easier by putting all the information you need to transition into one place. Wouldn't it give more peace of mind if you could find someone who has already been where you are and done all of the research? This is exactly why I decided to help others in their plant-based journey. I have done all the work for you and give you all of the tools you need to thrive on this diet. I have done research and corrected many of my mistakes so you won't have to go through this yourself.
Today I'm offering a free resource that can be your one-way ticket to kicking animal products and thriving on plants! This guide includes 4 unique recipes, and my 3 secrets to plant-based success. Click here for your free resource!
Thank you, Zoe, for guest posting today about the benefits of plant-based eating and for providing a free resource!
Be sure to check out her resource, and you can also find her coaching website at zoeworlund.com and her Instagram @zkwellness_