Today I am excited to be coming to you with a review of Obé Fitness! I am going to talk about what Obé is, what my results have been, if it's worth the price, and hand-in-hand with that if I would recommend it. I've been using Obé Fitness for the last four months and have completed over 50 workouts on the platform. I have experienced what it has to offer and have a pretty good idea on how effective the workouts are. So, let's get into it!
My Reveiw of Obé Fitness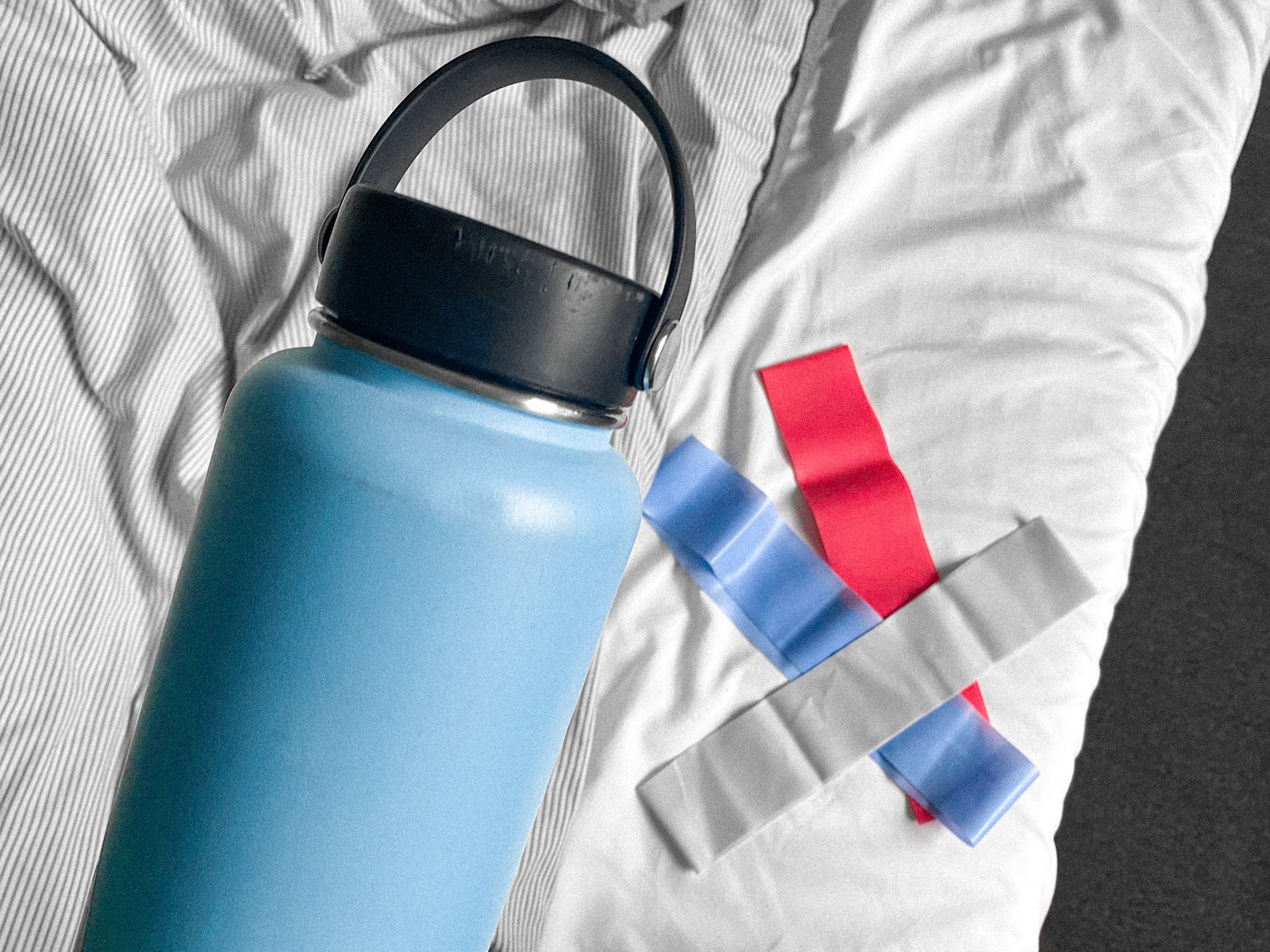 What is Obé Fitness?
Obé is an at-home workout platform that offers live and on-demand classes. It resembles what you would normally expect from group workout classes, but from the comfort of your own home. During the live classes, the instructors are going the workout with you in real-time. They will even shout out your name during the workout. If you can't make it to one of the live classes, there is also a library of on-demand classes. The on-demand classes are recordings from the live classes that are automatically uploaded to a library. In the on-demand library, you can filter for your favorite instructors, class length, class types, and equipment needed. The on-demand classes are organized from the most recent classes near the top. The further you go down the list, the older the classes get.
What is the cost?
Obé costs $27/month if you decide to pay on a month-to-month basis. You can also get an annual subscription for $199 which also includes a $20 giftcard to the Obé shop. In the shop, you can purchase workout equipment life barre balls, ankle and wrist weights, or resistance bands.
What classes are offered?
There are classes for everyone on the Obé platform! There is also a great variety of classes. Currently there are classes specifically for children, seniors, prenatal, and postnatal audiences. In addition, the class types offered are as below:
Barre
Bounce (Trampoline)
Cardio Boxing
Dance
Dance HIIT
Foam Rolling
HIIT
Meditation
Pilates
Power
Sculpt
Strength
Stretch
Yoga
Yoga Sculpt
If you have been working out for a while and want more of a challenge, "Harder AF" classes have been recently introduced. I've tried some of the pilates harder AF classes and they really are challenging! There are also different programs that you can do if you're wanting to challenge yourself, are just getting back into working out, want to try a new type of workout, or are trying to target a specific part of your body.
What I like about Obé:
In the last few months they have rolled out later live classes. Obé is based in New York and initially, they only had morning classes. The morning classes that are live are really early if you're a west coaster like me.
Your classes are tracked in your profile. You can also favorite classes that you liked and come back to them later. I also like that when you take a class it gets tracked weekly in a 'strive for five' tracker that encourages you to take five classes during the week.
The instructors are amazing! They all have great personalities and honestly it feels like they are struggling with you sometimes. If you have any questions about how you are doing a workout or anything like that, they respond to their DMs on Instagram! The instructors are also motivating and it feels great to be called out in live classes.
There's a community! It might seem like there wouldn't be a community with an online platform, but you can join the FB group and interact with other members. It also helps to know you're not working out alone when you hear other people getting called out in live classes.
It's never boring. There are so many different types of classes and different fitness levels that you can work at. A couple of live classes every day also have themes which have been my favorite! I usually stick to pilates but my favorite class that I have taken during the last four months was a country music themed dance class!
They have monthly causes that they raise money for and educate about during a workout collaboration! I love this.
What I Don't Like About Obé:
I wish they would add the themed classes to the on-demand selection. It would be fun to be able to repeat some of those classes, I think they have better music!
Overall thoughts:
I have had so much fun doing the Obé workouts for the last couple of months! I look forward to my Obé workout every day and it's helped me so much through school and lockdowns. My favorite classes to take are pilates with Katherine M.
When Lexus asked me if I wanted to sign up with her, I was honestly skeptical. I have done workouts on Youtube in the past and haven't been impressed with them. I was also in a workout slump and with gyms closed, I wasn't sure if I wanted to start working out again. Plus, I didn't think working out at home was for me. Maybe you don't like working out or don't like working out at home, but from experience, finding a workout that you love to do can change your mind! My opinion of home workouts did a complete 180 and I'm so glad that I started!
I don't think I would be able to go back to other workouts after this. I'm buying the annual membership in January, so I'm excited for another year of Obé workouts!
Is it worth the price?
As you can probably tell from above what I think, YES! Even the $27/month I feel like is worth the price. I have paid for gym memberships in the past for that price and went far less. The annual membership, however, is a much better deal. I think that it's best to try it first, see how often you go (and if you like it), and then invest if you want to stick to it.
What were my results?
I feel like whenever reviewing a workout program or platform, people really want to know what the results are. Everyone's results will be different, but I will still talk about mine.
During most of the time I've been doing Obé, I've been in nursing school. With my schedule, I only end up working out around 3x/week. My workouts are 28 minutes, but occasionally I will do two workouts in a day or do a 45-minute workout. I usually stick to pilates, but I have also done a lot of yoga sculpt too. Sometimes I will switch it up and do a dance class if I want some cardio, or yoga if I am feeling sore. In the past, while working out I would go to the gym and do the weight machines for 30-ish minutes and walk/jog on a treadmill for 30 minutes. So an hour of working out (double my Obé workouts, not including drive time or aimlessly wandering the gym).
I've noticed that my legs have gotten noticeably thinner and more toned, my abs have become more toned, and overall I've lost weight. My starting weight was 157 lbs and I am now 145 lbs. I've also seen a noticeable difference in my flexibility in the last few months.
Since doing the pilates, I've also improved my posture and I'm now 5'9 (I was somewhere in the 5'8.5 range beforehand). I honestly didn't know that pilates can help you become taller (not to be confused with making you grow or making your bones longer) until going to several doctor's appointments and consistently getting told I was 5'9. After doing some research I found that pilates can help you gain about half an inch through posture, so that's pretty cool!
Want to try Obé?
I know that a lot of people are making New Years Resolutions to become more fit or exercise more. If you're still mid-lockdown like me and are wanting to try a new workout platform, I think Obé is a great option!
If you click here you can get a 2-week guest pass for free! With my guest pass you can also view my favorite workouts, the classes I'm planning on taking, and the classes I've completed! All the classes I favorite I recommend so if you check those out!
I hope you're inspired to try Obé after reading this review. It really is an awesome platform and I am so glad I get to share it with everyone. Let me know if you decide to try it, I would love to know what you think!