Looking for the best date ideas in Portland, Oregon? In this post, I am covering 11 of the best date ideas in Portland, Oregon. Some of these ideas aren't located directly in Portland but are nearby. There are so many things for couples to do, no matter the season or weather in the area.
11 of the Best Date Ideas in Portland, Oregon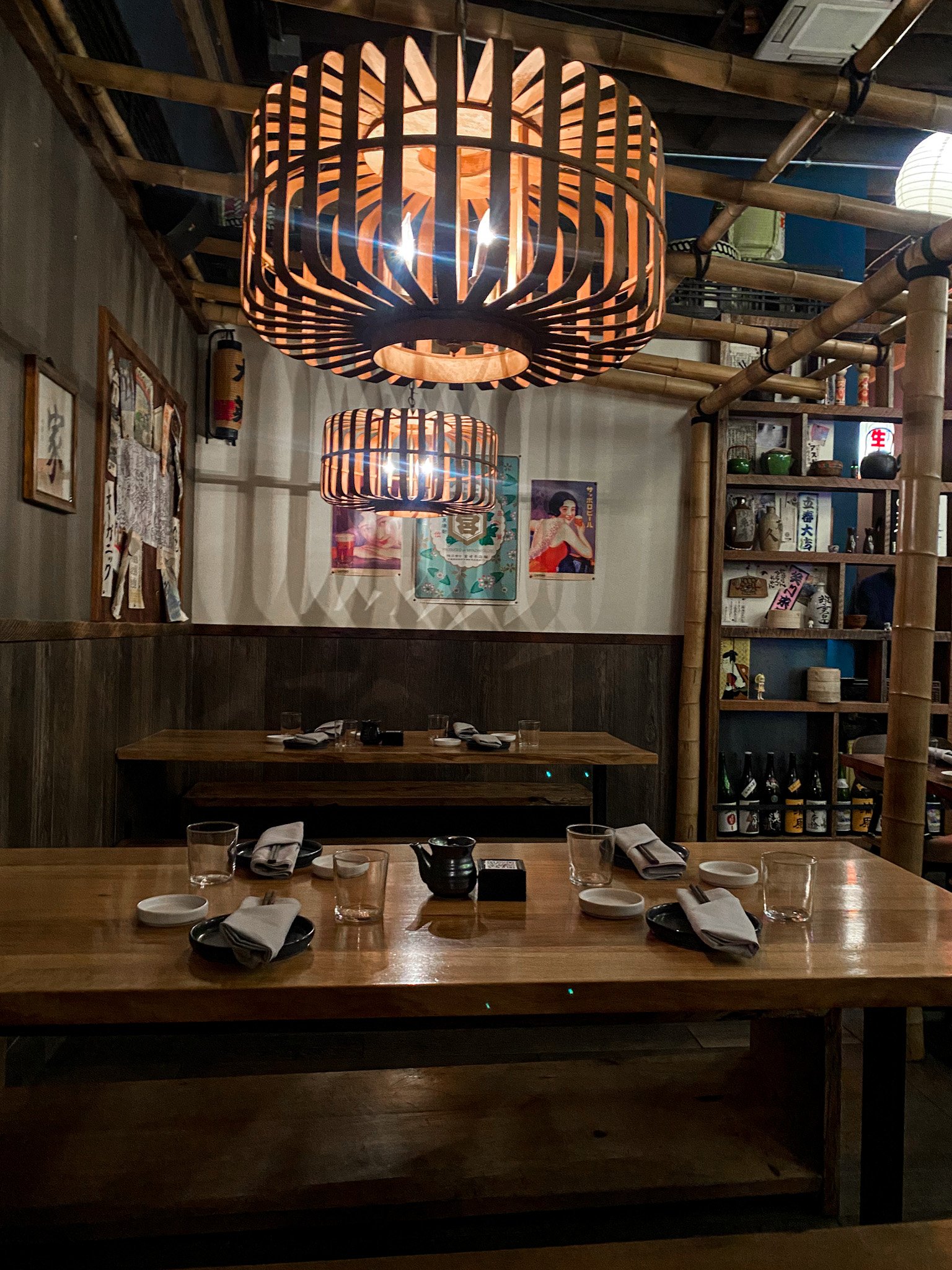 1. Play Games at Wunderland, the Nickel Arcade
There are several different locations where you can visit Wunderland, which is the nickel arcade. You can play new games, as well as throwbacks at these arcades. Some locations have movie theaters and laser tag, as well. There is a small admission fee and you can load money onto game cards. Just $20 can last you hours playing the arcade games. When you're done, spend your tickets on the small prizes at the front desk. This date idea is nostalgic and is a great date idea no matter how long you've been dating.
There is a location on Belmont (the Avalon), and in Milwaukie, Gresham, Beaverton, and Salem. Tuesdays, Wednesdays, and Thursdays have specials. If you visit on a Tuesday, movies at the Avalon are only $4.25, and movies at Milwaukie, Gresham, and Beaverton are $7.25. If you visit on a Wednesday, the admission is only $1.75/person. On Thursdays, attractions like laser tag and mini-golf are only $3.50. Attractions vary by location, make sure to check out the website before going.
You can visit the website here.
2. Explore Edgefield
Edgefield is a McMenamins location in Troutdale. This location is 74-acres and has a winery, distillery, brewery, spa, hotel, multiple restaurants, tea house, soaking pool, golf, gardens, theater, and concert venue. There is so much to do! It's the perfect date location if you want to spend the day relaxing and spending time with your significant other. Dogs are also allowed outside on the property and can stay at the hotel for an extra fee.
You can check out the website if you want to plan ahead and see a concert on the lawn. I recommend visiting on a warmer day and touring the winery, exploring the gardens and property, and grabbing dinner outside at the Black Rabbit Restaurant and Bar.
To see all Edgefield has to offer, check out the website here.
3. Hike in the Columbia River Gorge
The Columbia River Gorge is so close to Portland and offers so many great hikes and waterfalls. If you're wanting to spend the day outside, head to the Gorge! You can follow up your hike by grabbing food at the Sugar Pine Drive-In located in Troutdale. If you're not sure what hike to try, check out my post on the best hikes in the Columbia River Gorge, here.
4. Visit the Portland Art Museum
Do you want to spend the day looking at art? The Portland Art Museum is open Wednesday- Sunday from 10:00 am- 5:00 pm. For adults, admission is $25/person. There are rotating exhibitions, so if it's been a while since you've gone, there may be something new to see. For more info about the current, past, and future exhibitions, you can check out the website here.
5. Play Pub Trivia
There are lots of locations around Portland for pub trivia nights. One of my favorite Trivia Hosts is Geeks Who Drink. Most trivia nights are on weeknights. This is a great low-key date night idea and would be a fun first date. To find out what pub nights are hosting near you, check out the Geeks Who Drink's website here. For other trivia night hosts and schedules in the area, you can check out a post here.
6. Visit the Oregon Zoo
The Oregon Zoo is a great place to visit year-round. If it's winter, try catching the Zoo lights, or going on a clear morning to see the animals. In the summer, catch a show on the lawn and check out the animals. There is currently timed ticketing is in place so you need to reserve a spot ahead of time on the website. Parking in the area is limited since the lot is shared, but you can take the light rail and there is a free shuttle from March to November.
7. Picnic at Laurelhurst Park
Weather permitting, head to Laurelhurst Park to picnic. This park is generally pretty safe as is and has lots of grassy areas, as well as some shaded areas and picnic tables that are great for a picnic. There are good views of Portland, and cute restaurants and shops surrounding the park. For a more laid-back spring or summer date, pack a charcuterie board, blanket, and some games to pass the time.
8. Go to a Comedy Show
Every Friday and Saturday night, you can catch a comedy show at Al's Den, which is located in the downstairs area of McMenamins Crystal Hotel. The comedy show starts at 9:30, but be sure to arrive around an hour early to grab one of the limited seating options and a drink beforehand. After 7:00 pm, the bar is 21+ only. If you can't catch the Al's Den comedy show, there are also several other comedy clubs throughout Portland.
9. Go to an OMSI After Dark Event
Every month, the Oregon Museum of Science and Industry (OMSI) has an after-dark event. These events are for adults 21+ and there are food, drinks, music, and different science themes and demonstrations each month. You can visit the website here to be updated on the upcoming themes and dates for OMSI after dark. Tickets are $25/person if you purchase online ahead of time. Some events are sold out, but if the event you want to attend isn't then tickets at the door are slightly more. Currently, a negative PCR test within 72 hours before attending is required, or proof of full vaccination.
10. Visit the 99W Drive-In Movie Theater
This Drive-In is located in Newburg, Oregon, which is just under 40 minutes outside of Portland. The theater opened in 1953 and is still going strong. It's open seasonally starting in the spring, so this date idea is great for warmer spring or summer nights. Adults are $9.00/each, and you can check to see which movies are currently showing during the season on the website, here.
11. Spend the Day at Oak's Park
Oak's Park is Portland's amusement park with a roller rink, rides, games, and mini-golf. For a nostalgic date idea, spend the day riding the rides and eating cotton candy. The roller rink is open year-round, but the rides, mini-golf, and games are only open in the spring, summer, and fall. For more info, you can check out the website, here.
Bars + Resturants
That's it for my list of 11 of the best date ideas in Portland, Oregon. Of course, grabbing food or drinks at one of the many amazing restaurants in Portland is always a good idea, too. If you're looking for good restaurants to try for a date, check out one of the options below.
Restaurants:
Bamboo Sushi | Sustainable sushi restaurant with a delicious vegan option.
Tusk | Middle Eastern and Mediterranean-inspired inspired restaurant using seasonal produce.
Radio Room | Mid-century restaurant in remodeled gas station with indoor and outdoor seating and a great happy hour selection.
Bars:
Hey Love | Tropical drinks and a plant paradise located on Burnside.
Pink Rabbit | Low key but trendy cocktail bar with delicious drinks.
The Bye and Bye | Casual bar on Alberta with vegan bar food and indoor or outdoor seating.
What do you think are the best date ideas in Portland, Oregon? If you have something to suggest, be sure to leave a comment!
Thank you so much for reading! If you want to be updated when I have new posts, you can follow my Instagram @maddie_deer here or my Facebook here! If you enjoyed this post, check out some of my past similar posts below!